It's time again for Non-Consumer Mish-Mash, where I write a little bit about this and a little bit about that.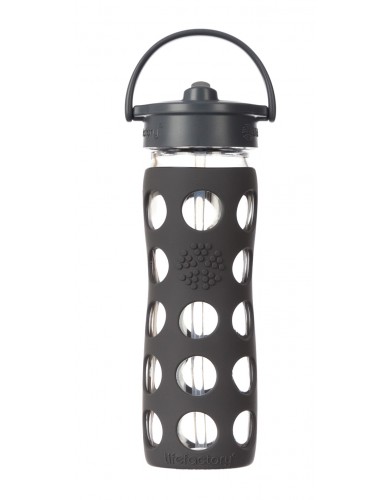 BPA-Free is Not Enough
I don't like drinking from plastic, even when it's BPA-Free, and a recent study profiled in Scientific American confirms that I am correct to be skeptical.
"In 2012 the U.S. Food and Drug Administration banned the sale of baby bottles that contain bisphenol A (BPA), a compound frequently found in plastics. The ban came after manufacturers' responded to consumer concerns of BPA's safety after several studies found the chemical mimics estrogen and could harm brain and reproductive development in fetuses, infants and children.* Since then store shelves have been lined with BPA-free bottles for babies and adults alike. Yet, recent research reveals that a common BPA replacement, bisphenol S (BPS), may be just as harmful."
It makes me even happier that I recently scored a Life Factory water bottle from Goodwill. (And not just because it was $2.99 instead of $19.99.)
Dropping Balls Left and Right
I'm apparently unable to be on top of every category of my life. Work, family, housekeeper, if I'm excelling in one area I'll let the balls drop in another. (You may have noticed how the blog has been a bit dormant lately.)
We just finished hosting my 14-year-old nephew for two weeks. Each and every day he got to be part of some fun activity and the whole family really enjoyed his company and the break from our normal humdrum activities. However, the house fell into impressive grubbiness and I screwed up my work schedule, which I won't go into as it gives me an anxiety attack to think about.
I know there are people out there who excel at being able to keep their balls up in the air, and I marvel at their skills.
I do feel proud of all the great stuff we did while my nephew was in town:
Day trip to Mt. Hood.
Day trip to to the beach.
Attended three soccer games. The Portland Timbers, The Portland Thorns and the MLS All-Star Game.
Afternoon spent at Oaks Amusement Park.
Afternoon spent at Avalon arcade.
Downtown adventure day including tram ride, haircuts and food cart falafel.
Three get togethers with my nephew's other Portland friend, which included Guardians of The Galaxy.
Multiple get togethers with grandparents.
An afternoon at the pool.
However, I want to take a fire hose to the house and I'm scared to write a to-do list as I know it will crush me.
Simple Living? Ha!
Decluttering 
It never ends. That is all. Seriously.
Katy Wolk-Stanley