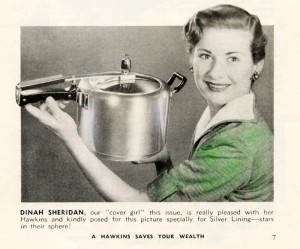 It's time again for Non-Consumer Mish-Mash, where I write a little bit about this and a little bit about that.
Holiday gift giving stimulates people's creativity and talent. Everywhere I turn, people are knitting, sewing, crafting and other such impressive endeavors. But I want to clarify that you don't have to be crafty to be creative. I consider myself to be fairly creative, but not in the traditional sense. I am supremely mediocre in the visual arts, and have zero interest in making handcrafts. Where my creativity lies is in finding solutions and opportunities where others don't.

No knitting needles required.
It's time to check in on the $100 Holiday Gift Challenge which I proposed last month. I've been doing my Christmas shopping over the past couple weeks and doing pretty well. I've probably spent around $30 so far, but will actually be going over the $100 mark. This is mostly because my husband and I like to give his parents a gift certificate to their favorite restaurant, which is pretty pricey.

Have you ever noticed how easy it is to give a frugal present to people you know really well, yet end up spending much more on those you don't? Case in point — I've bought a ton of great gifts for my sister's birthday next week, yet I've probably only spent around $15. For my in-laws whose taste I'm not as familiar with, we'll spend a big chunk.

In the category of "at least I tried" I have tonight's dinner. My plan was to make a hearty black bean soup, with cornbread and a salad. However, I accidently let all the water boil out of the pressure cooker, thus making the beans completely inedible. My husband and I were in the living room when we heard a loud "pop" and then a sharp hissing sound from the kitchen. I was picturing black beans all over the ceiling, but it turned out that the tiny round gasket, (apparently a safety feature) exploded from the lid and yes, it did hit the ceiling.

Instead we ate packaged Mandarin Orange chicken from Trader Joe's with rice, no salad. It's important to have a plan B.

And I now have a small black circle on the ceiling above my stove. And that tiny rubber gasket? Nowhere to be seen.
Katy Wolk-Stanley
"Use it up, wear it out, make it do or do without."