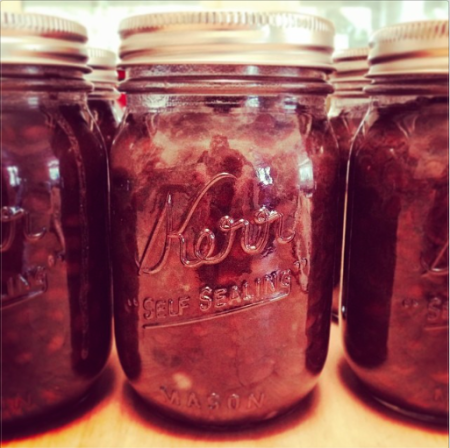 It's time for another Non-Consumer Mish-Mash, where I write a little bit about this and a little bit about that.
Link-O-Rama Mama
This April 19th and 20th are days when all American national parks have free admission! Click HERE to find which parks are in your area.
Looking to print some of those digital photo that live in your computer? Snapfish has a deal right now where you get 100 free 4 X 6 prints per month simply by downloading their free app! 1,200 free prints, people! Click HERE for all the details.
A woman in the Netherlands is living her life as if she she's time traveled to the 1930's. She's an historical consultant, so she's really got the details down. Click HERE to read her story.
Filling My Freezer
Canning and preserving can seem an intimidating task for many, but it doesn't have to be. I have a chest freezer in my basement, and I like to keep it filled with preprepared meals and homemade convenience foods.
Just yesterday I:
Boiled up a large amount of dried black beans in my pressure cooker, which I then put into pint canning jars and froze. Not only are home cooked beans cheaper than buying canned, but the freezer is now a bit fuller, and therefor slightly less expensive to run. Bonus — with home cooked beans, I don't have to worry about BPA from the can liners! And since the jars were frozen instead of stored on a shelf, there's no fussy boiling or worrying about botulism; plus this is a situation where lids can be reused.
Bought 25 $1.99 packages of nice pastrami at the Grocery Outlet, which are also filling my freezer. My husband brings cold cut sandwiches to work every day, so expensive meat is a annoying chunk of our grocery bill. I recognized this brand, which is sold at Trader Joe's and New Season's, so I bought a couple packs to try. They were delicious, so I went back and cleared the shelf. And since this pastrami was $5 per pound rather than the $10 per pound we usually pay, this will save us a lot of money in the long run!
 Ethics and Frugality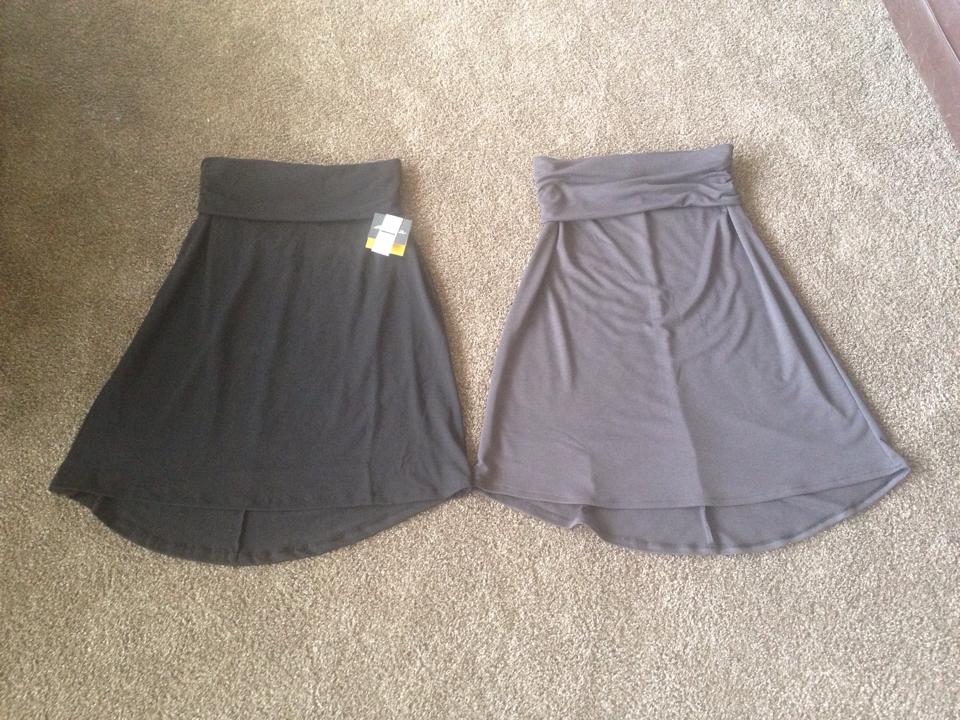 Non-Consumer Advocate Facebook Group member Heather recently share her "Non-Consumer Victory:"
"After an exhaustive search for a below-the-knee comfortable skirt, I bought the skirt on the left for my daughter at the Eddie Bauer outlet for $30. (Retails for $70). When I saw it I thought I could easily make one, so I laid out the one I bought on some art paper and made a pattern. I bought a knit fabric that had similar content as the EB skirt. I put it together and am so pleased I'm going to return the EB one and make some more for my dd and me!"
Group members congratulated her on her ingenuity, but one reader unfortunately was uncomfortable with Heather's skirt hack and wrote:
"Great job, unfortunately what you did is illegal. You can't just buy something, reverse engineer it, then return it. Ever heard of a copyright? I'm all for figuring out how to do things yourself, but don't just steal someone else's new design."
Other members came to Heather's defense, but it brought up an interesting debate about ethics and frugality. Is is ethical to copy a store bought sort design for personal use? There are certainly many frugal tricks that I abstain from as they border on unethical, (Mackelmore's "popping tags" refers to switching tags in thrift shops) but I likely do stuff that others would be uncomfortable with.
Do you feel comfortable with the skirt knockoff? Please share your thoughts in the comments section below.
Katy Wolk-Stanley