It's time again for Non-Consumer Mish-Mash, where I write a little bit about this and a little bit about that.
Register Your American Express Card Now for Small Business Saturday!
If you have an American Express card, (I do, it's linked to my Costco membership, and I get cash back every year!) you need to register it for their Small Business Saturday program. It's very simple. They will reimburse $10 back to your card when you A) register your card, and then B) shop at registered small businesses on Saturday, November 30th. (However, they will only register a certain number of cards, so do this now!)
There's nothing extra you need to do while shopping.
Last year I bought a gift certificate at the neighborhood art supply store where my son works, and 100% of it went to the business, and my son even got to use his employee discount!
There are zillions of participating businesses, which can be found here!
It's free money that encourages Americans to step away from the mall and support their locally owned businesses!
So yeah, I like this program. (However, if you're doing any big box shopping this holiday season, make sure to register for eBates to get cash back. Not shopping? You can still book your travel this way.)
Instagram Goodness and Backend Blog Shenanigans
You may have noticed that my blog has been less active than usual, and for that I apologize. I have been have frustrated beyond belief with all the programming kinks that the blog has been experiencing, which include:
Comments timing out.
Blog not showing up on blog readers.
Graphics not displaying correctly.
Probably some other stuff.
I am a wiz at writing the blog, I am whatever the opposite of "wiz" is when it comes to computer coding. I will get this figured out, but in the meantime please keep visiting the blog and commenting. I promise you it's getting through!
Here's a little slice-of-life photo collage from my Instagram account to make up for everything.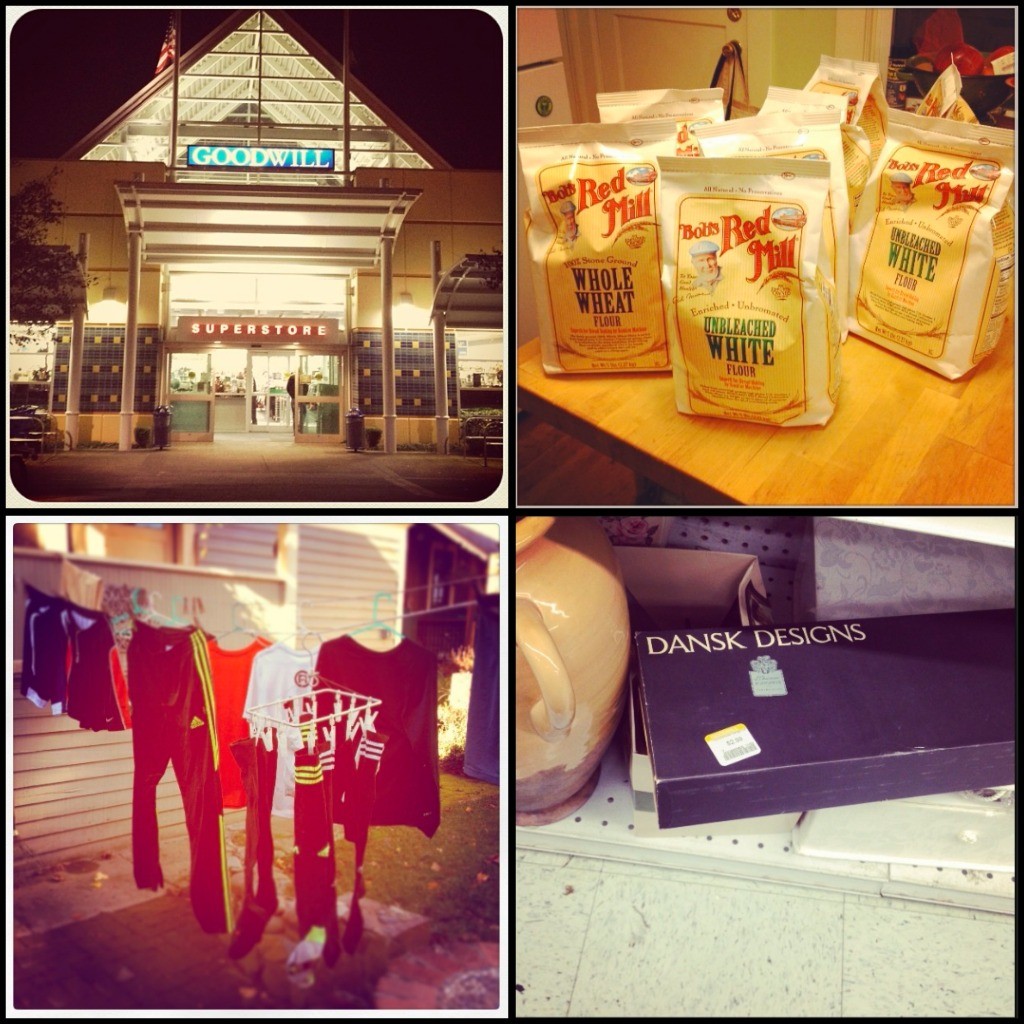 Katy Wolk-Stanley
"Use it up, wear it out, make it do or do without."
Click HERE to follow The Non-Consumer Advocate on Twitter.
Click HERE to follow The Non-Consumer Advocate on Instagram.
Click HERE to join The Non-Consumer Advocate Facebook group.
Disclosure: The eBates link is a referral link, which helps to support the blog, and maybe, just maybe hire a web designer who can fix all the bugs with the blog!