It's time again for Non-Consumer Mish-Mash, where I write a little bit about this and a little bit about that.
From Stained T-Shirts to Useful Rug
I have a new favorite decor blog called Upstyler.net, whose tagline is "Creating treasure from trash." A recent blog post features a small round rug made from crocheted old T-shirts. The pink and white colors are super adorable for a small girl's room and totally within my skill set. (I can crochet, I just normally see no need to do it.)
There are always old scrappy T-shirts in Portland's free boxes/piles, and this would be the perfect project to make use of these unwanted garments.
Click HERE to read the blog post.
Mini Non-Consumer Photo Essay
Today I took my son thrifting to find some of the things he needs for his upcoming summer in Japan. (Black slacks, white dress shirts, etc.) Of course, I came across a directed savings bank: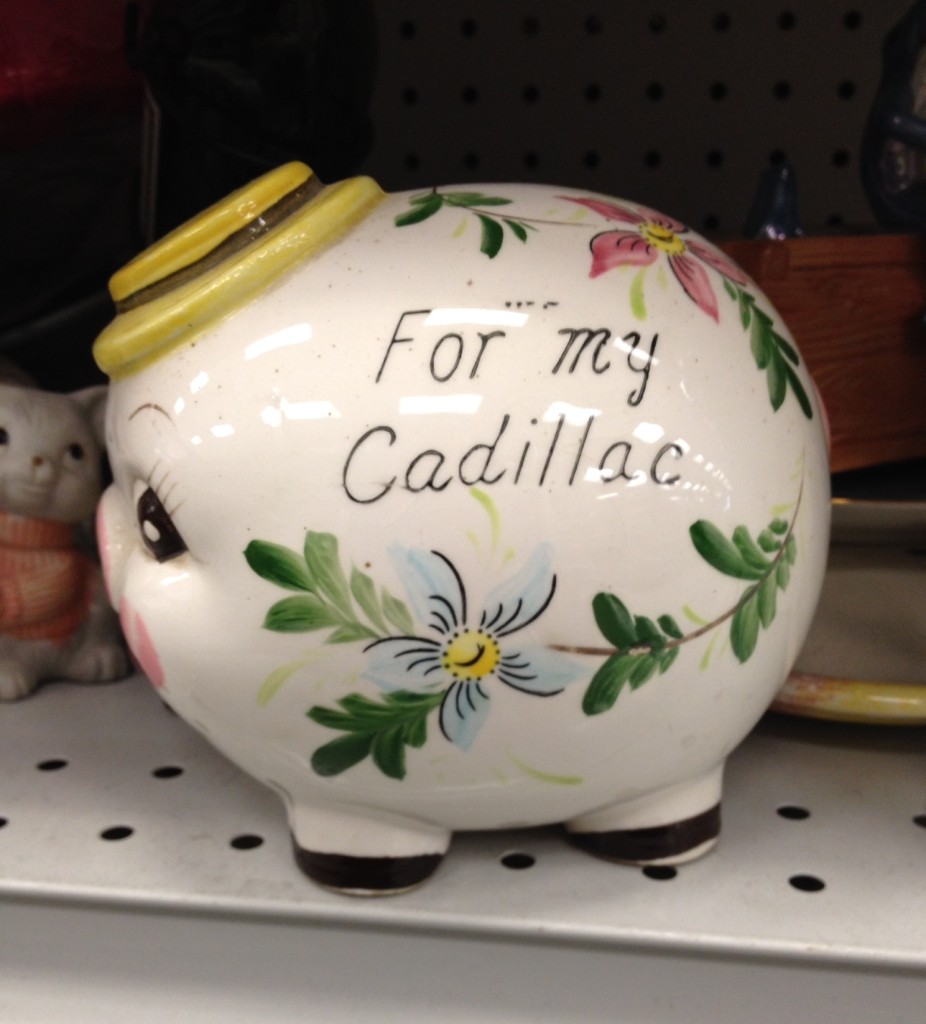 I bought a packet of assorted lettuce seeds last week and noticed that the larger amount cost 10¢ less. Guess which one I bought.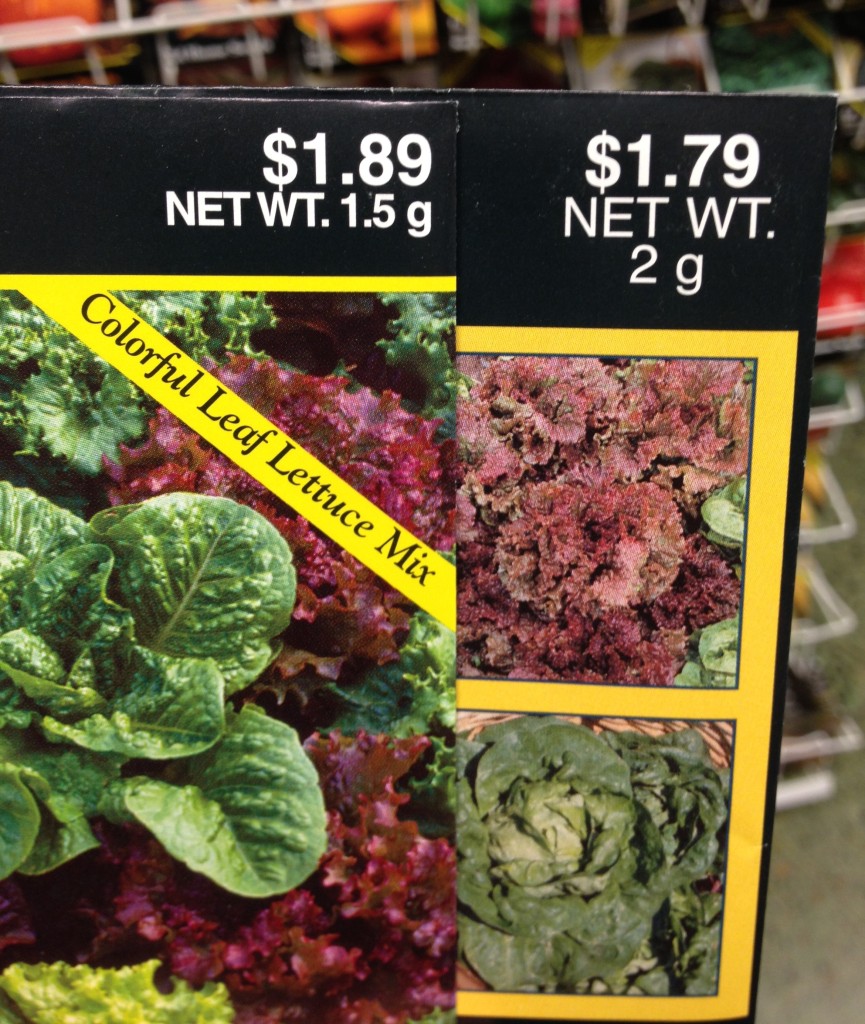 Of course it would take eighty 10¢ savings to cover the cost of parking at my son's high school graduation ceremony.
Gulp.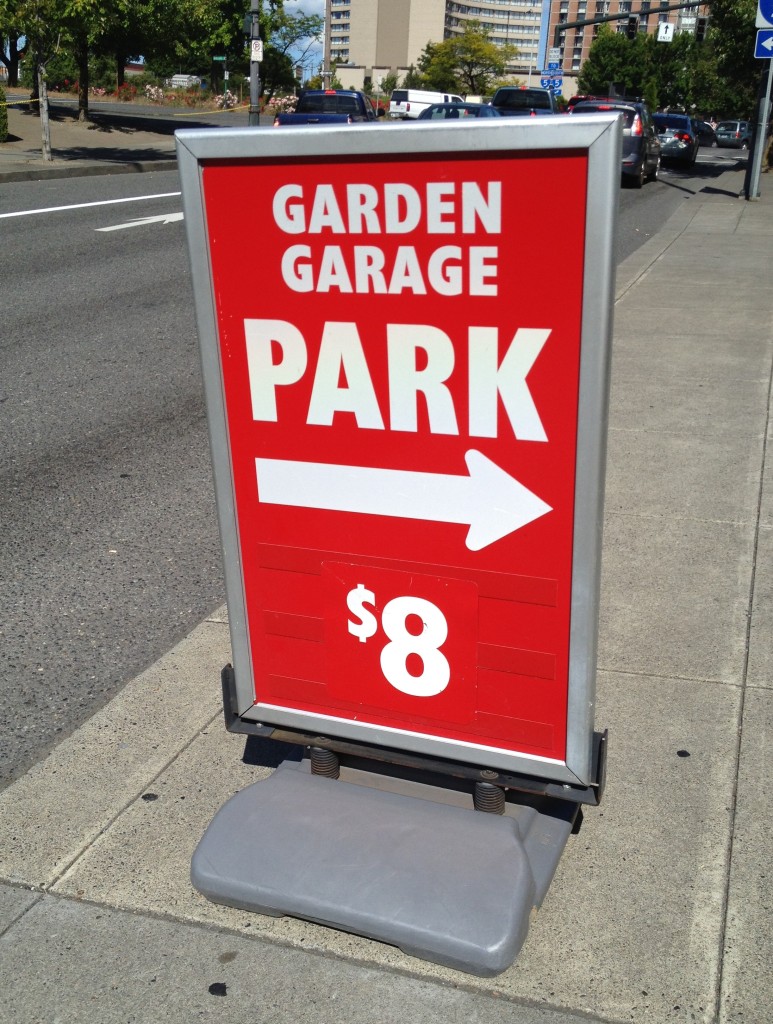 We picked up our Japanese exchange student yesterday at the Portland State University dorms, where the students were abandoning their belongings left and right. It took every ounce of self control possible to not cram the mini-van with all the perfectly good (and re-saleable) stuff. This student's girlfriend chose not to be photographed, as she "was still hungover from last night."
Ahh . . . college.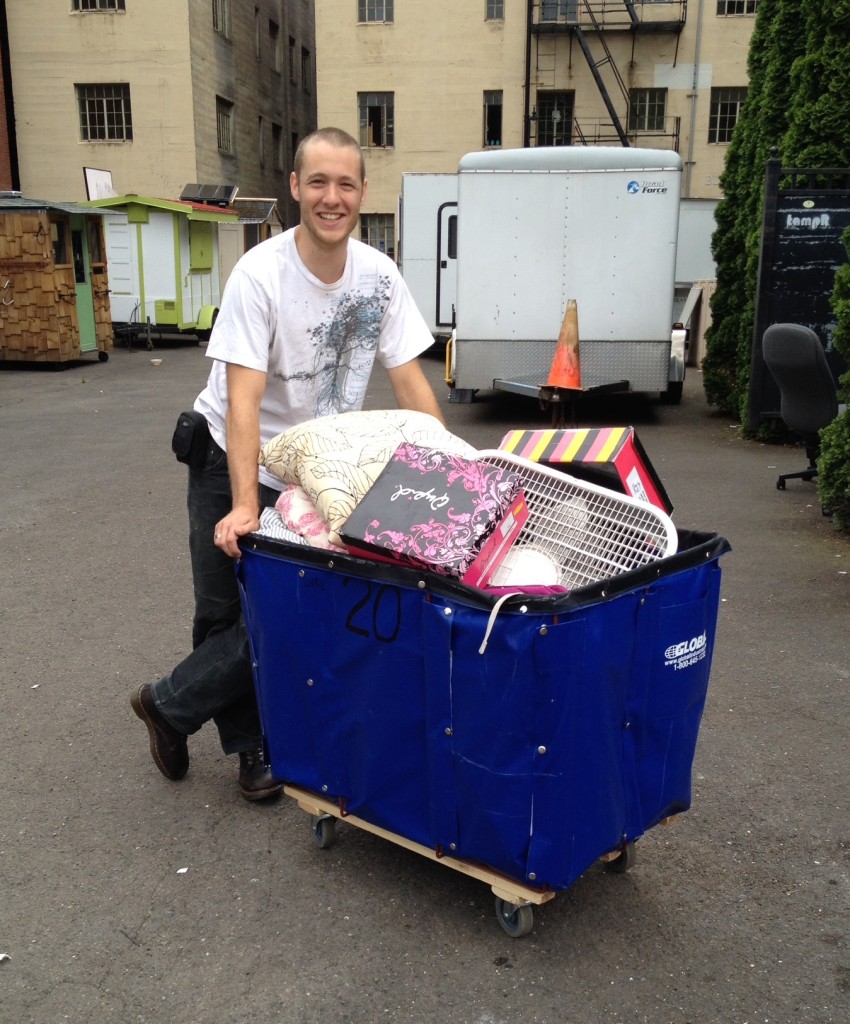 What's in the box? It killed me to not rummage through the dumpsters, but I did bring home this perfectly fine floor lamp. It will be featured soon in its very own blog post!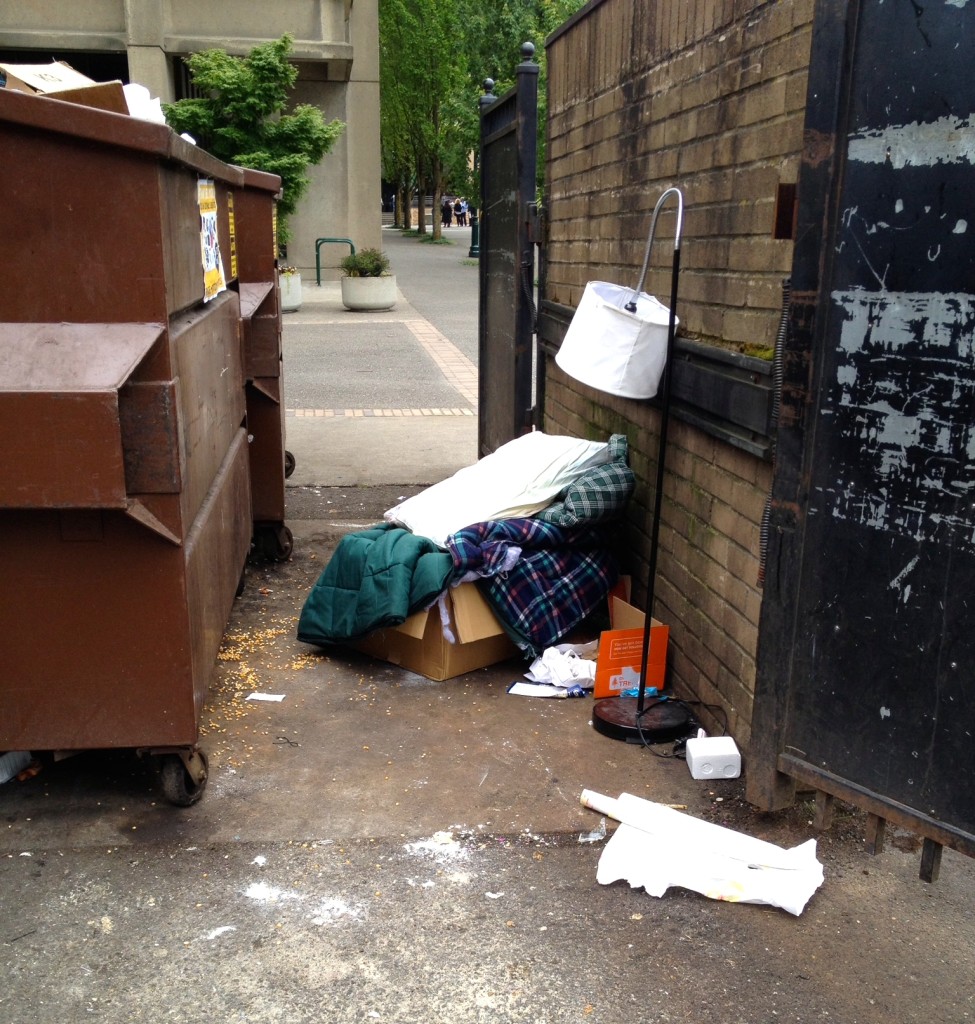 Omiyage Japanese Host Family Gifts
I am in the final countdown with all the millions of details for readying my son for his month in Sapporo. (Are you noticing a theme?) And since he'll stay with two different host families with a total of six kids between them, I am working hard to figure out the very best host family gifts. Ideally the gifts will be useful, locally made or edible. Also, not heavy or breakable. So far I've bought faux-retro Oregon tea towels for the mothers, and boxes of See's lollipops as whole-family gifts.
I am not one for giving useless knick-knacks or anything designed to simply decorate a stranger's home. We'll see what I come up with over the next few days.
I do this every few years, so I try to not reinvent the wheel. And yes, Japanese host family gifts are very much one of my Compact (buy-nothing-new) exceptions.
Katy Wolk-Stanley