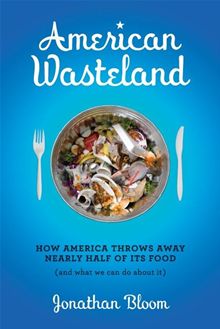 It's time again for Non-Consumer Mish- Mash, where I write a little bit about this and a little bit about that.
Coin Girl is Smoking Hot!
It's rare for me to go places and not find coins on the ground. They are however, almost always pennies. And as much as I love these little freebies, I am fully aware that I can pick up pennies till the cows come home, and they will never add up to enough to buy even one of my kids' college textbooks, let alone fully fund a Roth IRA. However, I've been on a bizarre string of finding silver coins lately. A quarter on the ground outside Ikea yesterday, a dime outside the credit union this morning and then a quarter outside The Grocery Outlet this afternoon. (I also found four pennies, but that's hardly worth writing home about.)
I am not going to overthink this trend of big floor cash, but instead will continue to keep my eyes cast downwards for unclaimed doubloons and diamonds.
And if I run smack into you, you'll just have to excuse me, I'm Coin Girl and I'm on a hot streak.
Thanks, I'll Just Have an Apple
I was wandering the aisles of The Grocery Outlet this afternoon, when I noticed an obscene sight that made me regret my camera-free status.
A package of four pears, each individually wrapped in styrofoam mesh, all nestled together in an additional clamshell plastic box.
I practically had to restrain My Plastic Free Life's Beth Terry from starting a letter writing campaign. It was almost more packaging than product. And now that I think about it, it might have been. I am fully aware that pears are a delicate fruit, bruising at even the mere thought of a jostle, but there's got to be a better way. I like pears and buy them frequently when they're in season, but I do so by bringing my own bag, not my own bubble wrap. This is a disturbing trend which I would like to see die out.
Perhaps the very presence of this product in a food outlet store is a sign that Portlanders are turning down these overpackaged goodies, although I know this is unlikely.
So I'll just wait patiently until the fall, when I can buy pears without the protective gear.
Food Waste Friday? Nah, it's Food Waste Thursday!
I know that few of my blog readers actually live in Portland proper, (or Portland improper if you want to be a stickler for details) but I still want to put the word out about an upcoming event. Next Thursday, March 10th, Wasted Food.com's Jonathan Bloom will be speaking at the Powell's on Hawthorne from 6:30 P.M. – 8:00 P.M. Bloom will be covering information from his book, American Wasteland: How America Throws Away Nearly Half of its Food and What We Can do About it, and I expect it to be a very interesting (and frugal) evening. Of course, it's less frugal if you buy the book, but the amount of money saved by non-food wastage will more than cover the cost of the book. 😉
I look forward to meeting any and all blog readers, so please come introduce yourself. I'll be the one trying to not look like she's listening to Jerry Garcia at a Grateful Dead concert. Cause yeah, I'm that obsessed with food waste.
Minus the tie-die and LSD of course.
Katy Wolk-Stanley
"Use it up, wear it out, make it do or do without"