I mentioned in yesterday's Five Frugal Things post that I'd mended a hole in one of my favorite T-shirts. Readers asked for a photo, so here you go! The mend is noticeable in close-up: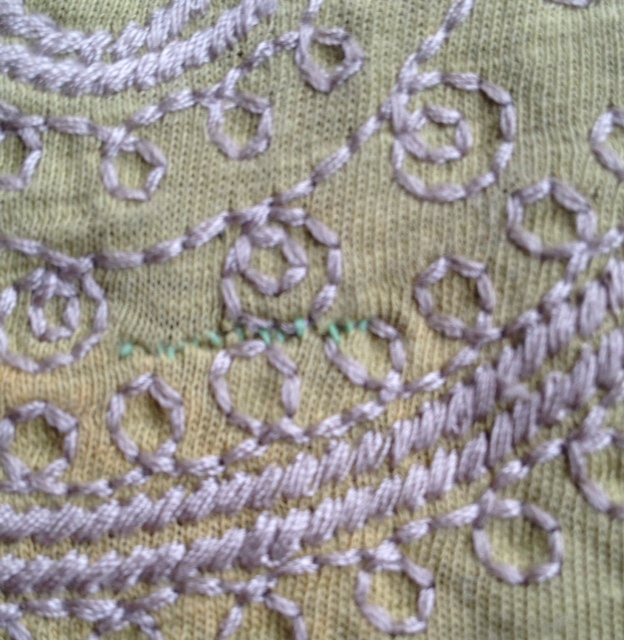 But completely disappears from a distance: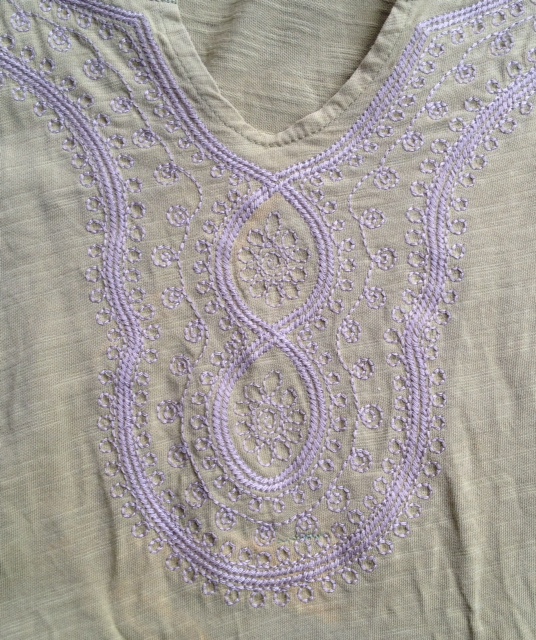 Of course no Non-Consumer Photo Essay would be complete without a clothesline selfie: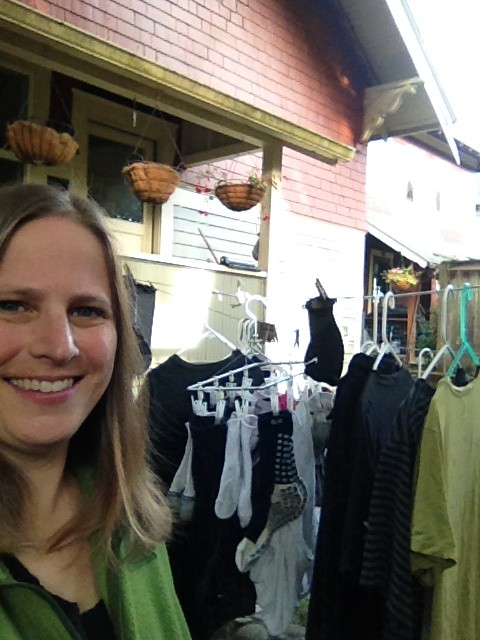 Please note that this load of laundry was very naughty and stayed out all night long. Didn't even text to let me know that they were safe. Such delinquents. I tell ya', kids these days!
I snapped up a large 99¢ bunch of organic bananas yesterday. I ate a couple throughout the day and then woke up to find that a swarm of fruit flies had taken over my kitchen. However, it took just a moment to construct a fruit fly trap using a jar, a piece of paper and a splash of rice wine vinegar. (It's what I had on hand. Other vinegars work just as well.) I added an apple core and have caught probably 40 flies over the course of a few hours. Eventually they would all drown, but instead I take the jar outside and shake it to encourage the buggers to fly away.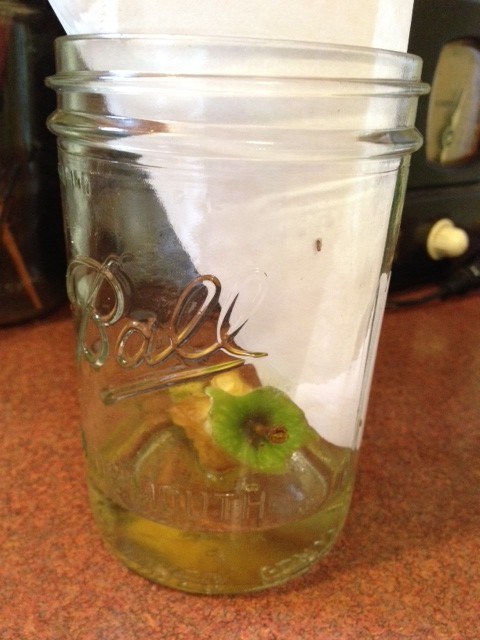 Needless to say, the bananas have been exiled to the back porch, and have lost all privileges.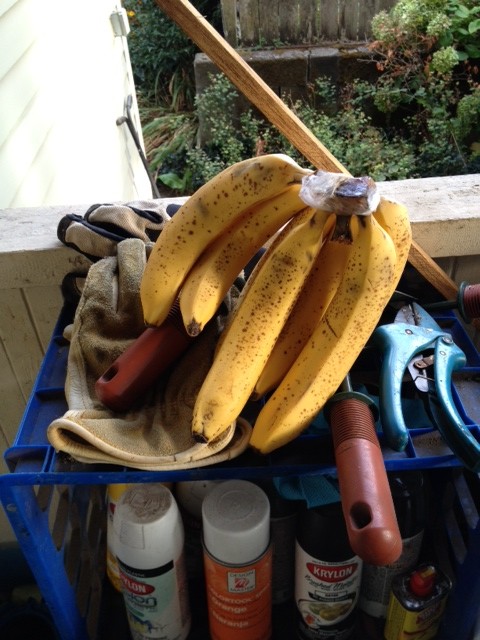 Poor choice, bananas! They must have been hanging out with that delinquent load of laundry. A real bad influence, they are.
Katy Wolk-Stanley
"Use it up, wear it out, make it do or do without."
Click HERE to follow The Non-Consumer Advocate on Twitter.
Click HERE to follow The Non-Consumer Advocate on Instagram.
Click HERE to join The Non-Consumer Advocate Facebook group.
Click HERE to follow The Non-Consumer Advocate on Pinterest.