Remember my antique card catalog coffee table? Well I finally got around to addressing the dried out wood issue yesterday, and look at what a difference a coat of Restore-a-Finish makes! It supposedly needs a finish coat of Howard's Feed-n-Wax, but for now I'm really happy with how lush the wood looks.
I didn't take a full picture of the coffee table, as it deserves its own post. Also, because it's currently enjoying time on the porch to off-gas. And yes, this drawer is where I keep my maidenhead. Thank you for noticing.
Dry: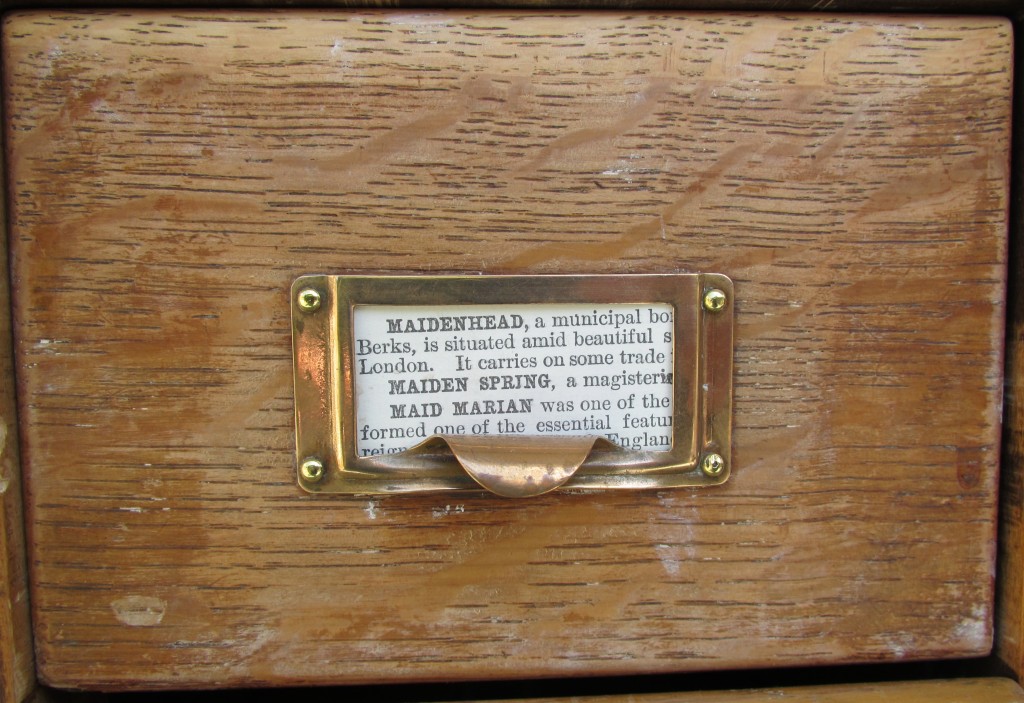 Finished: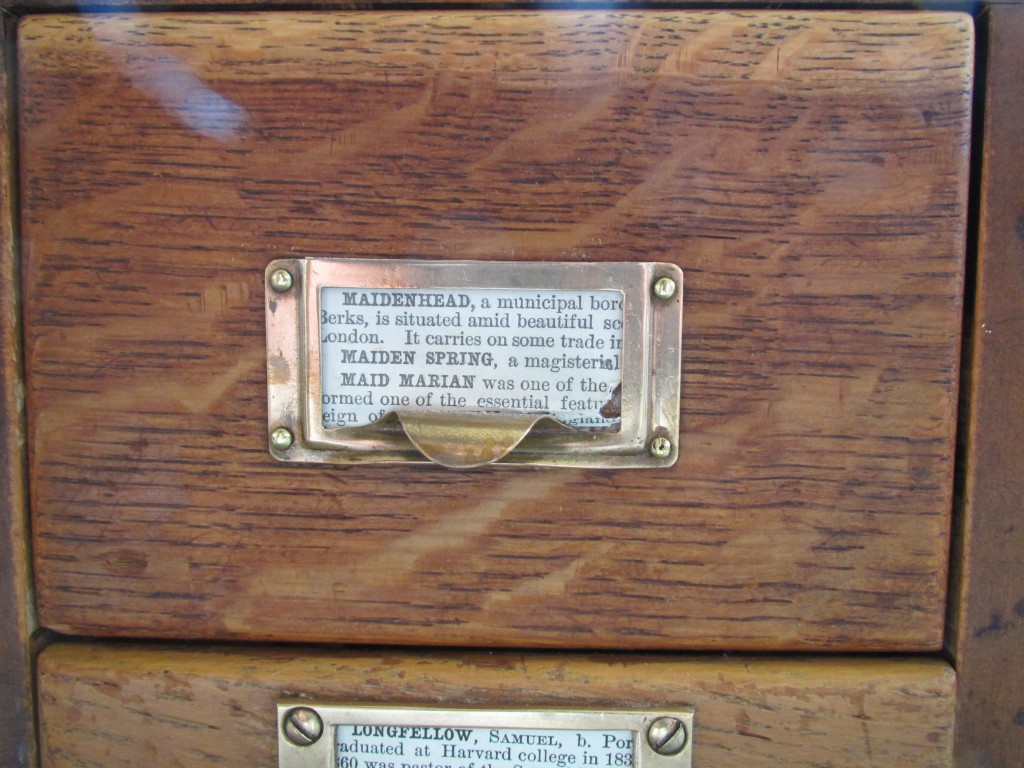 Winco grocery store gets a bad rap when it comes to produce. I bought this spinach a week ago, and just used up the last of it this morning. The key is to store your perishables properly when you get them home. For spinach and lettuce, I wash and prep them almost immediately, and then store them in a salad spinner in the crisper drawer. (Why a crisper drawer? Because it fits, no other reason.) Any moisture pools under the basket, so nothing ever gets slimy. This change in practice will rock. Your. World!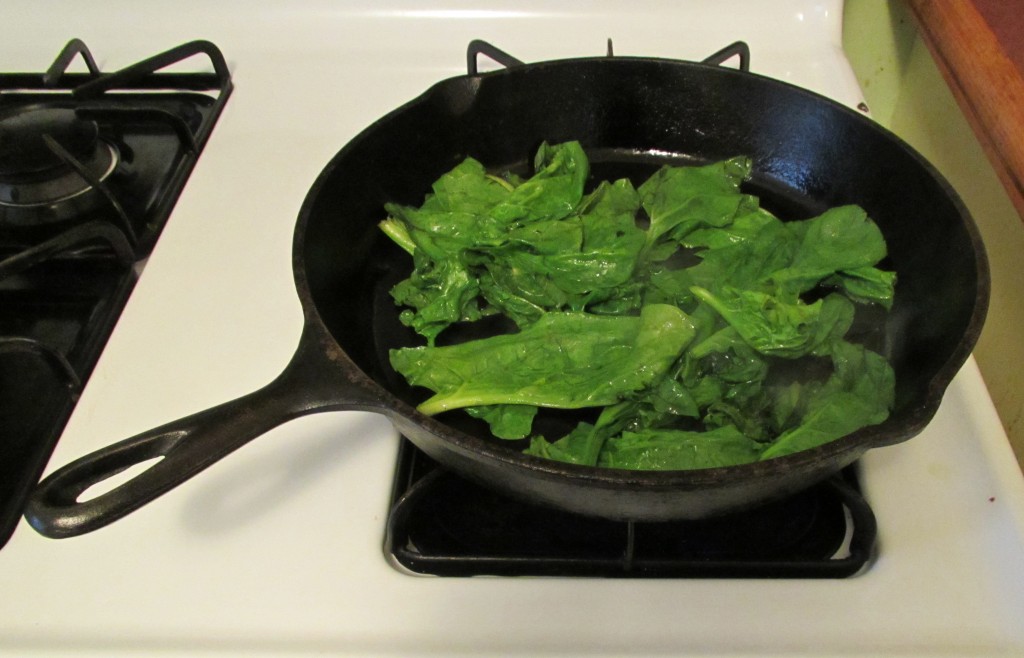 I'm a sucker for thrifted glass storage jars, and I wanted to share how I recently labeled mine. Remember the gold paint pen that I used to freshen up a dull picture frame? It occurred to me that it could write on glass, and so I did.
Write on glass.
I am lacking the nice hand writing gene, but my second grade cursive did the trick.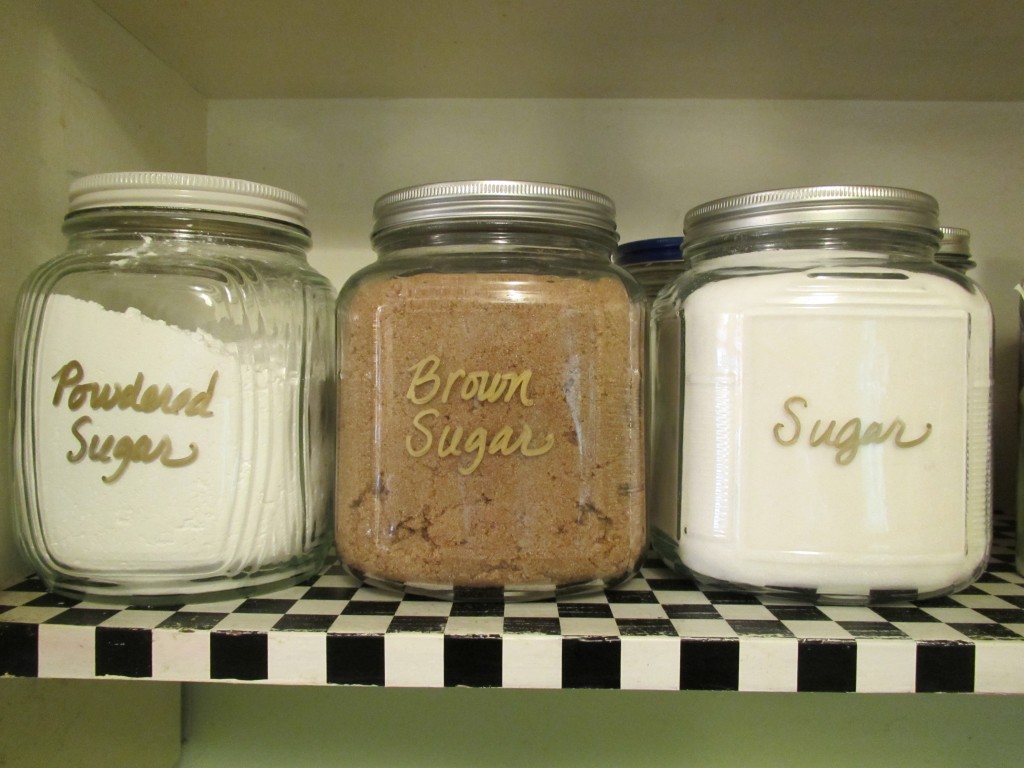 And this tip is not just aesthetic, as I dare any one of you to differentiate between glass jars of baking powder and glass jars of baking soda. It cannot be done. That empty glass jar? It's for overflow rice, of which we have none.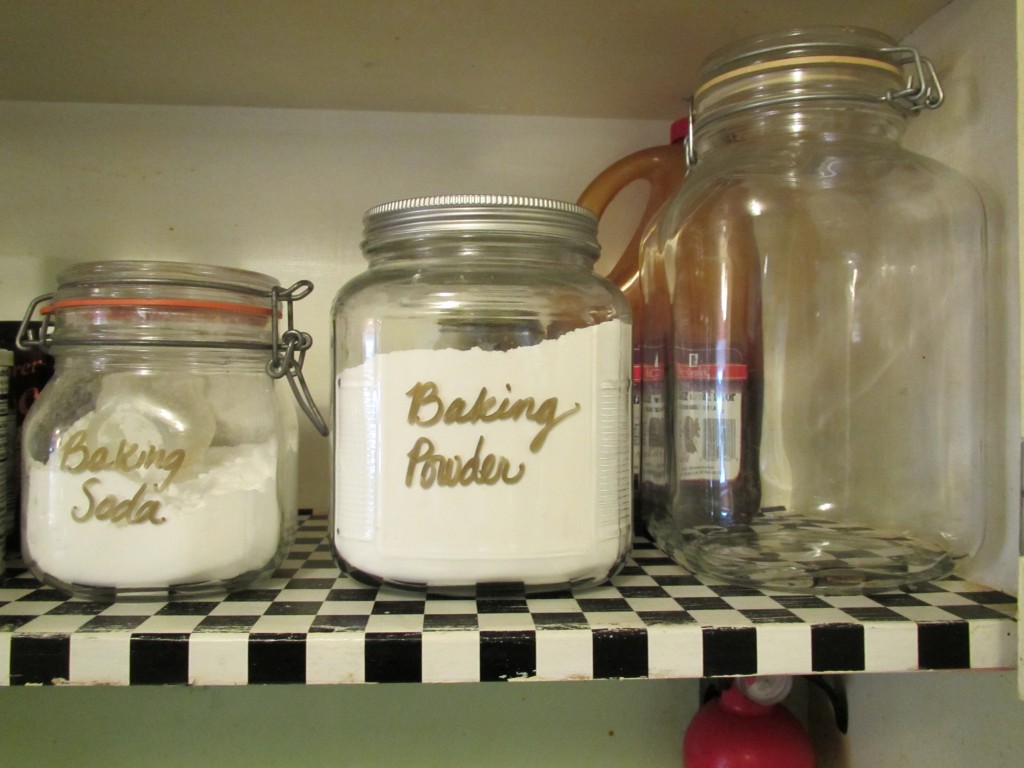 I wanted to share the perfection of my six matching $1.99 glass storage jars that I scored from Goodwill last week. Not too big and not too small, they're the Goldilocks of the food storage world.
And if it's wrong to get an endorphin release when looking at functional yet attractive food storage, then I don't want to be right.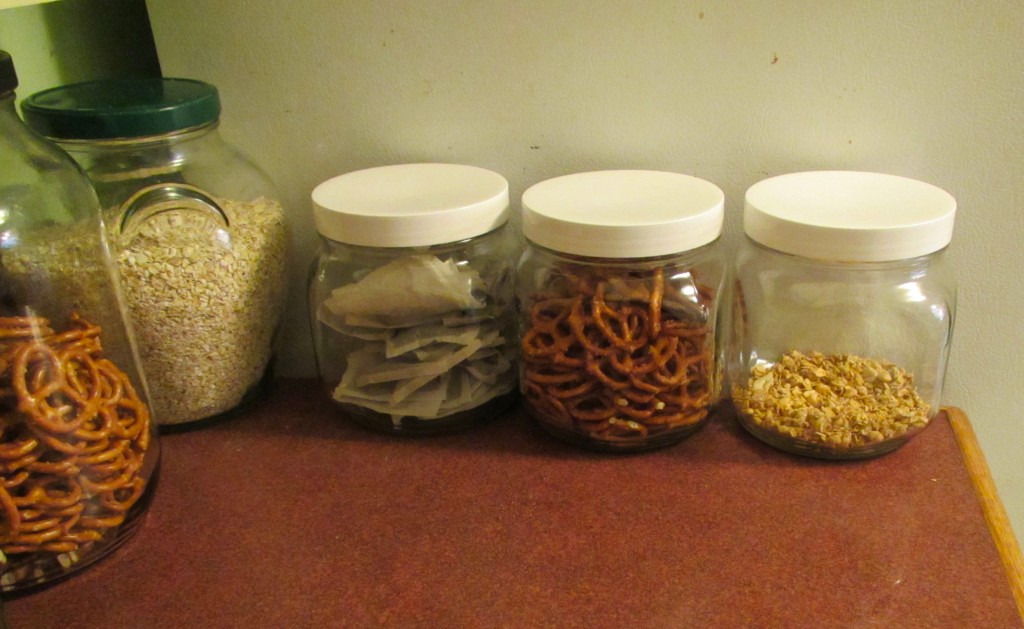 I somehow forgot to share my thrifted groovy kitchen clock. It looks totally wrong in my kitchen, but I love it anyway. And at $2.99, there wasn't a moment's hesitation of whether or not to buy it. I'll probably sell it,  but for now it's funk-i-fying my kitchen, and for that I say:
"Outta sight!"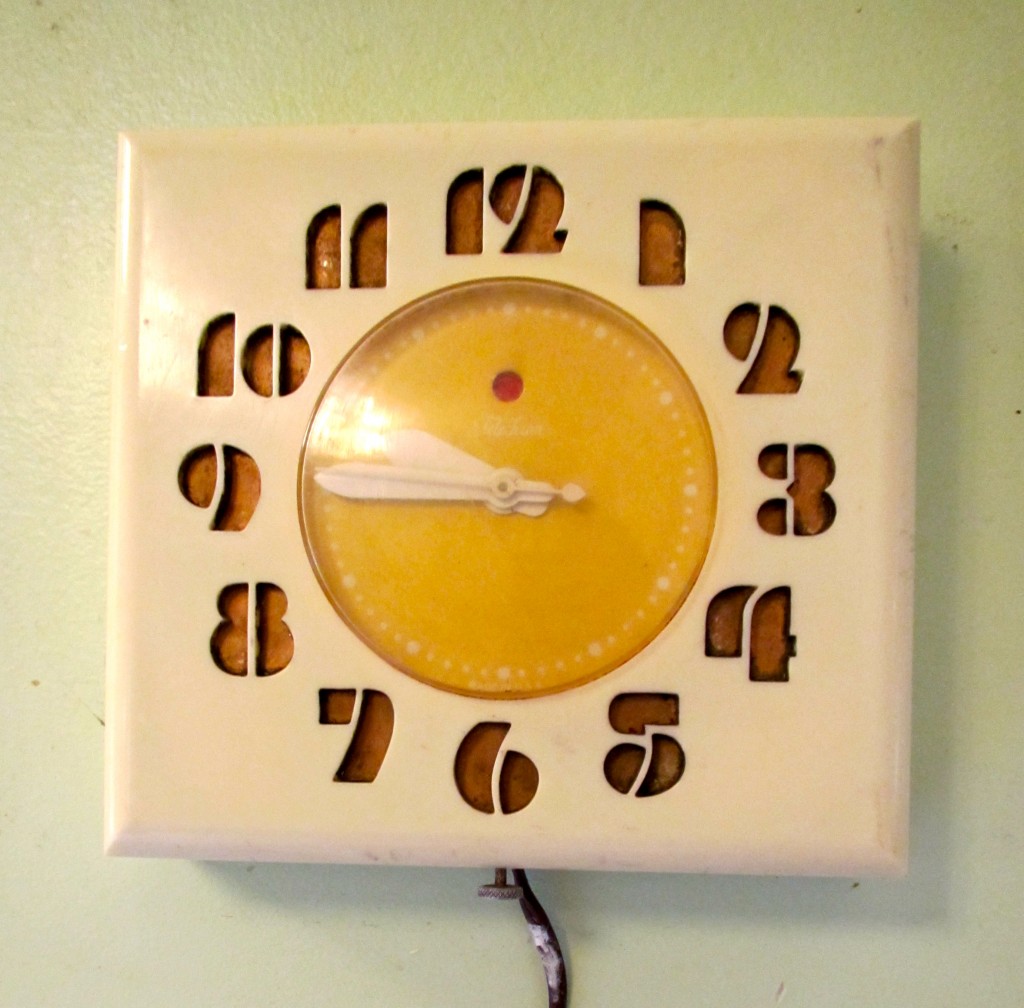 And no photo essay of mostly kitchen stuff could be complete without a photo of drying Ziploc freezer bags. They are a constant presence in my life and have each been washed out at least a bajillion times.
Seriously.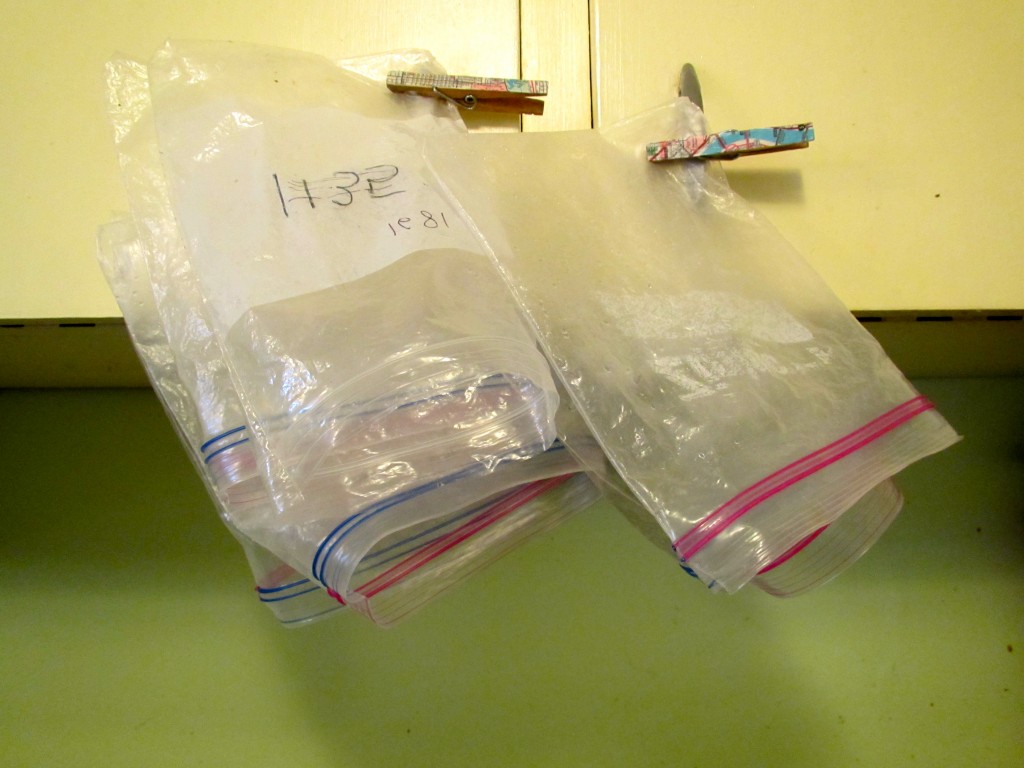 Am I the only person who drools at the sight of thrifted storage solutions? Please share your thoughts in the comments section below.
Katy Wolk-Stanley