It's time for a very random non-consumer-y photo essay.
The first two photos are screen shot from eBay listings that I have scheduled to start next Sunday evening.
Atomic Ranch magazines that I picked up for a quarter apiece at The Title Wave used library store: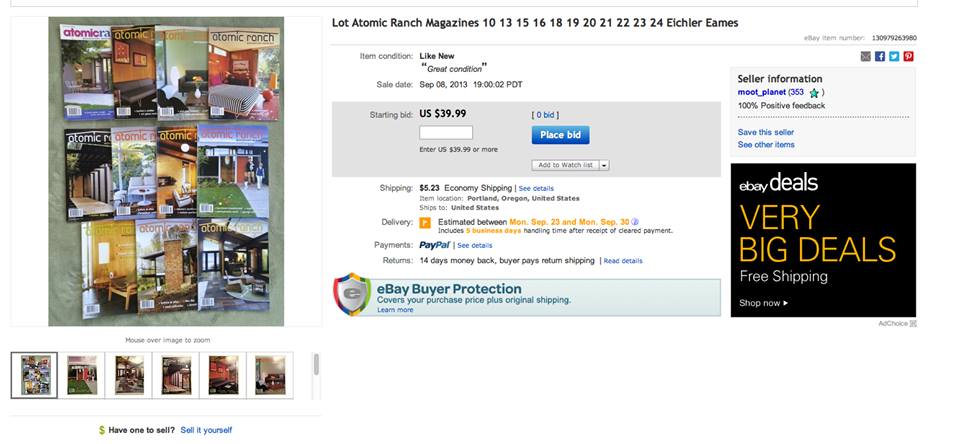 And a small $7.99 antique marble bust that I brought home from Goodwill: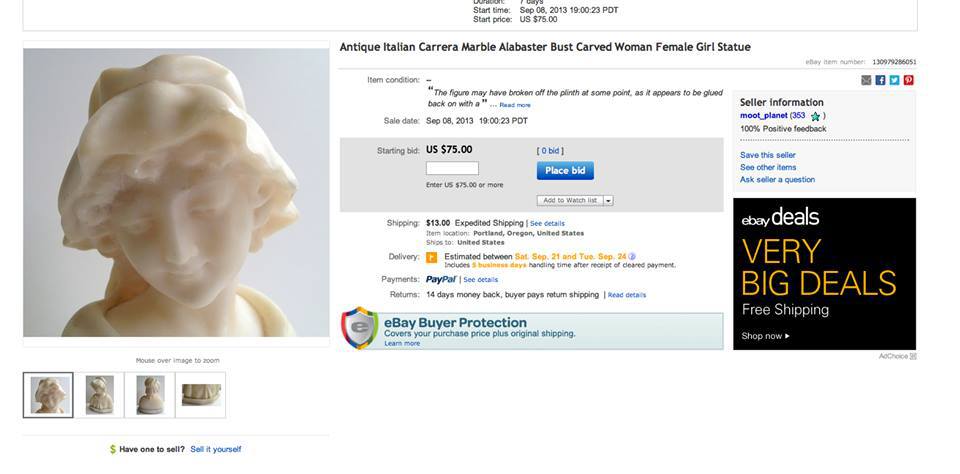 Gotta put as much money in my sons' college accounts as possible. I would hate from them to graduate with a burdensome amount of student loan debt.
This photo is a Goodwill 1970's book about Portland resources: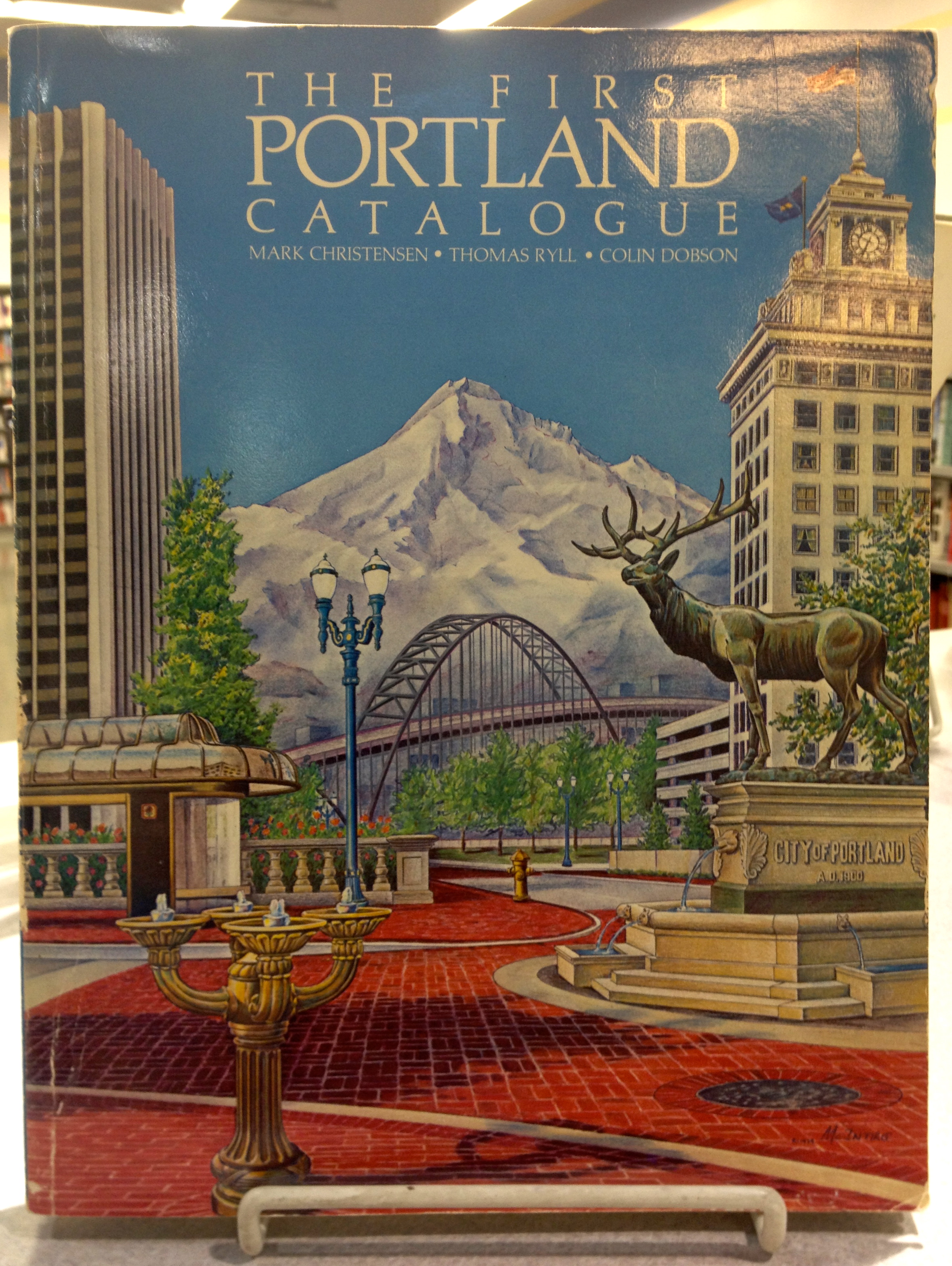 It features a photo of my step-brother Mike. He's the toddler on the left side. I love that I can go to Goodwill and find a photo of a family member. Sadly, the book smelled like it had been stored in a damp and mildewy basement. So I took my photos and left it behind.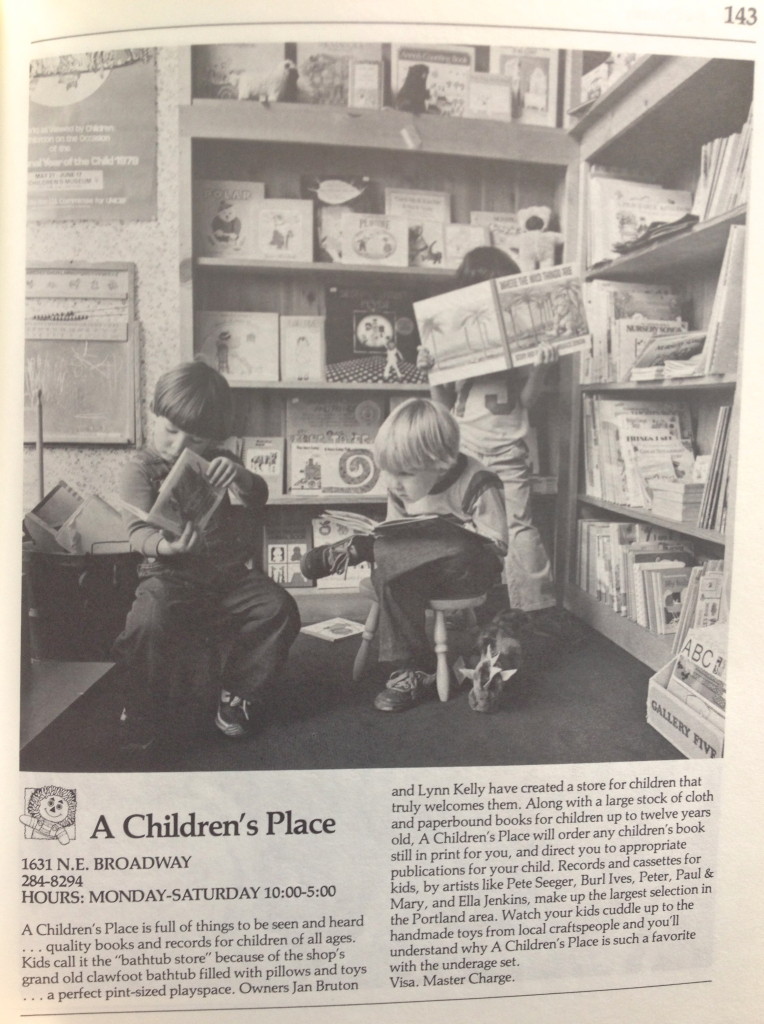 The next photo is of a fantastic antique wooden lamp, complete with carved rams' heads, vines and leaves.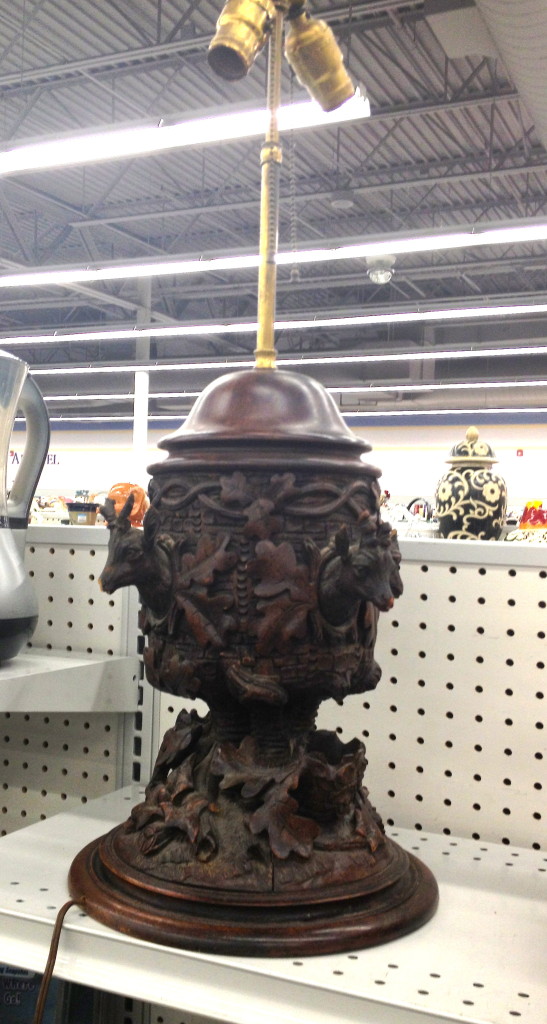 The detail is incredible! I could totally see it in the lobby of a high-end hotel or lodge. Sadly, it was priced at $30, and had a number of chipped areas. I left it at Goodwill for some other avid thrifter to bring home.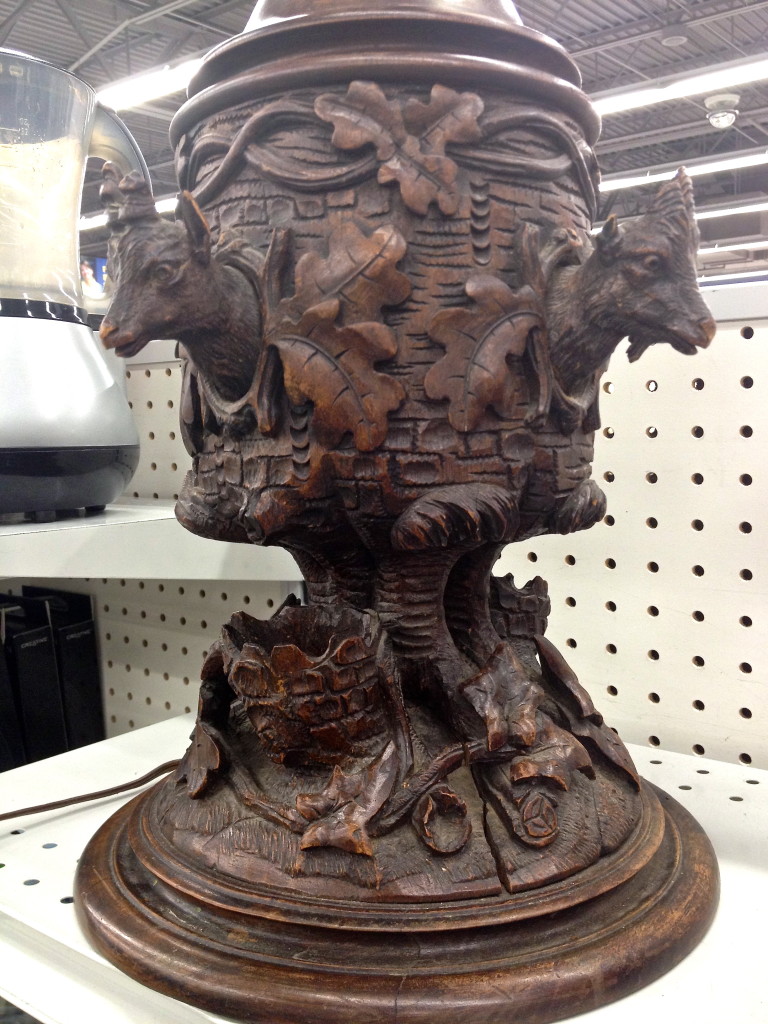 The last photo is a hanging rack that I recently received from my sister as a hostess gift. It's perfect for drying socks and underwear, and although I have it on my summer clothesline, it will come in super handy during the wet winter months.
I would never buy it for myself, (too gadgety, plus it was bought new.) But I was more than happy to receive it as a gift.
My sister, she knows me well.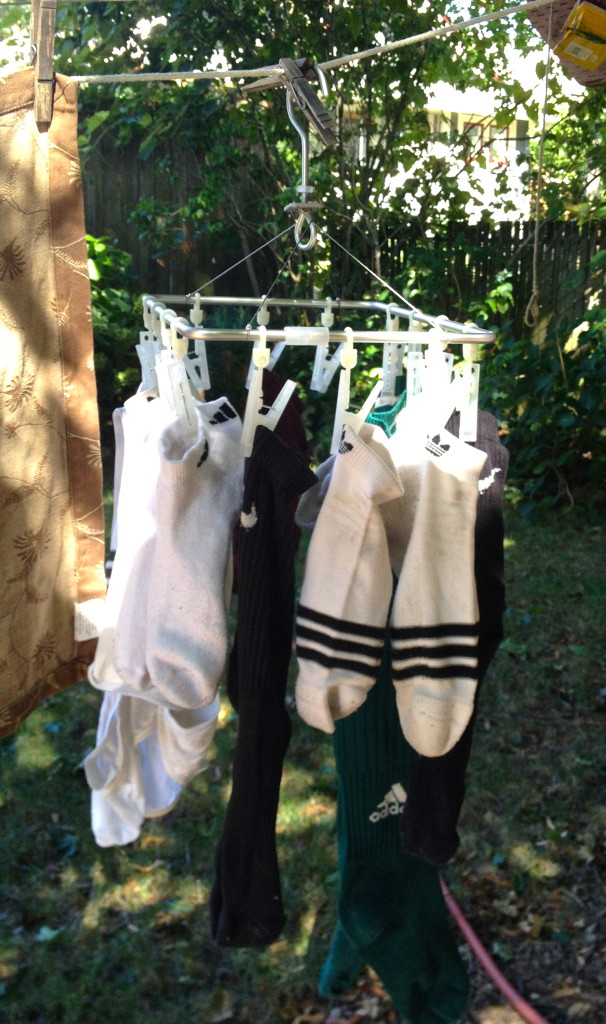 Katy Wolk-Stanley