After a summer dominated by preparing all the necessities for my sons' off campus apartments, (including the arduous task of finding said apartments) I can finally move forward with my life and enjoy my empty nest.
This page? It ruled my every move.

I made a decision in January of 2007 to buy nothing new. This was financially motivated, but also from a strong craving to move away from the over manufacture of poor quality consumer goods. It's mostly a non-issue ten years down the road, but having to source so many specific things on a deadline was a real challenge. I'm not going to lie, it would have been so easy to walk into Target and cross everything from my list in a single trip.
We were able to assemble pretty much everything we needed from thrift shops, my buy nothing group and stuff around the house, but we made a decision to buy a coffee table and desk in Ashland, Oregon in order to fit everything into our minivan. (Our younger son moved into his apartment last week.)
Of course, the best laid plans will invariably go awry. My husband, son and I unloaded the car and then set out to grab the last few items from my list. None of the five (five!) thrift shops that we visited had anything acceptable, which took me to Craigslist and Facebook Marketplace. $50 later, and my son was finally outfitted with a solid wood coffee table and desk.

He also needed more hangers, but the Medford St. Vincent DePaul proved to be a terrific source.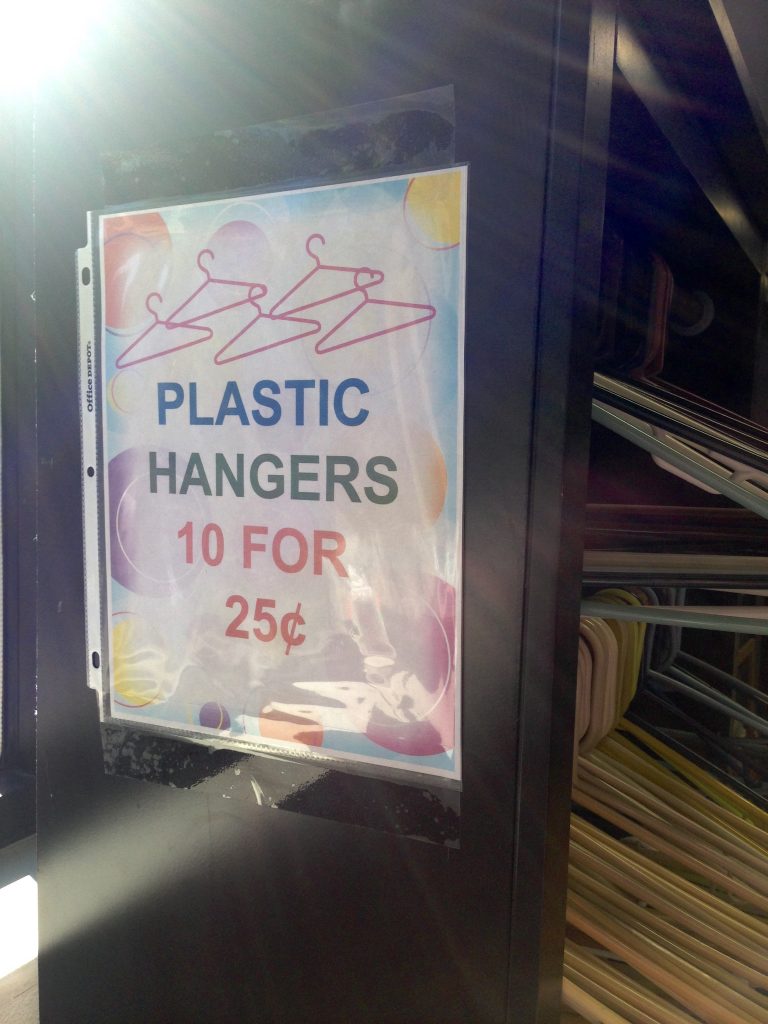 I do confess that I made one brand new purchase, which was a whistling tea kettle from Bi-Mart. However, I consider it to be a safety requirement, as my son has a history of setting water to boil and then completely forgetting about it. (Nothing non-consumer about burning down an entire apartment complex!) I looked and looked (and looked) for a second hand kettle, but the thrift shops were oddly devoid of this item.
My son's roommate was providing a couch, so you'll just have to imagine one in this space. That bright blue table? I picked it up at an Ashland garage sale for $8, which brought the grand total of this furniture to be a whopping $28 as the chair and lamp were both garbage picked.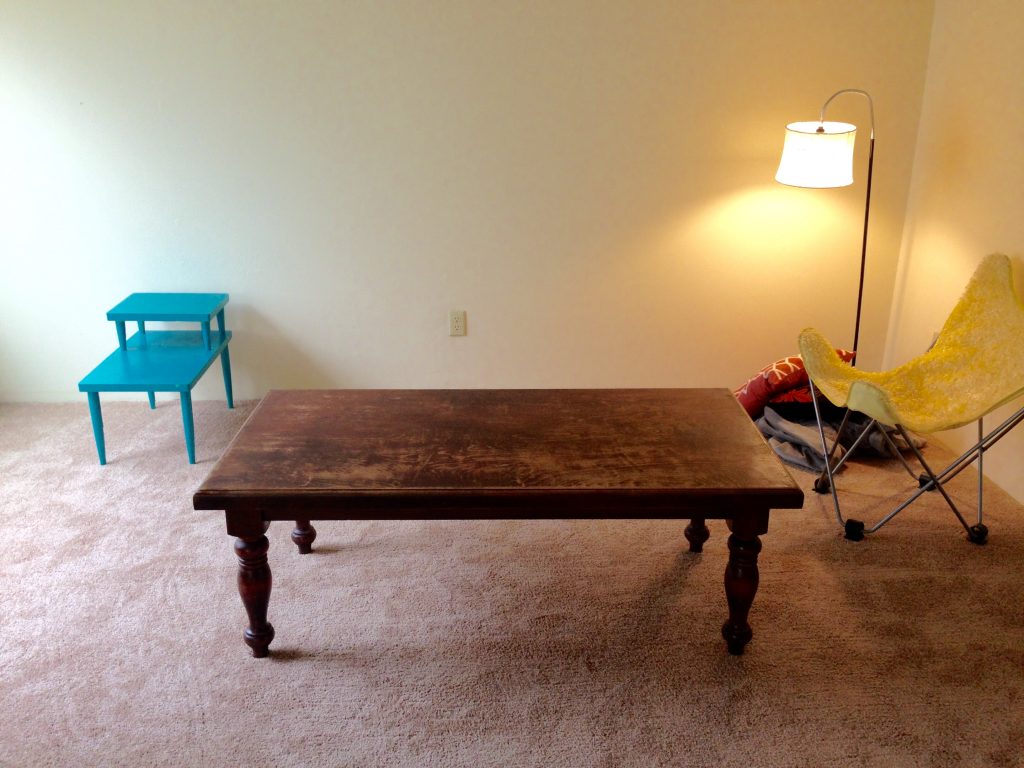 I would estimate that we spent approximately $200 for all the furniture, bedding, bathroom stuff, kitchenware and miscellaneous stuff for both apartments. It's impossible to pin down the exact amount as most of my purchases were from the pay-by-the-pound Goodwill Outlet where not everything was bought for this specific goal.
Of course no Non-Consumer Advocate visit to a college town would be complete without some of my signature garbage picking. You threw out your old textbooks? I will scoop them up for eBay!

Including these . . . umm . . . unique sunglasses. Totally my style!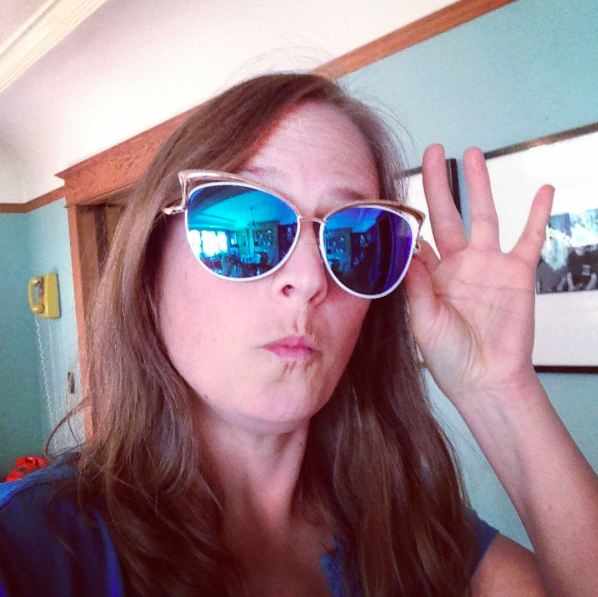 My husband (sporting what he calls his "vacation beard") and I finally decided that we'd accomplished all we could, and pointed the now empty minivan back towards Portland. The two of us discussed how we keep coming to the Rogue River Valley without ever taking the time to enjoy the breathtaking landscape. This prompted us to sneak in an impromptu hike up Table Rock, although we could only hike around a third of the way since it was getting dark and neither of us had water or proper attire.

Look at those empty nesters. Don't they look miserable?
Katy Wolk-Stanley
"Use it up, wear it out, make it do or do without."