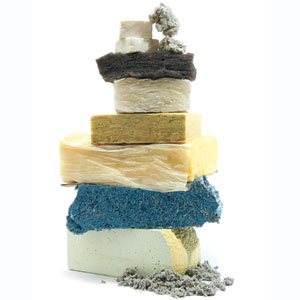 I have spent the last two days giving interviews about the No Heat Challenge, and pretty much feel like an authority on staying warm in a drafty old house at this point. Yes, I'd like to experience what it is to stay warm in a non-drafty house, but we simply don't have the money to winterize the house at this time.
But it looks like the U.S. government is putting together an incentive plan to help us get our homes properly insulated. A Cash for Caulkers, if you will.
President Barack Obama spoke yesterday in a Virginia Home Depot about this tentative plan:
"I know the idea may not be very glamorous, although I get really excited about it. We were at the roundtable and somebody said, "Insulation's not sexy," and I disagree. Frank [Frank Blake, CEO of Home Depot], don't you think? Insulation is sexy stuff. Here's what's sexy about it: saving money. Think about it this way. If you haven't upgraded your home yet, it's not just heat or cool air that's escaping, it's energy and money that you are wasting. If you saw $20 bills just sort of floating through the window, up into the atmosphere, you'd try and figure out how you were going to keep that. But that's exactly what's happening because of that lack of efficiency in our buildings."
I'm apt to agree with Obama, as I'm pretty darned excited about the possibility of getting a financial incentive to help with the winterization, (and frankly summerization) of my 96-year-old home. Insulation is sexy.
Click here to watch the video of President Obama giving his "Insulation is Sexy" speech. I especially like how he ties together how this program would provide jobs, support American businesses, decrease energy usage and help consumers to save money. An easy sell for me.
Would you take part in a Cash for Caulkers incentive program? Please share your thoughts in the comments section below.
Katy Wolk-Stanley
"Use it up, wear it out, make it do or do without."