If you're like me, nothing gets you hotter than taking a previous organizational disaster and transforming it into a haven of order. Desk drawers, linen cupboards, basements. It's all good.
Wait, organization does not get you hot? Right . . . I never said that, that would be weird to say. Moving along now . . .
I like to browse Ikea for ideas, and I really like the free coffee that you get when you join their free Ikea Family program. However, the Portland Ikea is nowhere near my house, although it is dab smack next to the airport. So when I drop friends and family at the airport I take it as an opportunity to paw over fabric and drink their rich smooth coffee.
And of course I peruse their As-Is section. I rarely buy anything, but I've found the wiring for a globe lamp project, as well as wooden shelves to expand my pantry.
This visit? I found two sets of their Skubb storage boxes. (Seriously, could this word be any more disturbing? It's skunk + stub + schlub!) I have two sets of these which have been a huge success in organizing our underwear/sock drawers. One set I received as a gift from my sister, the other was from their As-Is department. My Ikea sells these for $9.99 per set, but these floor models were priced at $5.00 apiece, so I snapped them up.
This is what I'm talking about: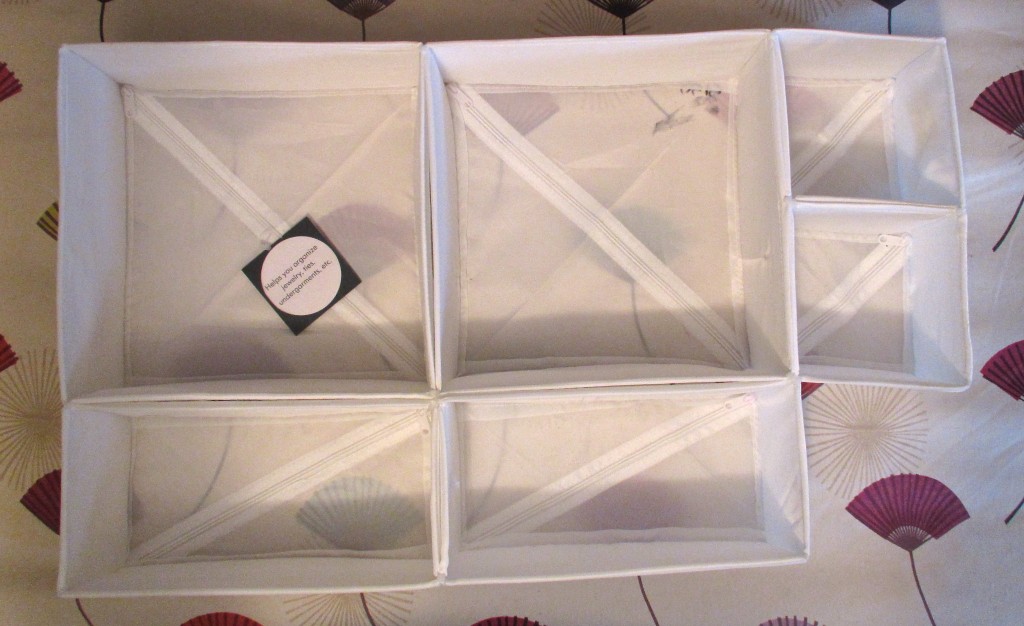 I am somehow okay with buying scratch and dent stuff, as they usually come packaging free and their purchase does not trigger the manufacture of a new item.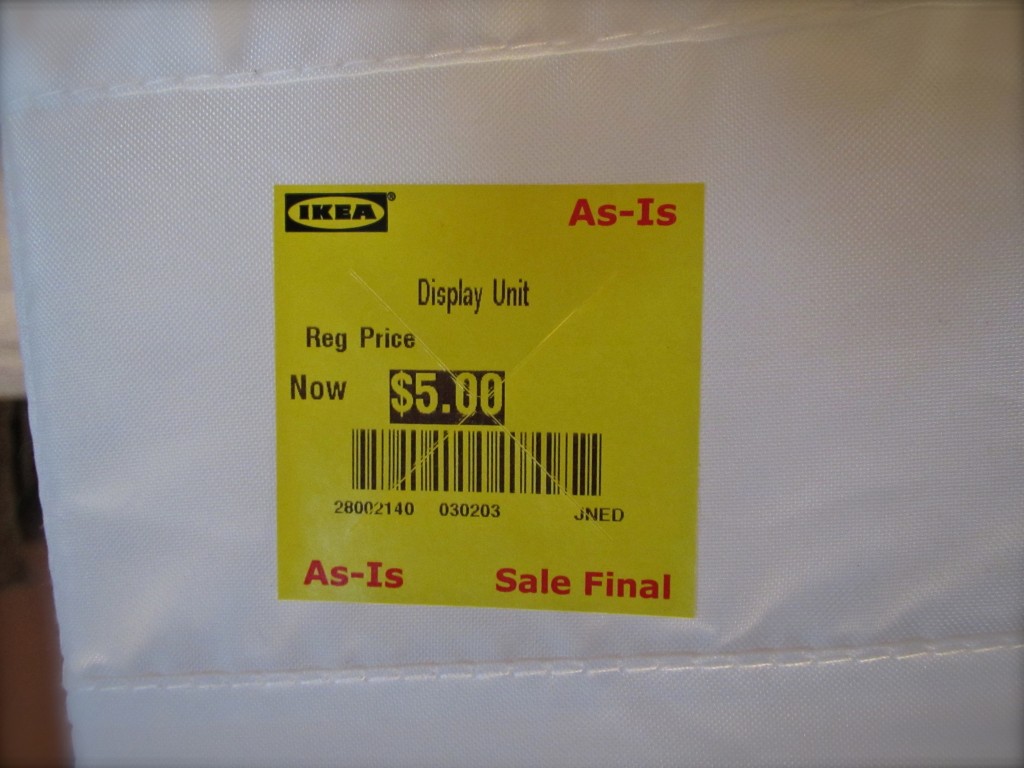 Can you see why I was unable to resist the siren song of these drawer organizers? However many times we I refold my husband's T-shirts, they always revert to this configuration: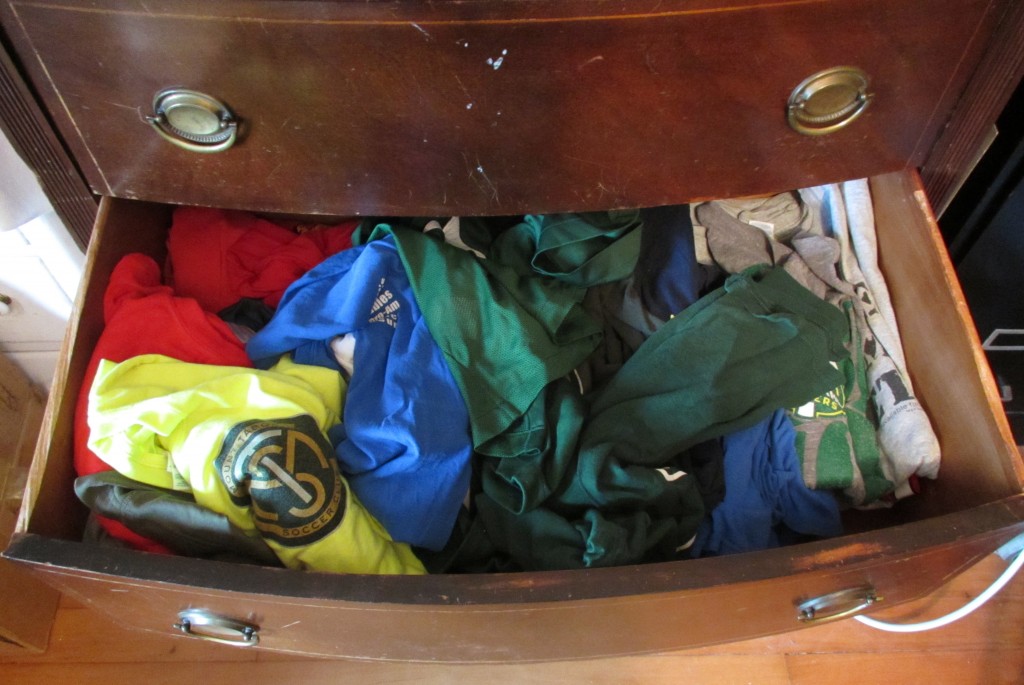 Better, no? And the best part is that my husband took one look at his freshly organized drawer and spontaneously started talking about he needed to get rid of a few of his shirts.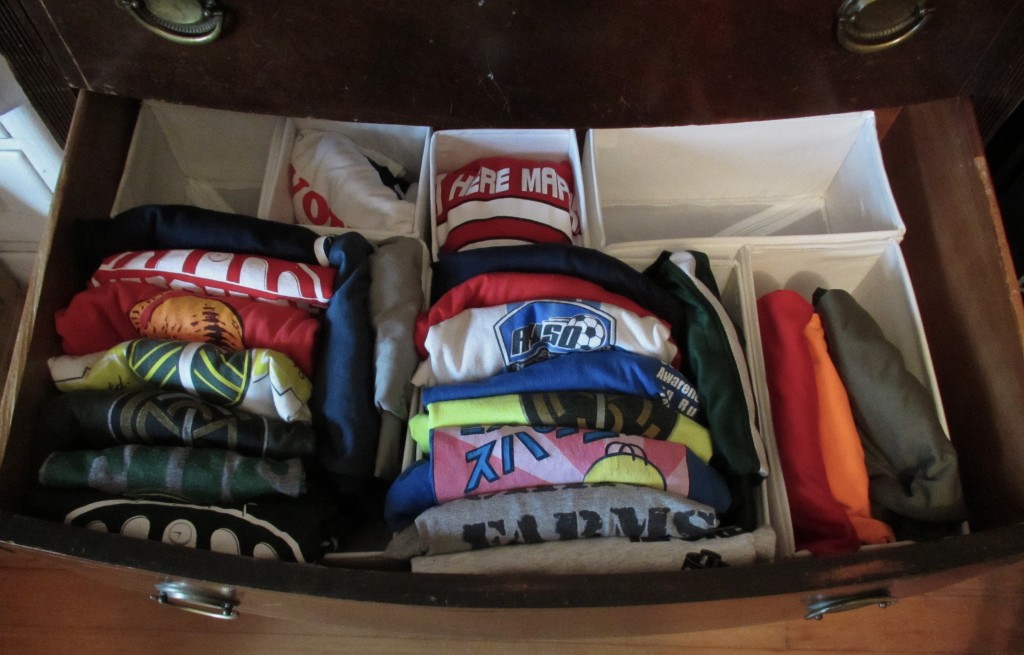 And that, my dear readers is better than a fine recording of Bolero to my ears. 😉
Katy Wolk-Stanley
"Use it up, wear it out, make it do or do without."
Click HERE to follow The Non-Consumer Advocate on Twitter.
Click HERE to join The Non-Consumer Advocate Facebook group.
Click HERE to follow The Non-Consumer Advocate on Pinterest.