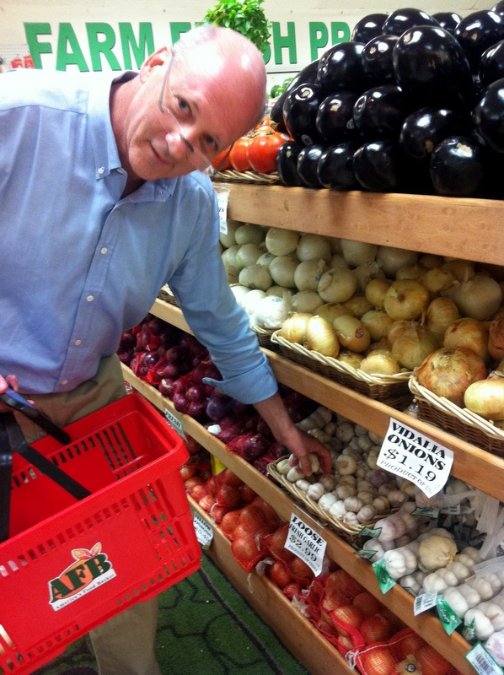 Food Stamp challenges are nothing new. Newark, New Jersey mayor Corey Booker did one, former Oregon governor Ted Kulongoski did one, and I've done three. And now Panera CEO Ron Shaich is supporting Feeding America's Hunger Action Month and doing one. With a daily budget of $4.50, and a week penciled out for the project, Shaich is already the recipient of more than 1100 vile and wrathful comments in this Huffington Post piece.
Why Americans choose to be so venomous towards someone who is trying to bring attention to the issues of hunger within our midst is beyond me.
Like the other male politicians who have undertaken previous food stamp challenges, Shaich is someone who normally doesn't do his own food shopping, which makes it an extra challenge. My food stamp challenges have allotted $101 per person per month, (which is less than his $4.50 per day) however I have years and years of real life experience with meal planing and food shopping. I know how to shop the sales, use coupons to my advantage and create decent meals from the dribs and drabs of refrigerator contents. (Recent successes include a fried rice dish that included half a diced zucchini from a neighbor, leftover rice, two eggs and the contents of two soy sauce packets. Needless to say, It was delicious!) However, my food stamp challenge months are both difficult and seem to never end.
Of course, Shaich's week-long experiment is nothing compared to a lifetime of food insecurity, but that doesn't mean that his efforts are without merit. Like it or not, big business owners have a greater voice when it comes to American policy, and Panera is big business. Let him use his significant influence to focus attention on hunger. Good on him.
Congress is soon to vote in whether to cut SNAP (Supplemental Nutrition Assistance Program) benefits, so directing extra attention towards how hard it already is to eat on $4.50 per day is both timely and important.
Eating cheaply and healthfully is easy for many of us. However, having the time, shopping choices, transportation, physical (and developmental) abilities and knowledge is not.
Click HERE to read Ron Shaich's Linked In Food Stamp Challenge posts.
Katy Wolk-Stanley