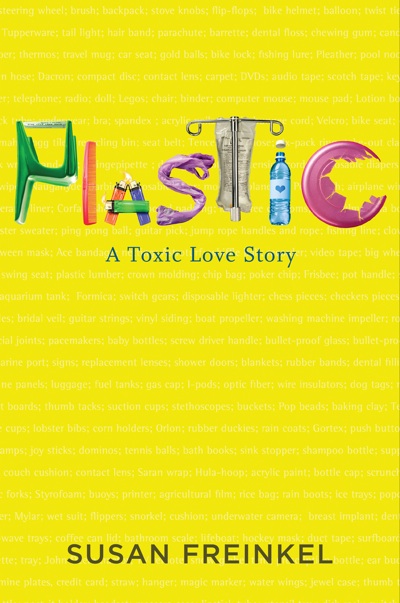 I have a very special treat for you today, which is a chance to win a copy of Susan Freinkel's Plastic: A Toxic Love Story. I just received this in the mail yesterday, and am excited to start reading it. I will share my extra copy with one lucky Non-Consumer Advocate reader.
"[Freinkel] tells her story through eight familiar plastic objects: the comb, chair, Frisbee, IV bag, disposable lighter, grocery bag, soda bottle, and credit card. Each one illuminates a different facet of our synthetic world, and together they give us a new way of thinking about a substance that has become the defining medium—and metaphor—of our age."
To enter to win this book, write something in the comments section about a change you're willing to make to decrease the use of plastic in your home. I will randomly choose one winner on Sunday, May 1st at 9:00 P.M. Pacific time. One entry per person, U.S. residents only.
Good luck!
Katy Wolk-Stanley
"Use it up, wear it out, make it do or do without"