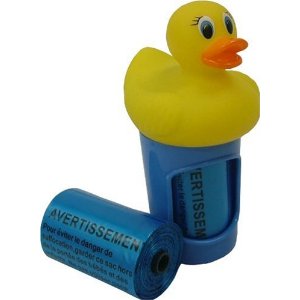 There are countless ridiculous things that new parents are encouraged to buy for their precious new babies. I've already written about the insanity of expensive strollers, so this opinion should take no one by surprise.
I even took to my Twitter account and asked my followers for their two cents. Wipes warmer were hands down, (or butt down, in this case) the most popular unnecessary baby item. And here I need to confess that I actually asked for and then was given a wipes warmer for my second son. I quickly realized how useless this item was, not to mention how my wipes were constantly getting dried out. I quickly stopped using it.
Other unnecessary baby items were:
Changing table. (I always just used a dresser with a pad on top)
Diaper Genie.
Individual plastic bags for each individual disposable diaper.
Home fetal heart rate moniter.
The ridiculousness is never ending, as manufacturers continue to invent new and crazy must have items for parents to be. And it's not just the cheap and plastic stuff that's over the top, because the Waldorfy manufacturers are just as happy to sell you stuff, stuff, and more stuff. (As long as it's wooden.)
Are there ridiculous baby items that arrived at your home from well meaning baby shower-ers? Please share your favorite least favorite items in the comments section below.
Katy Wolk-Stanley
"Use it up, wear it out, make it do or do without"
P.S. Sorry if today's blog post is cranky, but that's how I'm feeling today.