I may very well be the laziest gardener this side of the Rocky Mountains. I want my plants to require no upkeep, and if I can get them for free, all the better. So when my next door neighbors pruned back their rosemary bush, I scooped up an armload of rosemary branches/sticks/whatever with a plan to root them up for my own garden.
See this semi-elegant flower pot? I stole borrowed stole it from my mother, and it sits to the right of my front door and has been filled with wild oregano that I plucked from the cracks in my driveway for the past couple of years. (Did I mention what a lazy gardener I am?) Unfortunately, the extended freezing cold temperatures that Portland shivered through in December killed it all off.
Crap . . .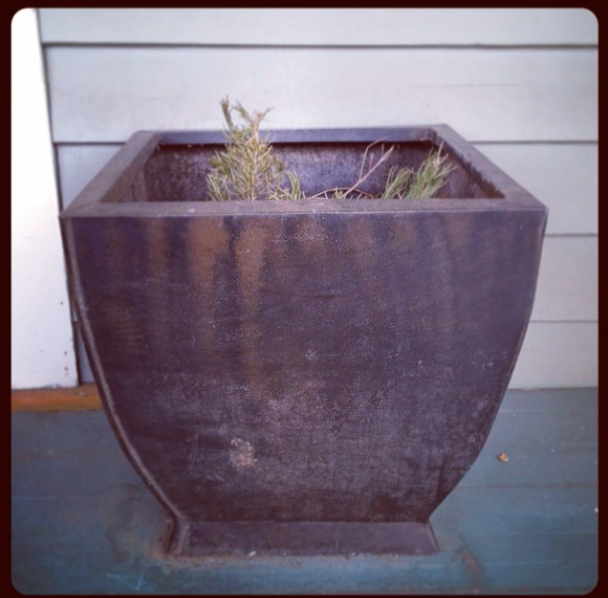 I did a quick internet search on how to root rosemary, and read that it's a good idea to scrape the outsides of the woody stems to encourage root growth. So I scraped the stems of most the rosemary, put it in water and placed it on a sunny spot over my kitchen sink. I also stuck a few unscraped stems in a small vase as an afterthought.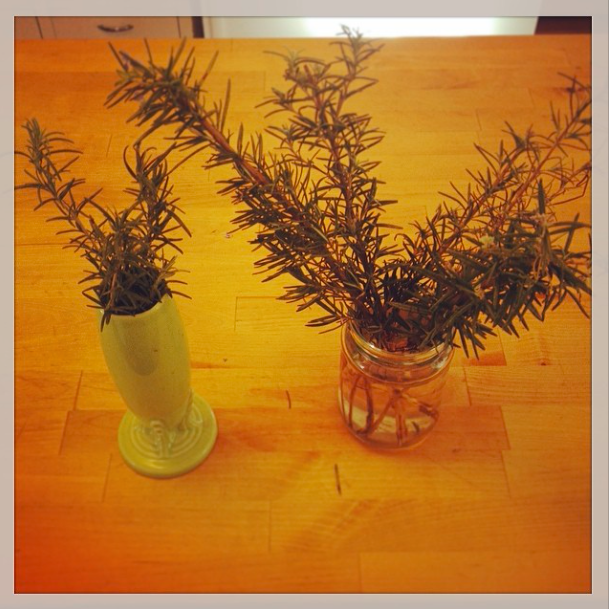 I've diligently replaced the water over that past month or so, but had yet to see any root growth. I did notice that there was a white scummy film that wanted to cover the stems. Kind of like an about-to-die guppy.
Ick.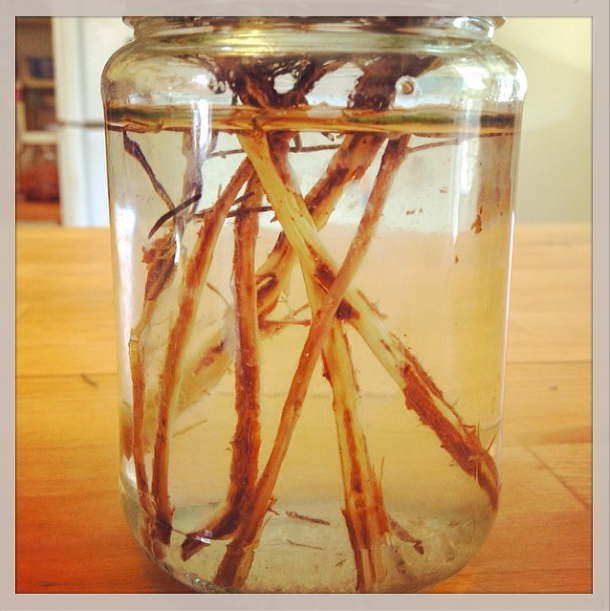 I had a chicken to roast last night, so I decided to use the purely decorative rosemary as seasoning, and lo and behold the unscraped and completely ignored vase of rosemary was thick with root growth!
Hello, lover . . .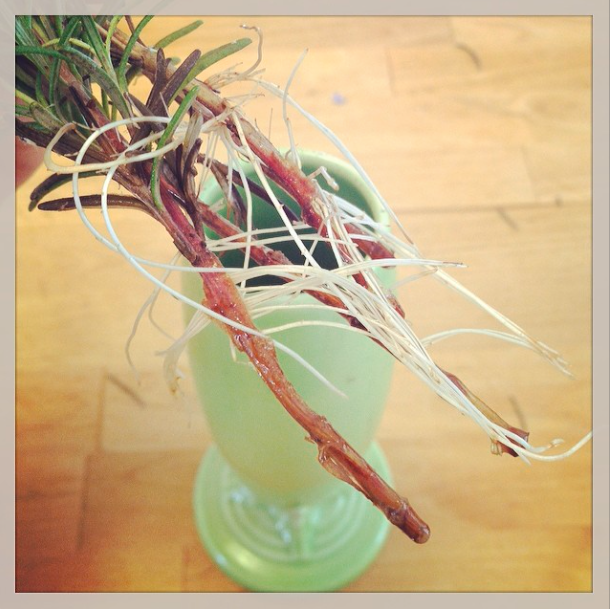 So guess which rosemary became seasoning for my chicken?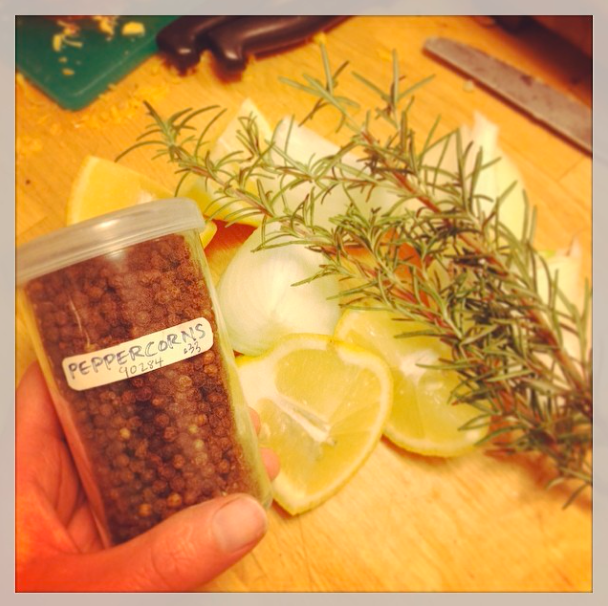 After I broke off the scummy bottom bits, of course.
I will go ahead and plant the rosemary after we're past the frost season, which should be any minute now. I'll keep you posted on whether I can keep it alive. Although the reason I wanted rosemary in the first place is because of how hard it is to kill. (Unlike guppies.)
Hooray for free and easy gardening!
Katy Wolk-Stanley