This blog post first appeared over at ClarkHoward.com.
If you wanted to research how to save money on your electronics, you'd likely be pointed in the direction of where to buy cheap! and on sale. Never even addressing the possibility that making do with what you already own or scooping up a deal on what others would consider to be out of date are perfectly acceptable options. It turns out that there are amazing opportunities to save big bucks when you bypass the latest and greatest technology!
Televisions
It's a recent assumption that televisions need to be as thin as a saltine cracker. Look back a decade, and television depths were measured with yard sticks not millimeters. However, many of those TV's were flat screen with high definition and excellent picture quality, and frankly they lasted longer than today's plasma-whatever version. My household boasts two humorously thick TV sets that offer perfect screen quality and came to us free via upgrading friends, who have since confessed regret, as their new TV's have provided inferior picture quality. So unless you live in a Manhattan micro-apartment and have to justify every square centimeter of your living space, open your mind (and your square footage) to a thicker television.
Kitchen appliances
Watch even thirty seconds of any HGTV House Hunters show, and you'd be right to assume that many Americans would rather eat dirt than prepare food in a kitchen not outfitted with stainless steel appliances. However, if you're willing to consider, gasp . . . white appliances you could save yourself hundreds if not thousands of dollars. Why? Because people rip out their perfectly functional, often high end kitchen appliances to replace them with their shiny metal counterparts. Keep an eye out on Craigslist, and you can even scoop these up for free. Yes, it has been shown that "homes with stainless-steel appliances sell 15% faster than average homes," but until you're on the verge of putting your house on the market, you can probably suffer through the indignity of a classic white stove. Especially if you got it for free.
Video game systems
Video game manufacturers would have you believe that you're a cave dwelling luddite if you don't upgrade your video game system every couple of years. So, unless you're an elite professional gamer, (seriously, that's a thing!) you can continue using your older game system. And if you put the word out, you can even pick up games for pennies on the dollar. Games that are still fun to play, games that won't rob you of your financial security. And if you're self conscious about not having the latest Mortal Combat or Guitar Hero, just label yourself "retro" and embrace the old school lifestyle. After all, people are already going bonkers for a mini Nintendo NES that's not even scheduled to be released until November. Priced at $59.99, it turns out that out of date will eventually be repackaged as cool and retro!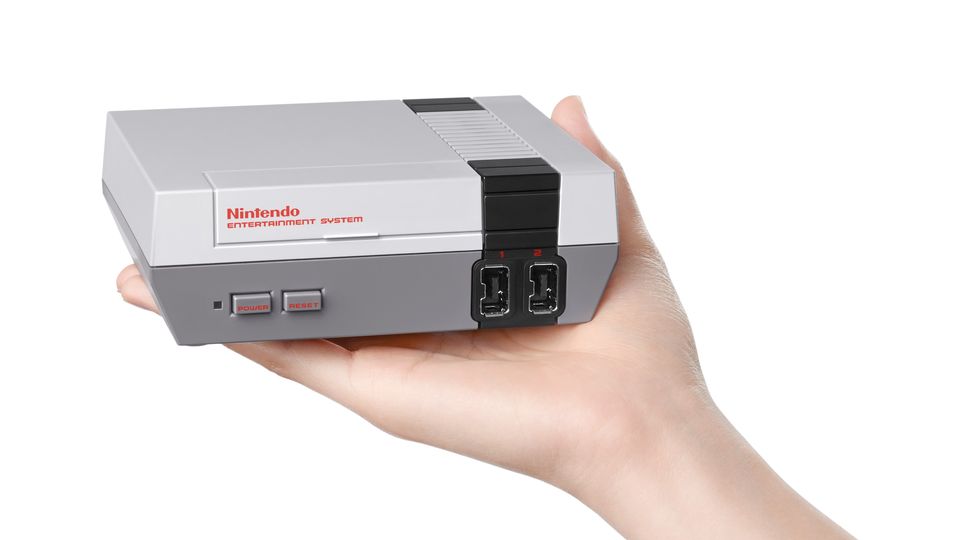 Clothesline
You may harbor a negative view of clotheslines, but they're making a resurgence right here in the U.S., with dozens of states passing "Right to Dry" laws that guarantee citizens the right to install personal clotheslines. The simplest of technologies, (can you even call rope "technology?") clotheslines save both money and energy, not to mention wear and tear on your dryer. I use my backyard clothesline throughout the summer here in Oregon, which always causes my electric bill to go down by at least 25%. You may think that you're not allowed a clothesline due to home owner association rules, but if your state has a Right to Dry law in the books, you have the freedom to dry your clothes in the sun and wind. After all, there's nothing more luxurious and delicious smelling than line-dried sheets!
Cell phones
If you're the type to upgrade your cell phone with each new technology rollout, you might want to rethink this practice. Believe it or not, phones can and do last longer than a year, as well they should when you take into account the environmental impact of all that serial upgrading. And don't even think about financing that brand new phone! Not only does a carrier financed phone tie you to that company, but you almost need a PhD in finance to understand the terms. This Life Hacker piece dumbed it down, but still called it "convoluted" and advises you to "take a hard look at the fine print."
If you have your heart set on a new cell phone, you'd be smart to consider last year's "new" version, as spendy types will have dumped theirs faster than a lead footed Nascar driver. Instead purchase an older unlocked version through a friend or eBay, and then bring it to your carrier for activation. Hey, hold onto your old phone long enough and it might even be worth some serious moolah!
Push mower
Revving up your gas lawn mower might be part of your weekend routine, but imagine how pleasant that chore would be without all the noise and exhaust. Add in a healthy bit of exercise and you're describing a push mower. You know, the kind used by hippies and healthy elderly people. Sure, they're not practical if you're mowing 40 acres, but admit it, you've probably got a suburban lawn that's well within your ability. Without a motor, there's nothing to maintain and no gas to buy. Maybe sharpen the blades every so often and you're set for the season! Save money at the purchase, on maintenance and supplies, and you might even save money on a gym membership!
Conclusion
We're all trained to believe that our role as consumers is to keep up with the Joneses and all their shiny pretty stuff. If you make a conscious decision to say "no" to perceived obsolescence, you can keep more of your dollars in your wallet, which is where they belong. Because yes, it turns out that a year old phone does still work!
Katy Wolk-Stanley