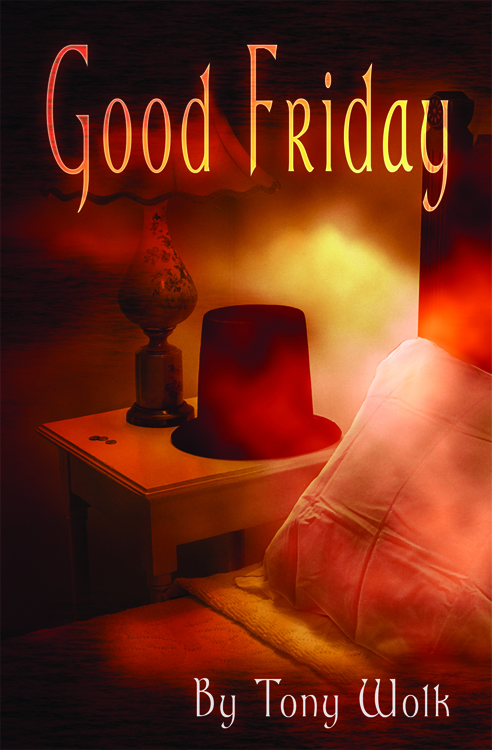 I wrote a post last week titled "Saving Goodbye to Guilt" about how I'm methodically tackling my embarrassingly procrastinated tasks. Not only am I continuing on with this project, I'm making huge headways towards no longer having mental weights burdening my otherwise happy life.
It exhilarating, it's empowering and yes, it's oddly addictive.
Over the past few weeks, I have read my father's books, Good Friday and Lincoln's Daughter, which are the second and third novels from his Lincoln Out of Time trilogy. (Abraham Lincoln: A Novel Life is the first one.)
It's not a casual thing to read your father's published novels. I didn't want to read them in fits and starts, instead wanting to give them my whole and undivided attention. . .  which meant they were starting to gather dust. And if not reading a book dedicated to you isn't at the pinnacle of guilt induction, I don't know what is.
I make this sound like a horrible chore, but of course it wasn't. I read one while on vacation a few weeks ago, and the other while at home, waiting to pick my son up from school, in bed and just about anywhere else I happened to find a few free minutes. They were lovely.
The other was making me feel like crap chore that I tackled was painting the trim of the house where there was sloppy looking paint overspray. My husband painted the house a few years back, and I told him I would complete this task, as I actually like to paint. But catching a sunny day where I have nothing to do can feel as likely as picking those winning lottery numbers.
Which meant that this dialog ran through my mind every time I walked into my house:
"Wow. The paint job on this house really looks like crap, I need to paint over that overspray."
Which is hardly the serene thought process to bring into one's own home.
So yesterday, I pulled all the supplies out and got to work. I painted over the painty fingerprints on the second story window box, as well as the window trim, garage door and on the porch. It took around five hours, but I had my audiobook of "Julie and Julia," to keep me company. (I do love me a rags to riches blogger story!)
And now, when I come into my house, my thoughts go a little something like this:
"Wow, the front of the house looks fan-freaking-tastic!"
Which is a better mindset.
The next task on my list is taking an in-depth inpatient OB certification exam that will give me a $2.75 per hour raise once completed. This test costs $300 to take and is only reimbursable by the hospital if I pass it, so it's a bit of a daunting task. But I'm a good test taker and am going to finally take the plunge. I've bookmarked the test site, and have started to put the word out about borrowing the study materials.  The thought of failing the test and losing $300 makes me feel a little ill, but I need to not let fear guide my decision making.
I am fully aware that there will never reach a point where there I've completed every task in life, and to try and accomplish this would be a frustratingly impossible goal. I just want to be free from weight of procrastination.
Does this make sense? Are you tackling your procrastinated tasks? Please share your stories in the comments section below.
Katy Wolk-Stanley
"Use it up, wear it out, make it do or do without"