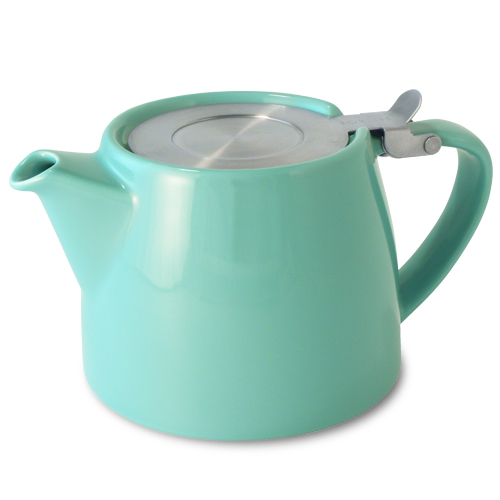 Today is my 44th birthday, and I am sitting at my dining room table wearing my new Keen slippers, and looking at my new For Life teapot with built-in stainless steel filter.
Both gifts are from my husband, who is scarred from decades of me returning his gifts. In fact, he gave me a different ( but almost the same) pair of slippers for Christmas, and I declined to even try them on. (I didn't want to make them unreturnable, plus we weren't supposed to buy gifts for each other!) The poor guy returned the slippers, discovering that R.E.I. had now marked the slippers down half-price! So now he and I both have new slippers. (Hmm . . . does he get that "half-off" is no savings if you buy twice as much?)
Anyway . . . gotta go now. I have new Japanese exchange students coming tomorrow, as well as a whole day devoted to fun birthday activities. Like going to the main Goodwill to see if they still have that small $1.99 filter-included teapot that I almost bought the other day.
That way I can return my birthday gift and put the money towards the kids' Japan trips.
My poor, poor husband . . .
Katy Wolk-Stanley
"Use it up, wear it out, make it do or do without"
Click HERE to follow The Non-Consumer Advocate on Twitter.
Click HERE to join The Non-Consumer Advocate Facebook group.