The Memorial Day weekend just came and went. And although I should have tales to share of all the wonderful frugal activities we participated in, the truth is that I worked on Sunday and lazed around for the most part. I could blame it on the iffy weather, but the truth is that I really wasn't in an adventurous mood.
However, I did rouse my lazy-tuchus self  and browse a couple of thrift stores yesterday. There wasn't anything in particular that I was keeping an eye out for, so my haul was minimal. I did bond with a vintage magazine stand whose sculptural qualities tickled my fancy.  You could say I took a stand. (Nyuk, nyuk.) It was priced at $3.99, but everything was half-off, so the sticker shock was under control. I also snapped up a sturdy cooling rack to replace one of my flimsy ones, which at 75¢ was decidedly pain free. It'll need a bit of a scrub, but I'm willing to put in the sweat equity.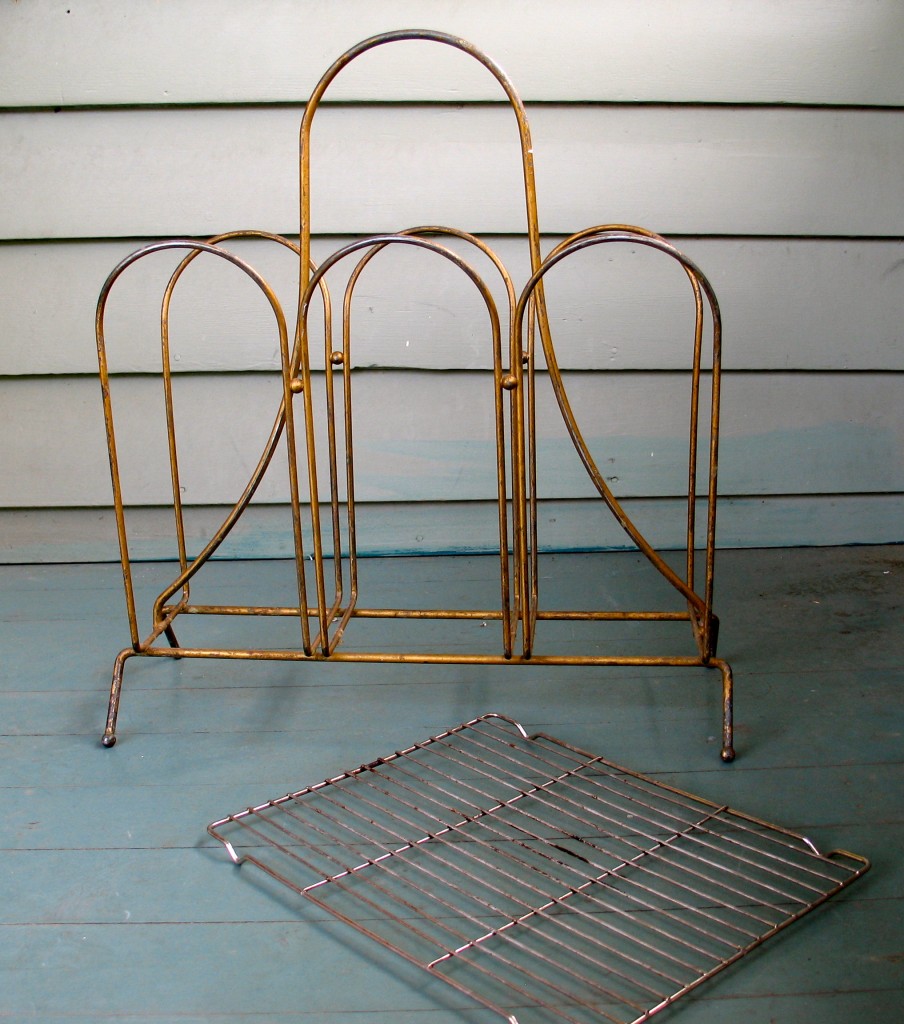 On a sad note, I dropped and broke an enormous jar of homemade organic freezer jam. It was the last of last summer's jam session, and because it could have been full of glass shards, none could be saved. I am super bummed to have to resort to store bought jam, as there is simply no comparison.
Please observe a moment of silence to honor the jeweled beauty that was my sweet, sweet jam.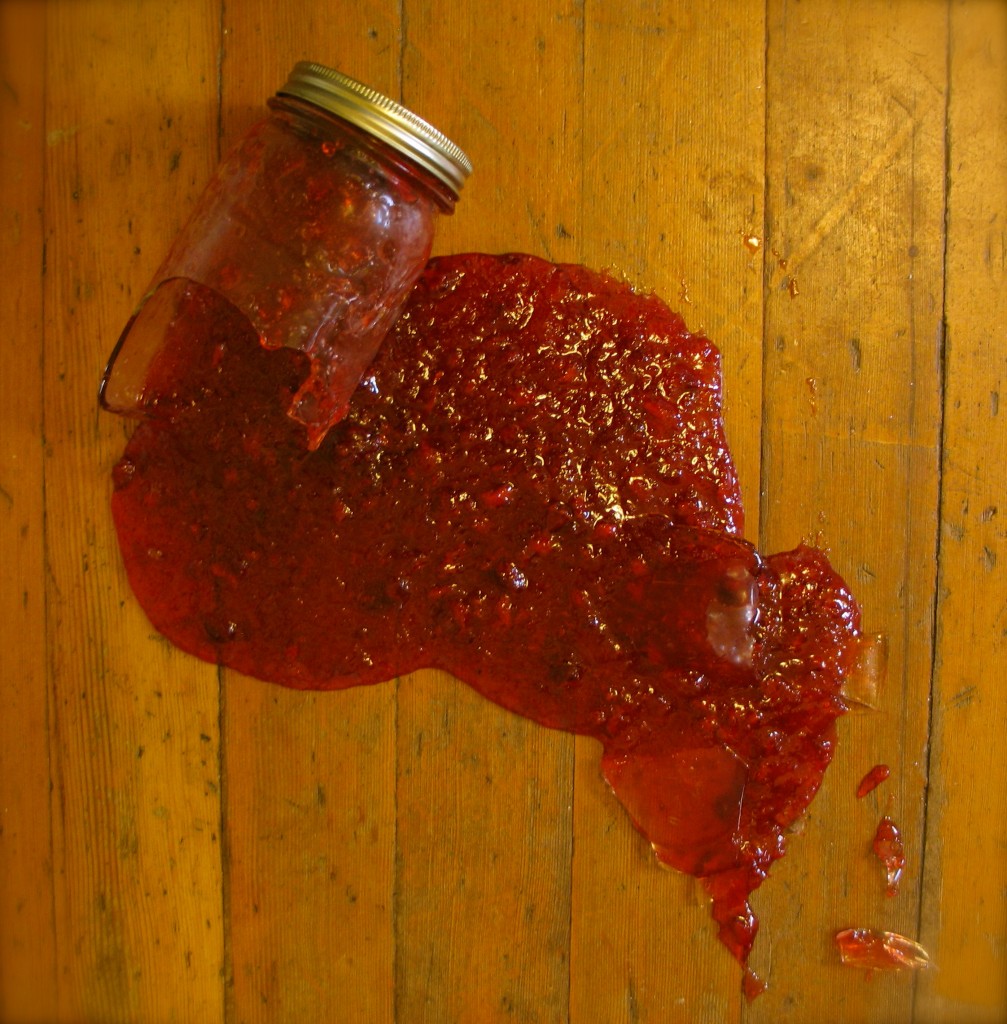 Sniff.
How was your weekend? Was it it chock full of frugal adventures? Please share your stories in the comments section below.
Katy Wolk-Stanley
"Use it up, wear it out, make it do or do without"
Click HERE to follow The Non-Consumer Advocate on Twitter.
Click HERE to join The Non-Consumer Advocate Facebook group.
Click HERE to follow me on Pinterest.