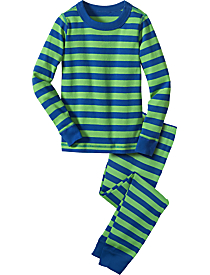 I would like to take this opportunity to thank the lovely folks over at Hanna Andersson for producing such high quality children's pajamas. But at $38 a pop, buying them new was never part of my family's life. However, Hanna Andersson is a local company, so it's super easy to find them at thrift stores.
Like yesterday, when I bought seven pairs of new looking Hanna jammies for 50¢ apiece. And now Portland Craigslist followers will be able to pick them up for $15 apiece. And I will have a chunk of change for a short vacation before school starts back up.
Thank you, Hanna Andersson.
Katy Wolk-Stanley
"Use it up, wear it out, make it do or do without"