Home haircuts have been a staple of frugal family life since broke people started growing hair. I cut my sons' hair until middle-school, when they started wanting specific cuts; and I've been cutting my husband's hair since forever. However, my single foray into cutting my own hair was an unmitigated disaster, and I promised a co-worker that I would never do it again.
I keep my promises.
Luckily, my hairdo over the past few years is to wear it straight and without layers. But it had been at least a year-and-a-half since my last cut and the ends were looking a might bit straggly. I asked my husband to trim the ends, and by his adamant response of "No!" you'd think I'd asked him to perform brain surgery.
So I asked my sixteen-year-old son if he would cut my hair.
He was hesitant at first, but got into the spirit when he realized the devious possibilities.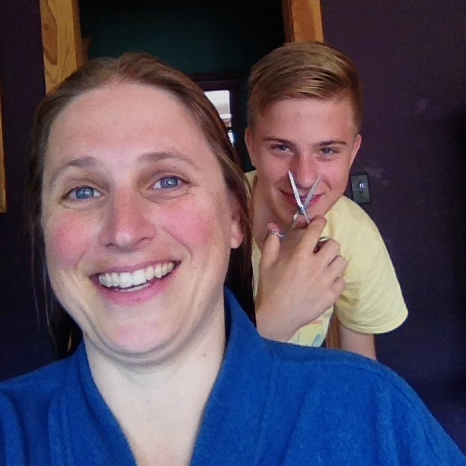 Here he is inspecting my straggly ends: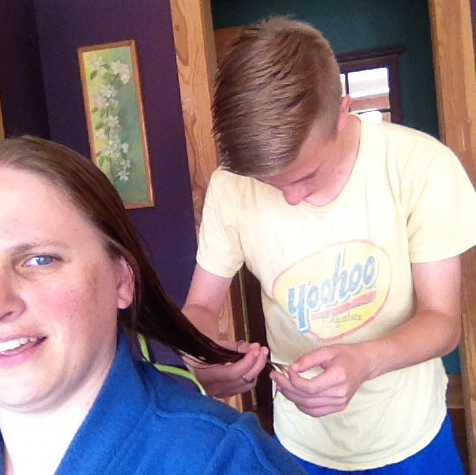 I had him snap iPhone pictures to show me the progress along the way, and I could oversee that the hair was being cut nice and straight.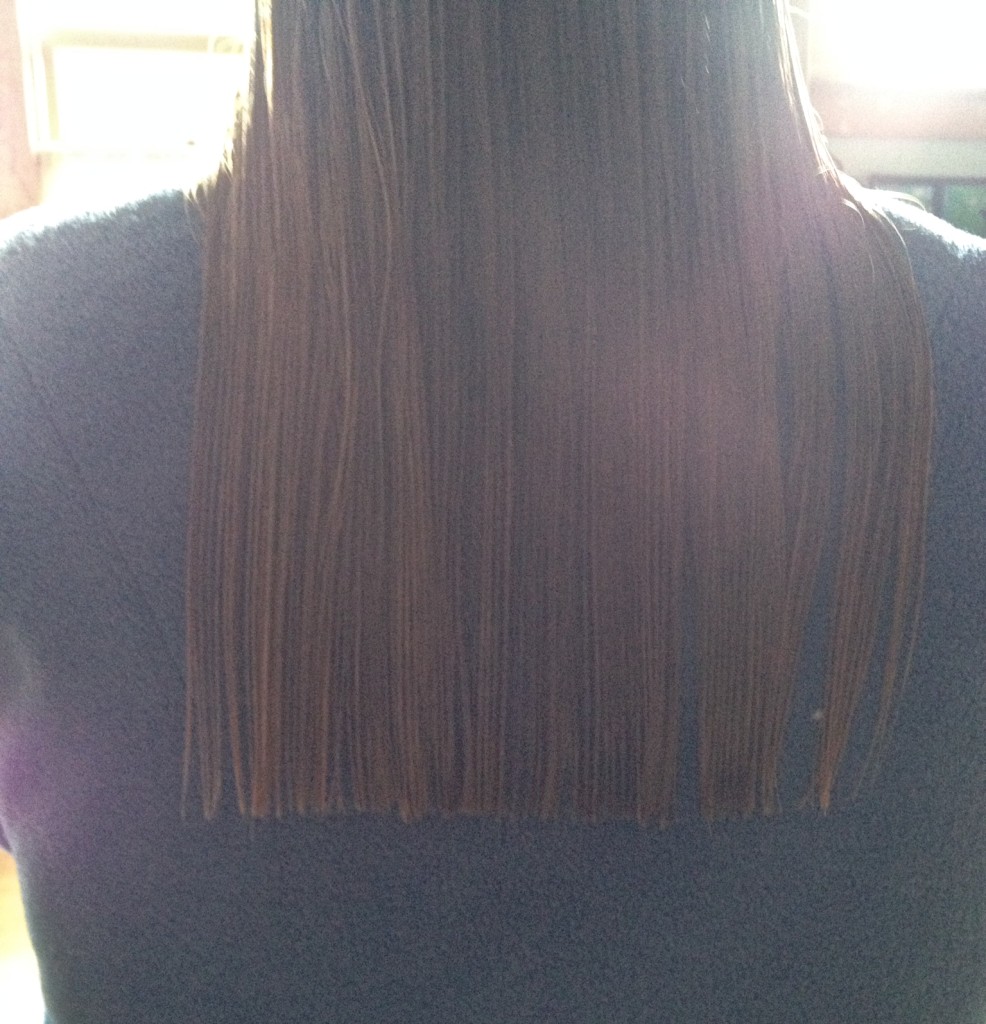 I'd show you a glamorous before-and-after, except that there was nothing too dramatic about the cut. I simply wanted the ends evened out. Certainly not worth driving across town and shelling out $20!
Keeping a low maintenance haircut is a huge money saver for anyone, male or female. And when one's own children can be trained to do the job, all the better!
Does your family practice the art of home hair cuts? Please share your stories in the comments section below.
Katy Wolk-Stanley