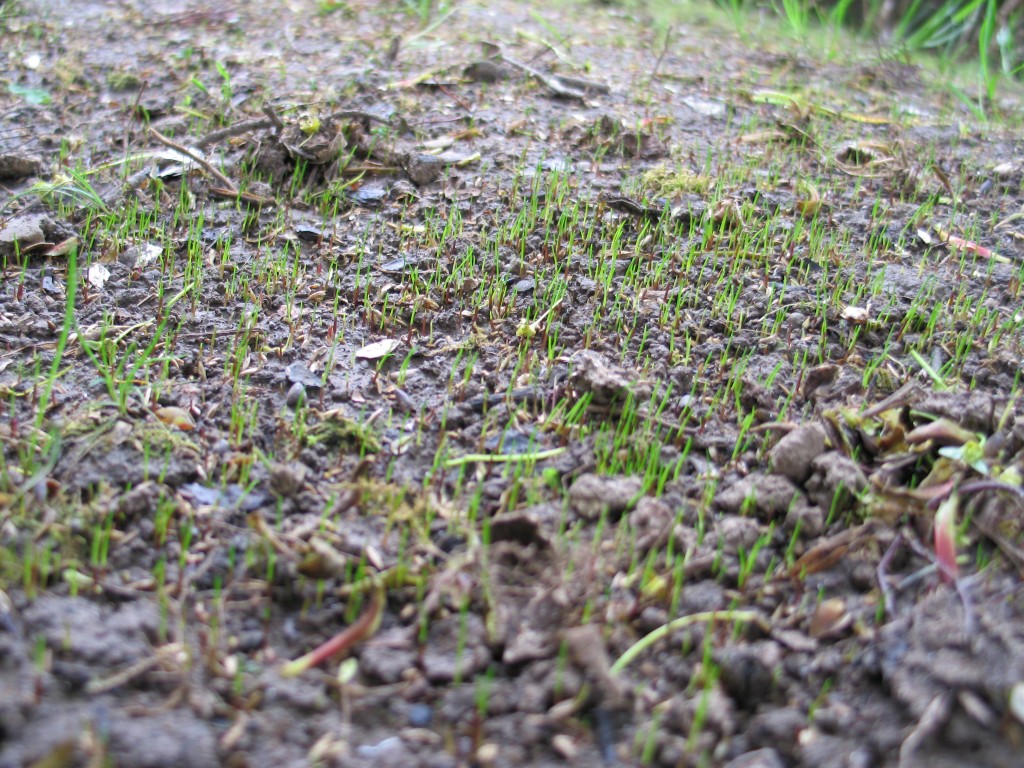 My husband and I just completely reseeded the grass in our deeply shady backyard. Actually, we reseeded it two weeks ago, and until yesterday there was zero sign of any growth. I looked in the morning when I hung my laundry on the clothesline, and I again when I took it down. And guess what? In the hours that it took for my towels to dry, the grass sprouted! Teeny-tiny blades of downy soft grass, but it's there. I guess all it took was a bit of warmth.
There's just something so affirming about planting things. Faith in the future.
I can now picture the summer we'll have enjoying our beautiful backyard.
Ahh . . . .
Katy Wolk-Stanley
"Use it up, wear it out, make it do or do without"