It's time again to roll out the garbage picked red carpet for the fabulous, glamorous and downright fantabulous Boo-Hiss Awards. So book your stylist and draw up a vial of botulism, because the day you've been waiting for is finally here.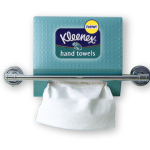 The first Boo-Hiss Award goes to Kleenex, who recently unrolled disposable hand towels designed to replace the germy hand towel in your bathroom. Didn't know that your hand towel, which can be used and reused hundreds of times was dangerous to your family? Well, Kleenex did:
"The CDC guidelines for hand washing recommends hand drying with a single-use towel. Families have not had a practical alternative to traditional cloth hand towels in their home bathrooms… until now."
I was unable to find the fiber content of the Kleenex hand towels, although all their other paper products boast of their 100% virgin fiber content. Yup, no sluttiness in the Kleenex family of paper products!
So Boo-Hiss to you, Kleenex. For replacing a reusable product with a disposable one, and for trying to scare us into buying your product.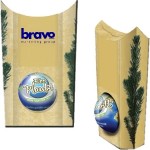 The second Boo-Hiss Award goes to the Eco Plant-It Grow Kit, which is a teeny tiny spruce tree inside of a plastic ball. Yes, it is a ball made from 100% recycled plastic, but it is plastic nonetheless. Plastic, which has a depressingly low recycling rate. Plastic, which essentially lasts forever. Plastic, which is made from petrochemicals that are harmful in ways we haven't even found out about yet. Plastic.
I spied this primo example of greenwashing at the Fred Meyer next to house the other day and it caught my eye because "eco" and "plastic" aren't exactly match made in heaven. Peanut butter and Jelly, yes. Has-been celebrities and reality TV, yes. Even eco-geeks and backyard chickens, you betcha'!  But "Eco" and "Plastic?" Puh-leez!
Eco Plant-It Grow Kit, you are greenwashing at its worst. Boo-Hiss!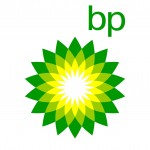 The last Boo-Hiss Award goes to BP, a.k.a. British Petroleum, for spilling millions of gallons of oil into the Gulf of Mexico.
As a mother, what else can I say besides you need to clean up your spills, but it's better to have not spilled in the first place. Boo-Hiss on you, BP!
Do you have any products to nominate for a Boo-Hiss Award? Please do share in the comments section below.
Katy Wolk-Stanley
"Use it up, wear it out, make it do or do without"