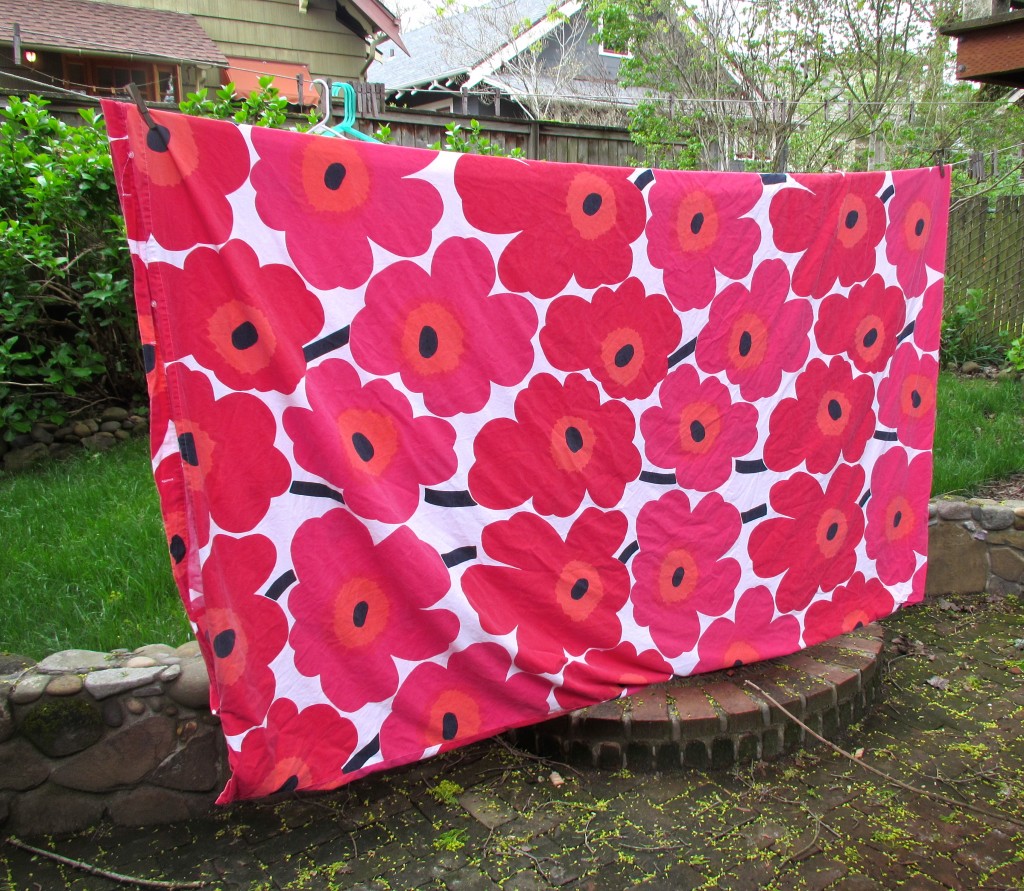 Today I am . . . 
Still in my pajamas.
Hanging my thrifted Marimekko duvet cover on the clothesline in an attempt to air out the Goodwill disinfectant smell. (I've washed it twice so far!)
Enjoying that a new Mad Men character is played by James "Jimmy" Wolk. (No relation, but it's an uncommon name all the same.)
Exhausted from working yesterday, and wondering what it would be like to have a job that's not physically demanding. (The answer is "probably boring.")
Mentally exploring blog posts about couponing and why I always reinvent the wheel.
Feeling guilty about unredeemed personalized coupon gifts I've given my mother over the past few years.
Pleased with the $260 I made from re-sellling Goodwill finds last week.
Reading library books ("Flea Market Style" and "The Lost Art of Mixing") and listening to a library audio book  ("Gone Girl.")
Needing another caffeinated beverage to brave the day.
Now you. What have you been doing?
Katy Wolk-Stanley