I posted the other day about the dozen amazing free piles that caught my eye while meandering through a nearby neighborhood. I could have easily filled the back of my Prius, but I was judicious and deliberate with my shopping choices.
Don't want to be featured on Hoarders. No siree-bob!
Remember this tidy pile of bamboo stakes?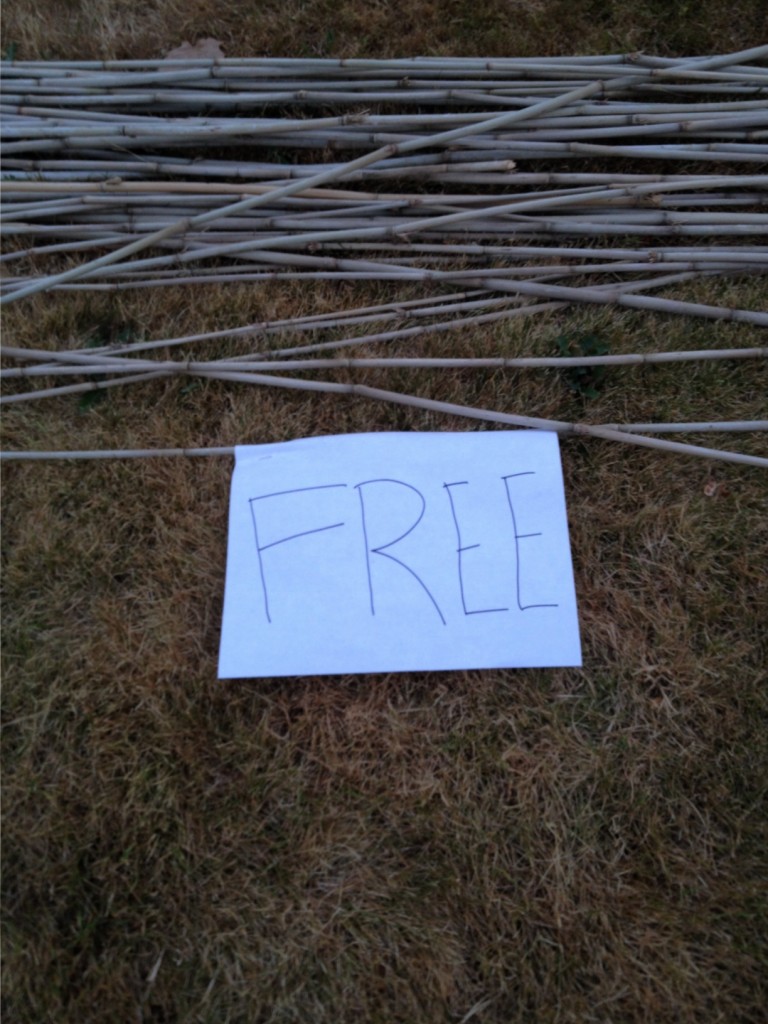 I took three, which I used to stake up my apparently bionic tomato plant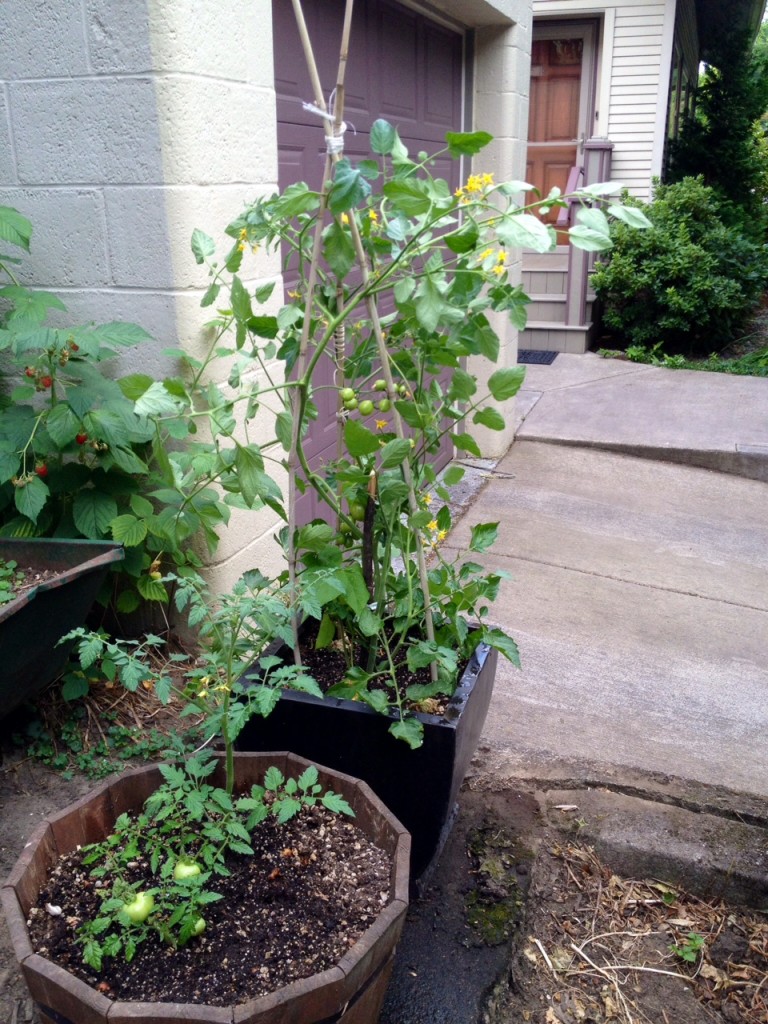 And these framed pictures on this enormous stuffed chair?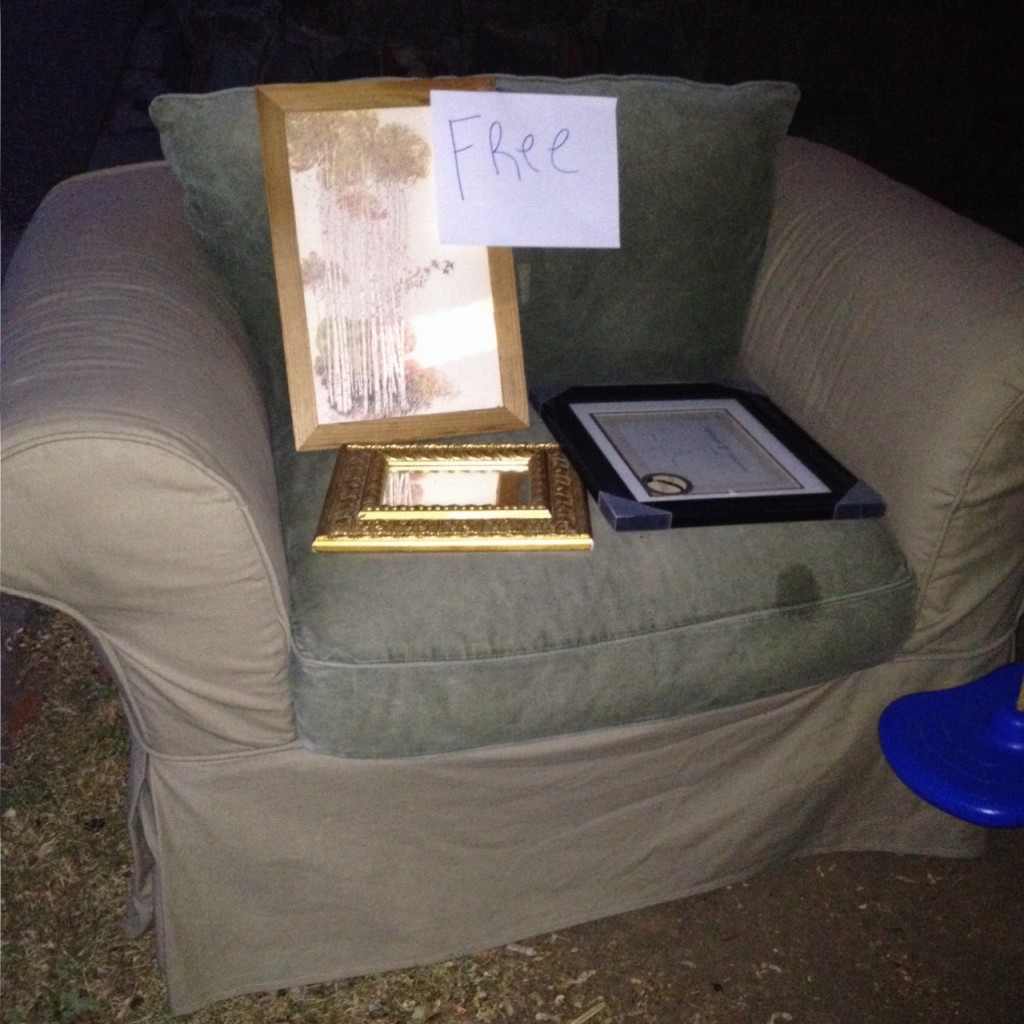 I walked them to the consignment shop, and was handed $7.20 in cash. Ka-ching!
This large pile had a set of sheets and an Ikea duvet cover: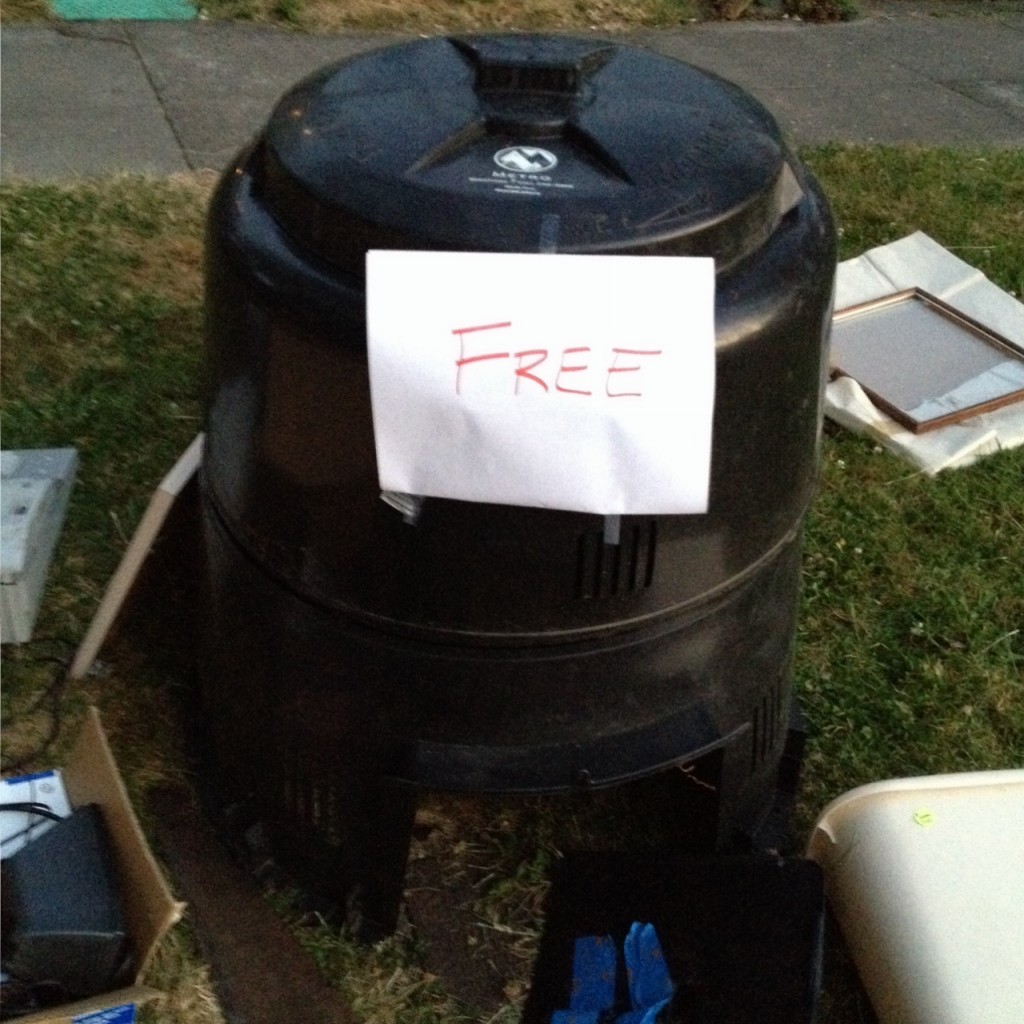 I washed them all up and am keeping the sheets, but will try and sell the duvet cover.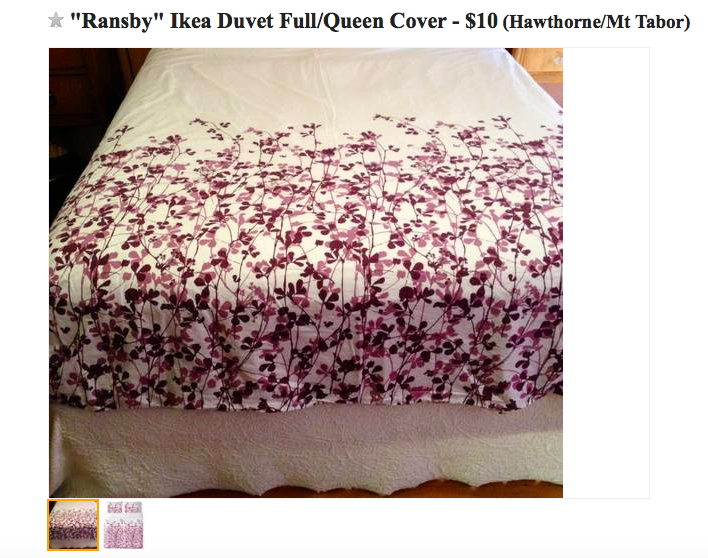 I didn't take the composter, as we only do curbside composting after an awful rat infestation a few years ago. Shudder . . .
A number of people commented on how they would have taken this wooden ironing board, and I have to admit that I was tempted. However, I tried to picture where it would go or what I would do with it and I came up with a blank. I considered taking it for resale, but thought it might be too niche an item to attract a buyer. I think I was wrong to have left it. Also, I should have taken the lamp, which would have been an easy sell at the consignment shop.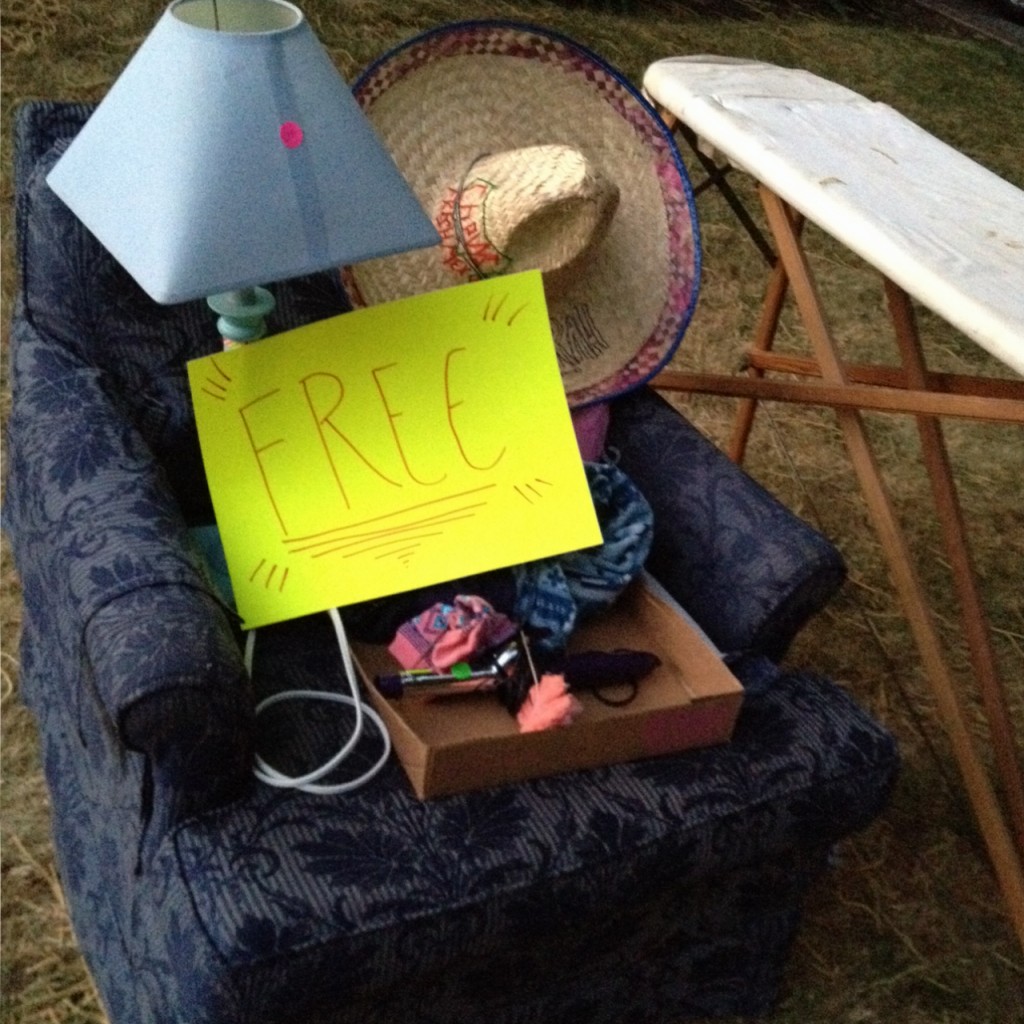 From the various other piles I took two T-shirts, one new-in-box toilet paper holder, two pairs of girls shoes, a stack of children' activity sets, a couple of kitchen sink drains to replace my broken ones and a computer keyboard.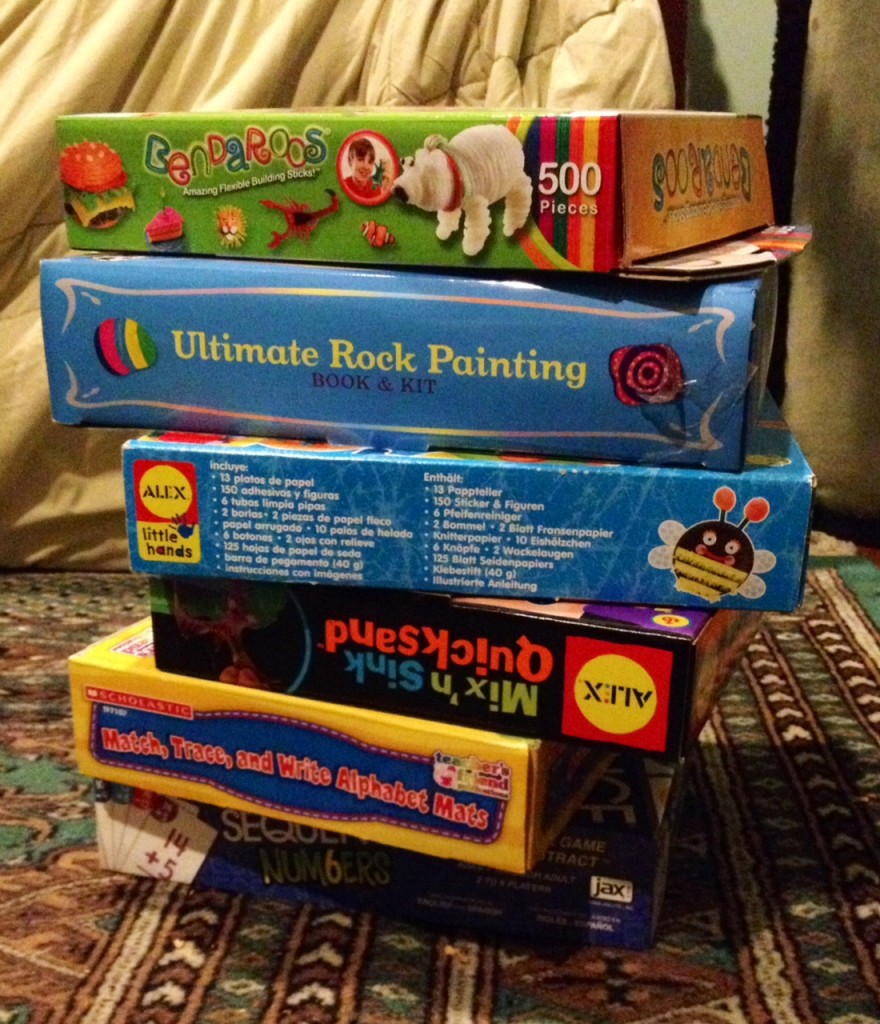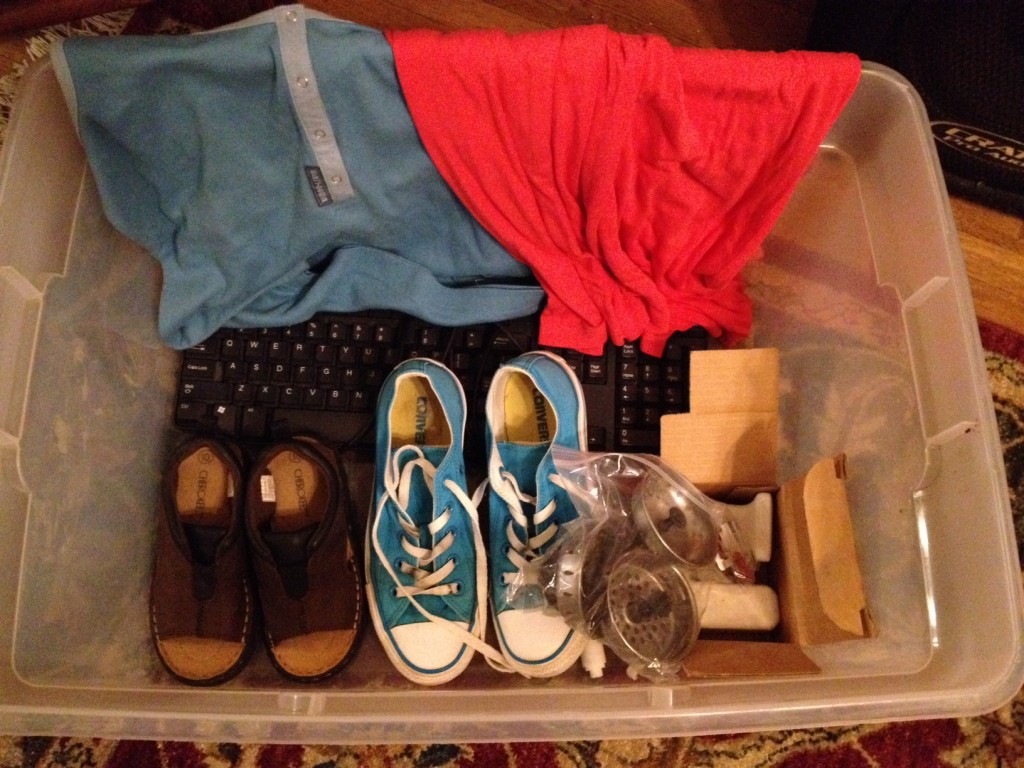 I do regret that I wasn't driving the minivan, as this twin bed had a brand new looking mattress and boxspring, and would have been an easy sale on Craigslist.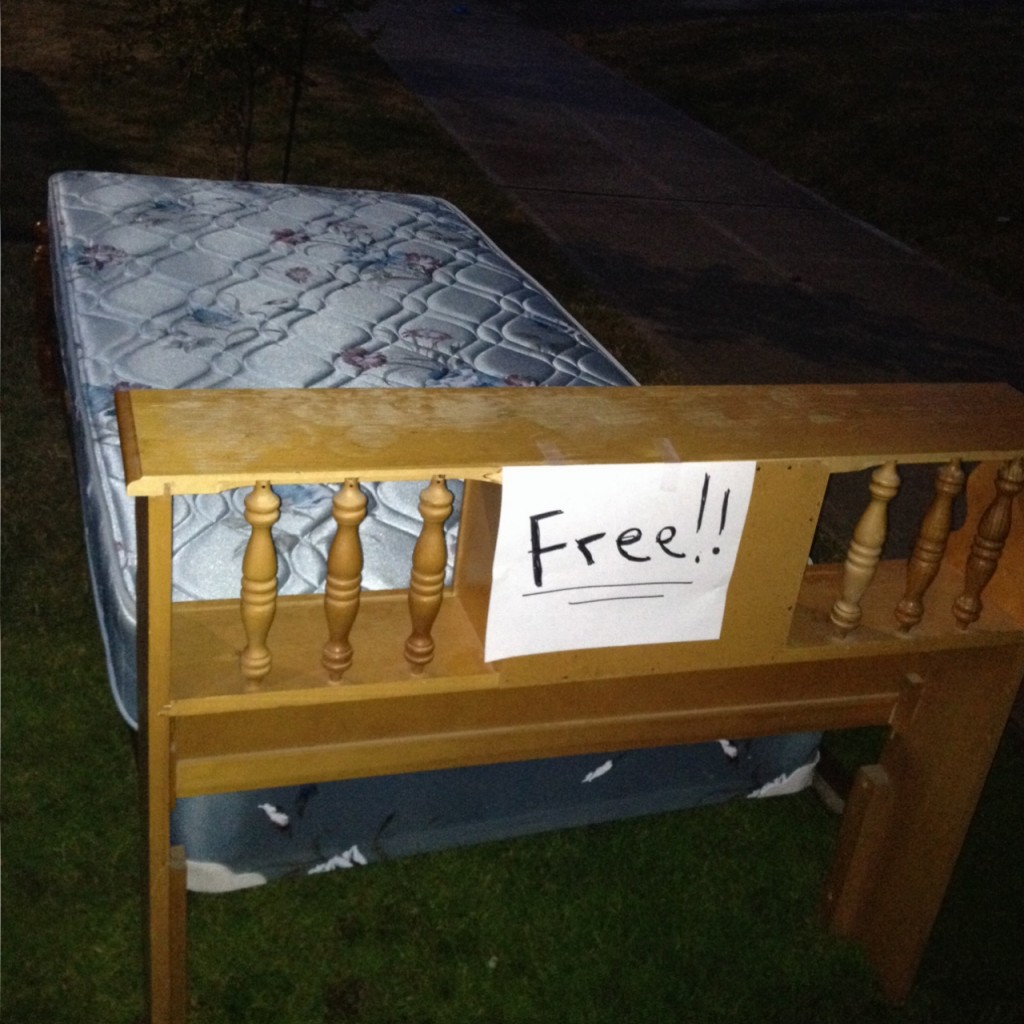 I'll take the kid stuff to the children's consignment shop when I'm next in the neighborhood, and the T-shirts will try their luck at Buffalo Exchange so my son can get some store credit.
In all, a very successful shopping excursion. No money was spent, some money will be made, and I added a few practical items to my home. People's unwanted goods found new homes and my tomatoes now have a semblance of order.
Why on earth would I ever go to the mall?!*
Katy Wolk-Stanley
"Use it up, wear it out, make it do or do without."
Click 
HERE
 to follow The Non-Consumer Advocate on 
Twitter
.
Click 
HERE
 to follow The Non-Consumer Advocate on 
Instagram.
Click 
HERE
 to join The Non-Consumer Advocate 
Facebook
 group.
Click 
HERE
 to follow The Non-Consumer Advocate on 
Pinterest.
*See's Chocolate