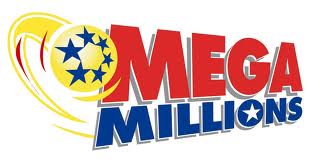 I am not a lottery game player. Sure, I've bought a few scratch-off tickets through the years, but I've never bought the type where you have to choose numbers. But I do have to say that I was sorely tempted last week to pick up a ticket or two. Because it  sure would be awesome to have an extra 656 million dollars floating around my checking account.
I started to think about what I would do if I had that kind of money, and here's what I came up with:
I would hire a professional contractor to finish all the projects in my 98-year-old house. And I would also pay off my mortgage.
I would stop worrying about how my kids will afford college.
I would give a hefty endowment to Portland Public Schools so they can stop cutting essential services. Heck, might even do it for the entire state of Oregon!
After that, I'm not really sure what I would do. I would probably keep my job, as a nursing license dies on the vine if you don't work a certain number of hours. I'd still shop at Goodwill, although I'd probably feel guilty about it.
I then asked my husband what he would do if he won the Mega Millions Jackpot, and here was his answer:
"I would build my own soccer field."
Umm . . . okay. Apparently, it would have a couple different fields and be real grass. What can I say? The man's passion is soccer!
My step-father said he would give a million dollars to each of his close family members, (Yay for me, as he has no kids of his own!)
My 16-year-old son answered that he would "Buy 1000 cats." (Because you know, there's currently no such thing as a straight answer.)
How about you, what would you do if you won $656,000,000? Please share your answers in the comments section below.
Katy Wolk-Stanley
"Use it up, wear it out, make it do or do without"
Click HERE to follow The Non-Consumer Advocate on Twitter.
Click HERE to join The Non-Consumer Advocate Facebook group.
Click HERE to follow The Non-Consumer Advocate on Pinterest.