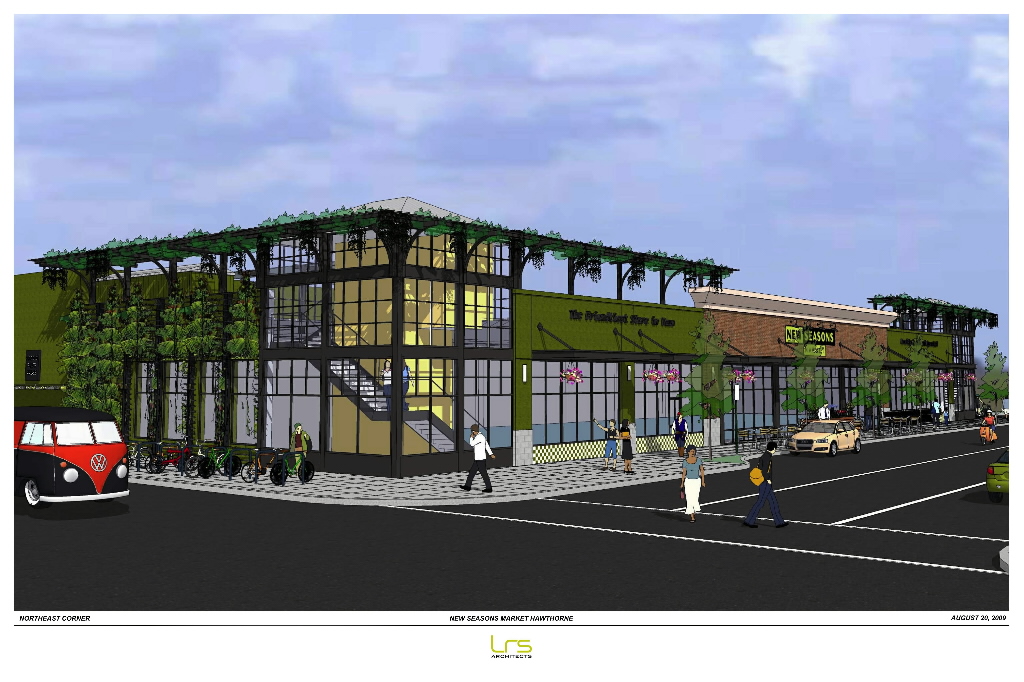 There is a locally owned grocery store chain in the Portland area called New Seasons Markets. They are bright, beautiful and full of the kind of customers whose locavore/green living street cred make both Al Gore and Michael Pollan fall to their knees and weep. They provide full health care for their employees, as well as a living wage. (Someone once left a New Seasons pay stub at one of my mother's guest cottages, and the hourly wage was an amount I never made until I started work as a BSN nurse.) Their produce is organic and locally produced whenever possible and their cheese counter rivals that of Zabars.
In other words, it's everything a grocery store should be.
And guess what? A New Seasons Market just opened a block and a half from my house!
And guess what else? New Seasons Market's prices would at least triple my grocery expenditures.
Which is why I still do the majority of my grocery shopping at Safeway, where their $10 off $50 coupons, (once a month, but frequent enough to keep me in pantry staples) make it possible to achieve my financial goals without having to go from working part-time to full-time.
Here's what I bought at Safeway yesterday:
Four 5-pound bags of unbleached Gold Medal flour
One box of Red Rose tea bags
One bag of pretzels
One jug of pancake syrup
Six boxes of pasta
One gallon of vinegar (To make spray cleaner)
Two cans of refried beans
One can of El Pato brand salsa
One half gallon of whole milk (for coffee)
One quart of egg nog
Three cans of concentrated orange juice
One large bag of string cheese
One large packet of chicken breasts
A quarter pound of rock shrimp
Two pomegranates
Four pounds of pears
One head of lettuce
Ten pounds of potatoes
A pound-and-a-half of deli ham
The grand total was $54.96, and I filled six grocery bags, (reusable of course!)
I later walked over to the New Seasons Market to pick up a loaf of ciabatta bread and noticed that the woman in front of me paid approximately the same amount for a single bag of groceries! Granted, I didn't actually see what she had bought, but the dramatic difference widened my eyes and confirmed my suspicions.
I will do some shopping at New Seasons, as their hormone-free locally raised milk is $2.29 a gallon and their cage-free eggs are $1.99 per dozen. I just bought sale organic fuji apples for 99¢ a pound and will surely buy a number of last minute dinner ingredients.
But the six vs. one bag of groceries dilemma is dramatic enough to keep me from choosing ethics over my wallet. I am probably a month away from paying off all our consumer debt, (stupid money-pit of a house!) and it is only because I make these frugal choices that favor financial stability over shopping with the beautiful people.
Do you struggle with the ethics vs. wallet dilemma in your own life? Please share your thoughts in the comments section below.
Katy Wolk-Stanley
"Use it up, wear it out, make it do or do without"
Note: This week's Monday Giveaway will be on Tuesday, as I actually have nothing at the moment to "give away."