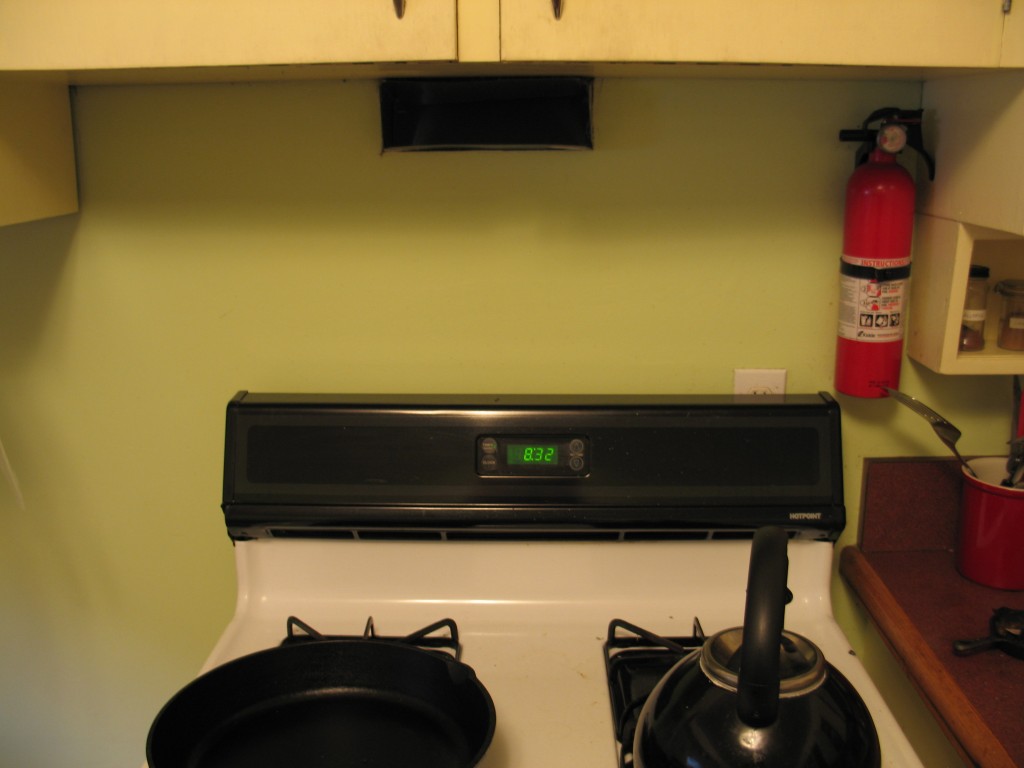 90% of a project is always doable, it's the last 10% that will menace you for years to come. Perhaps there's a part you don't know how to complete, or maybe there's simply a supply you don't have. Either way, it's easy to leave projects unfinished and yes, 90% completed.
I'm normally not a proponent of feng shui, (I'm too cynical to believe in the power of magical thinking) but there's something to be said about having places in one's home that unconsciously make you feel bad.
It takes energy to mask the thoughts of "Crap, I need to deal with that" every time you pass by an unfinished project. This is why I am loving my current focus on finishing up household projects.
So far I have:
Touched up the paint on the kitchen cupboards, which was badly chipping.
Painted the trim at the top of the stairs. My husband had primed some of it, and then stopped for some reason.
Took down the leaded glass doors of our built-in buffet and then scraped/scrubbed off the paint from the glass. And I even put them back up again!
Finally installed the drawer pulls on the built-in's drawers. I bought these on eBay, oh . . . around ten years ago.
Refinished my bedside table.
Repainted one of the walls in the living room. The couch used to back up to this particular wall, and as result, it was horribly grubby. (Adorable, yet filthy hands do not improve one's paint finish.)
None of these projects are anything that anyone else would notice as improved, but to me they are a huge release from feeling crappy about the myriad of 90% spaces in my home.
No longer will I walk through my living room and have thoughts about the filthy wall, and when I cook I no longer will be staring at a hole in the wall. And perhaps, maybe perhaps I can convert that 10% of annoyed mental energy into something positive, like ushering in world peace or setting fire to the piles of paperwork that plague my dining room.
Hey, I never said I was perfect.
Katy Wolk-Stanley
"Use it up, wear it out, make it do or do without"
Click HERE to follow The Non-Consumer Advocate on Twitter.
Click HERE to join The Non-Consumer Advocate Facebook group.