I hate paying money to fix problems. I rarely, if ever throw money at a problem, instead I try to figure out a solution from what I already own or can get for free. (Hello . . . my mother's basement!)
I have a hedge-row of arborvitae in my backyard that we planted back in the day when our neighbor kept abused pit bulls behind his house. (There are regulations about how high a fence you can build, but zero regulations about how high a hedge can grow. So yes, we planted arborvitae, much closer than was recommended.) These tall thin evergreen tress have shot up to 15-20 feet, but a few of the branches were drooping down from being weighed down with snow. I've tied them to the fence with yarn in years past, but that trick only lasted a year or so, so I decided to make use of some zip-ties we already owned.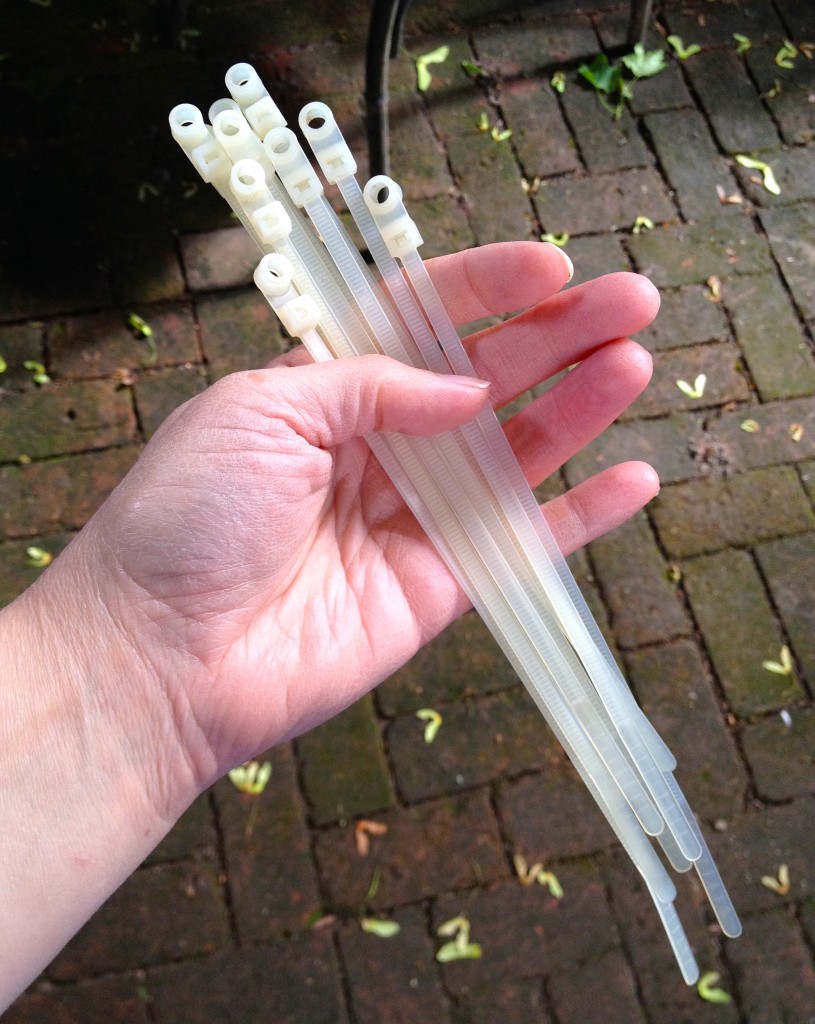 Look at the drooped down branches: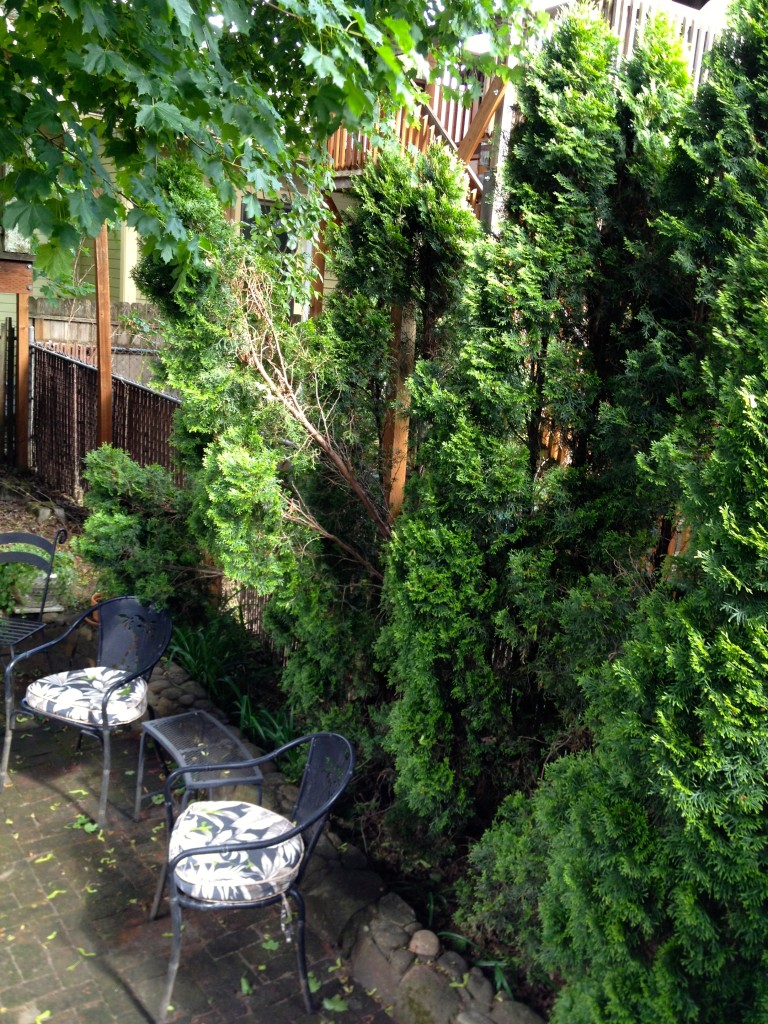 Enter a chain or two made from zip-ties: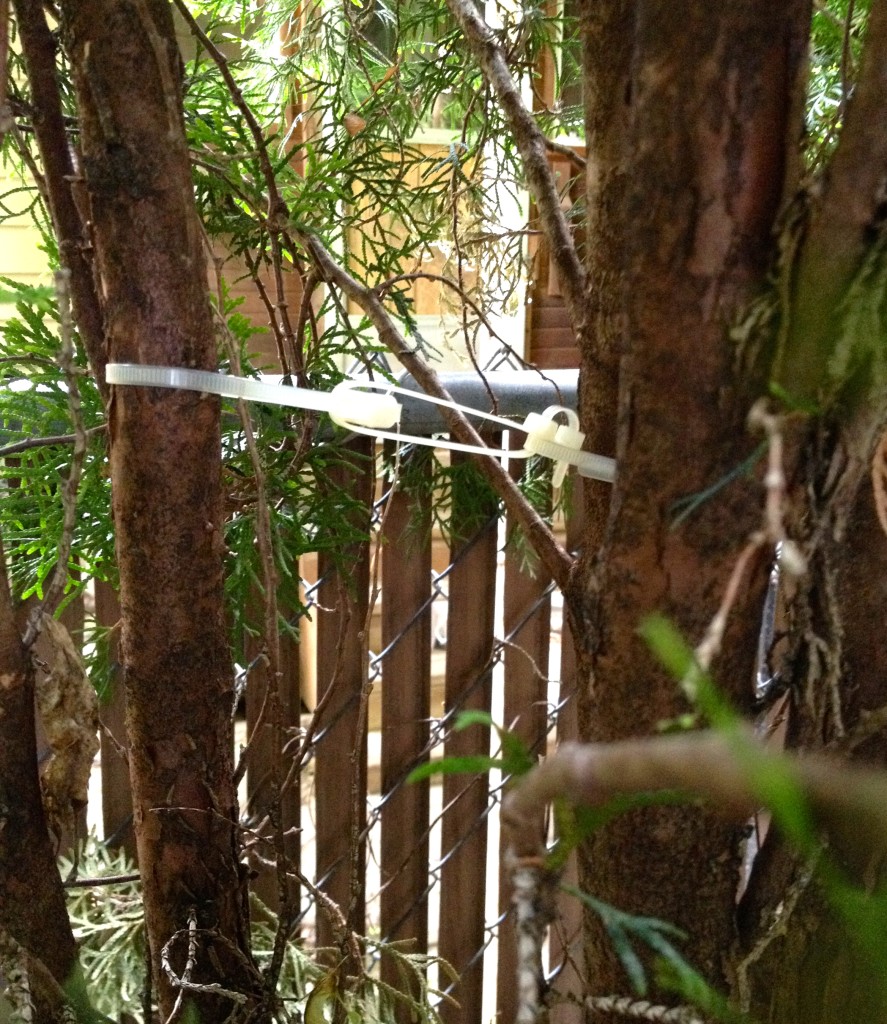 And now the hedge is nice and vertical again: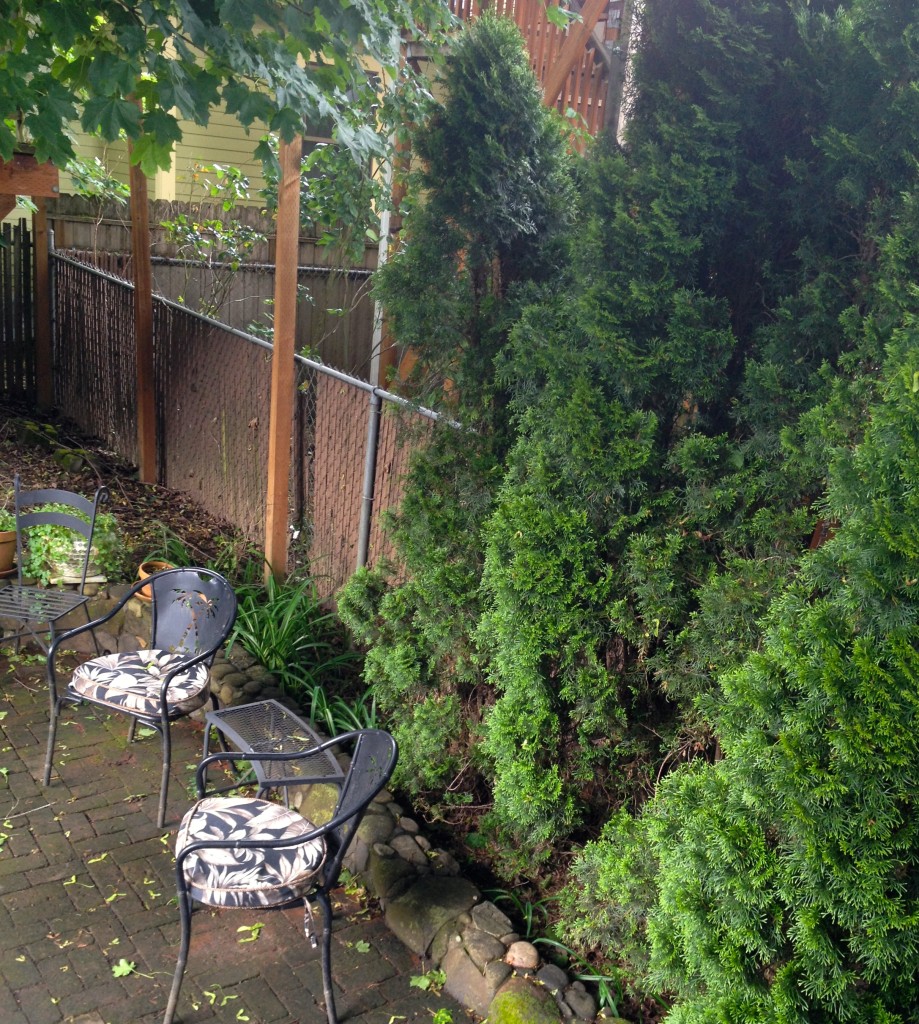 And the cost of this landscaping project? Zero-point-zero dollars since I already owned the zip-ties. The cheapest and most important component to any project will always be your own ingenuity.
And those pit bulls? Thankfully long gone.
Katy Wolk-Stanley