Remember the thrifted and vintage light cover over my kitchen sink?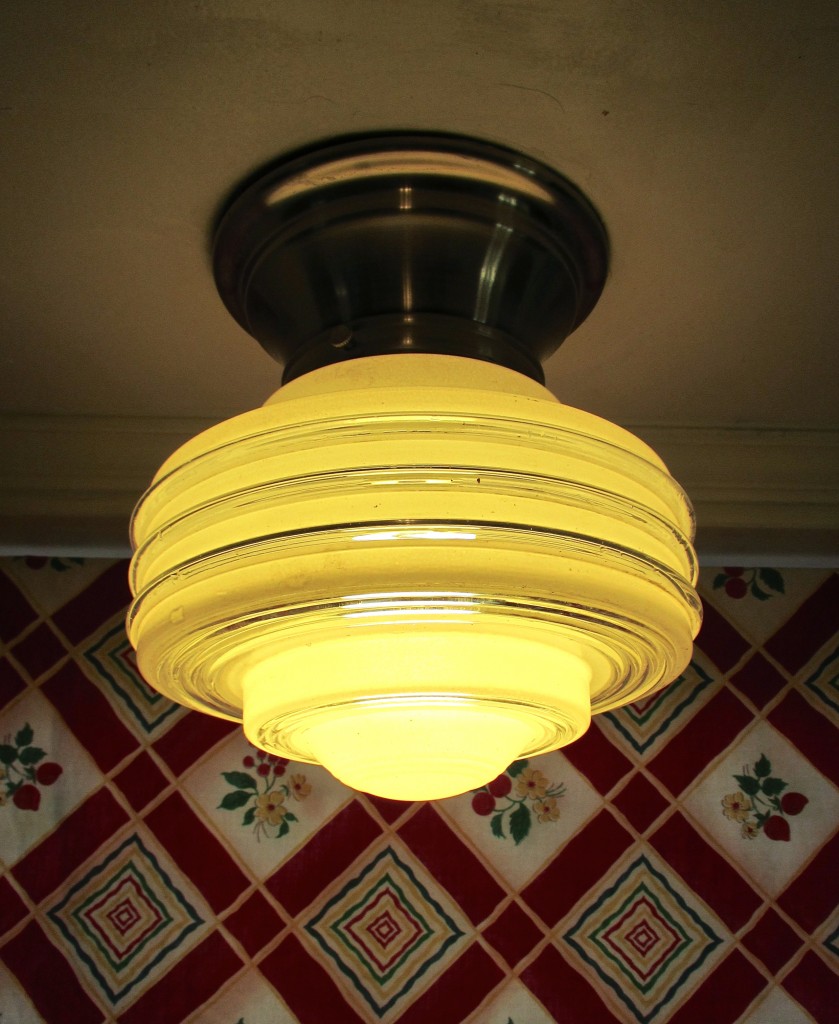 I accidentally smashed it with a mop handle a few months ago, which meant the look above the sink transformed into that super classy aesthetic of "bare bulb." I kept an eye out for a replacement one for awhile and finally picked one up at yes, you guessed it . . . Goodwill.
It's not as groovy as its predecessor, but the price was right. (Plus I think it was the half-off color tag.)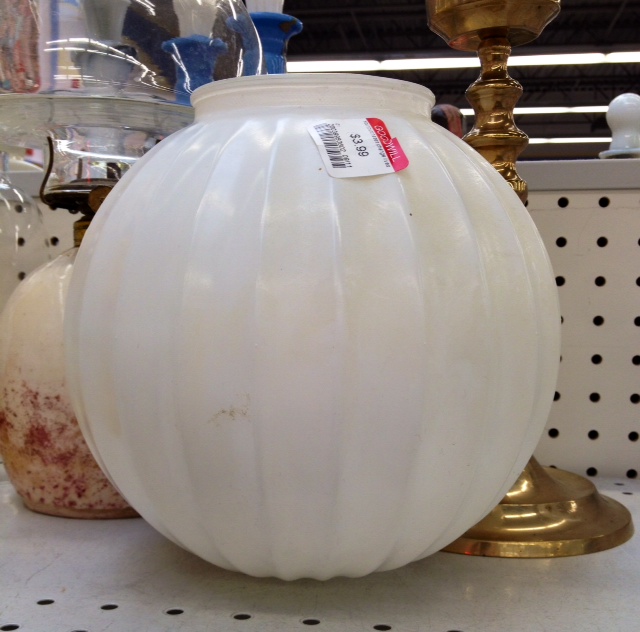 Sure it's a little dated, but isn't dated just a synonym for vintage? I like it and it's growing on me. Plus, Rejuvenation Lighting sell almost the exact same shade for $200, which I find pretty funny.
So my fancy (ha!) kitchen no longer boasts that bare-bulb look, and I can go back to important matters such as dumpster diving and drafting senatorial bills.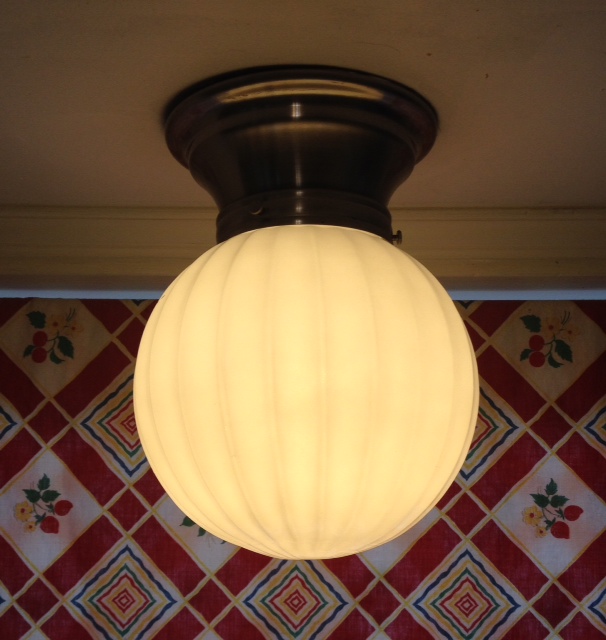 One of things that I love about hardly paying for most everything in my house is that it's not too upsetting is something gets broken or is otherwise ruined. If the shade had set me back $200 I probably would have cried, but since I knew I'd only spent $3.99, my main emotion was relief that no one was hurt. Plus I knew that it could be replaced for just a couple of bucks.
Non-consumerism rocks! Having an out of control mopping method? Not so much.
Katy Wolk-Stanley
"Use it up, wear it out, make it do or do without."
Click HERE to follow The Non-Consumer Advocate on Twitter.
Click HERE to follow The Non-Consumer Advocate on Instagram.
Click HERE to join The Non-Consumer Advocate Facebook group.
Click HERE to follow The Non-Consumer Advocate on Pinterest.