I love to tinker with my 1914 house. Rearranging furniture, the occasional DIY project and of course, finding decor items at my local Goodwill thrift shops.
I have switched out the light above my kitchen sink a few times since buying the house in 1996, and recently had even tried to paint thin strips around the latest thrifted globe to mimic the look of Schoolhouse Electric lighting.
It looked awful. Luckily it was just paint and I had plans to scrape it off at some point.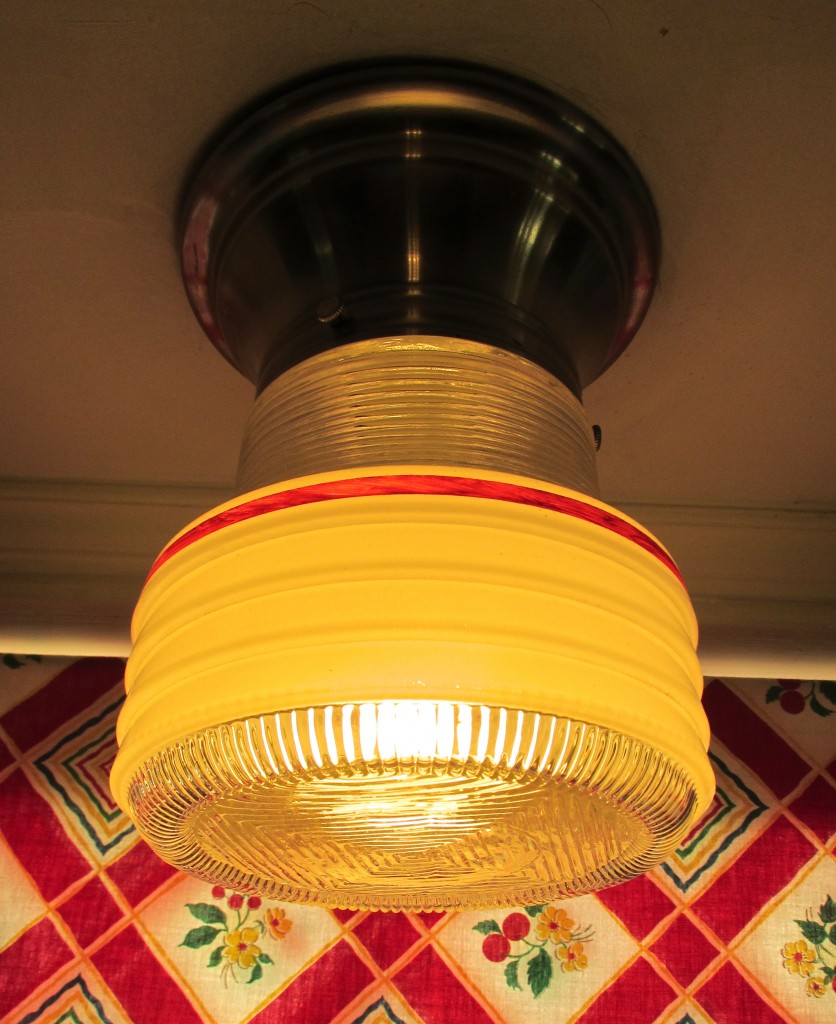 But then I came across a new glass shade at, you guessed it, Goodwill (I really am predictable) that was everything my heart has ever yearned for. (Okay, perhaps I'm exaggerating teeny bit, but c'mon it was only $3.99!)
Yes, it was dusty and even included a few air dried incects, and I would rather spend ten minutes cleaning something up rather than hours at work earning the $55 required to buy a similar shade at Rejuvenation.
Plus mine is gen-oo-ine vintage.
Very hip.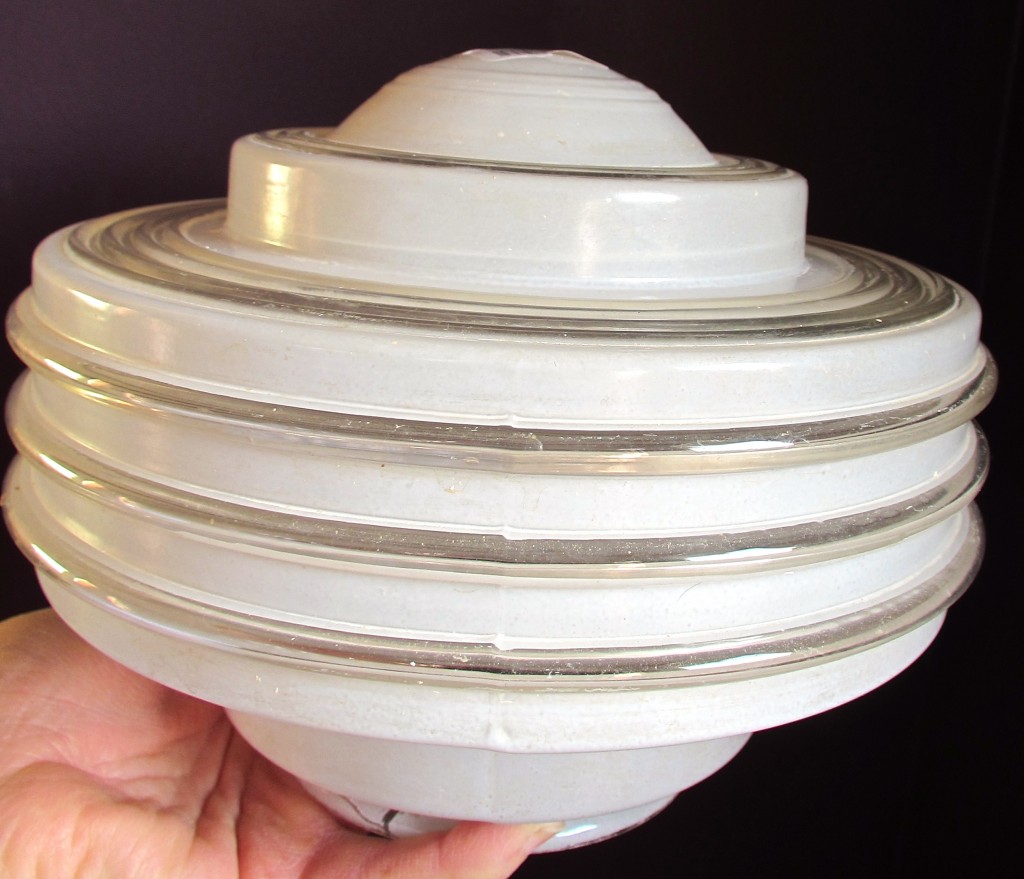 And since I still had my $20 Goodwill gift card from Christmas, no money left my wallet anyway!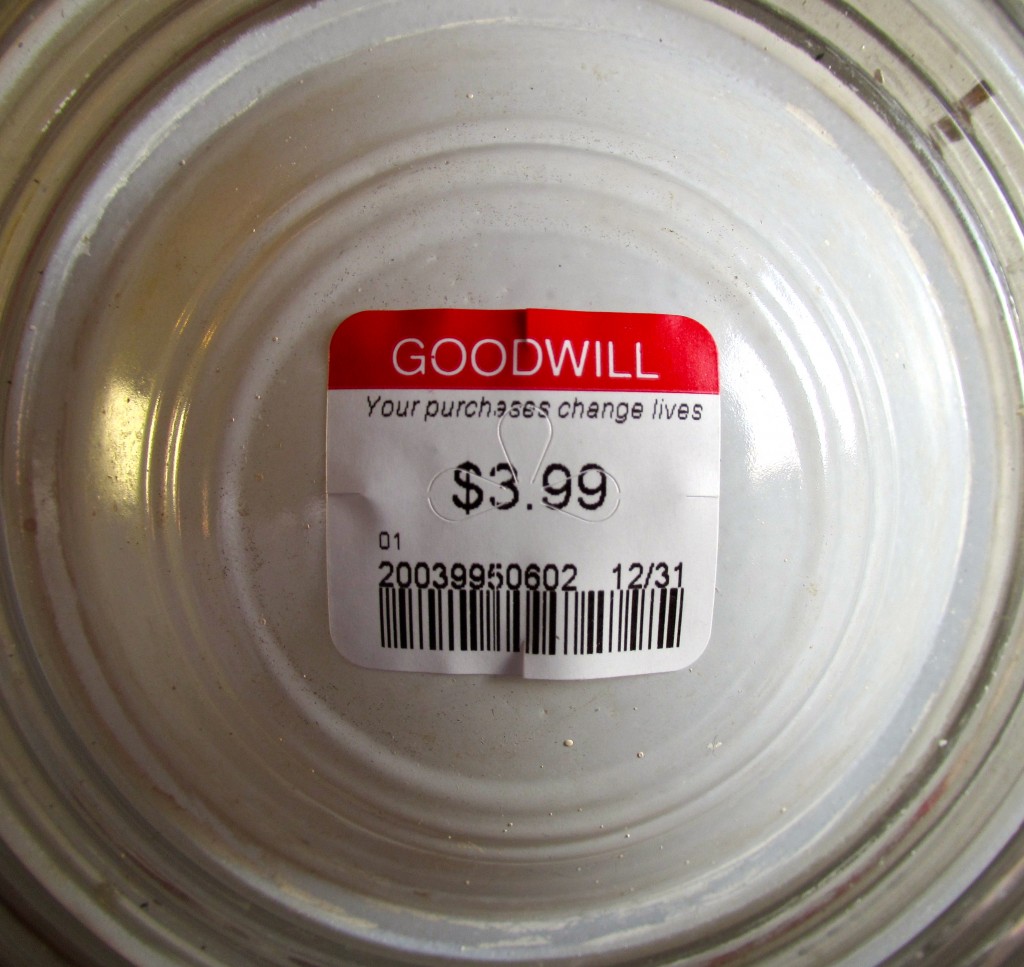 I really like how the light looks coming through the unpainted stripes, almost metallic. I'm not sure of the age of my new shade, but it gives me a mid-century feel from the era when the future was all about rocket ships and flying cars. (And if it's from the decidedly shag-carpet-y 1970's, then I can live with that as well.)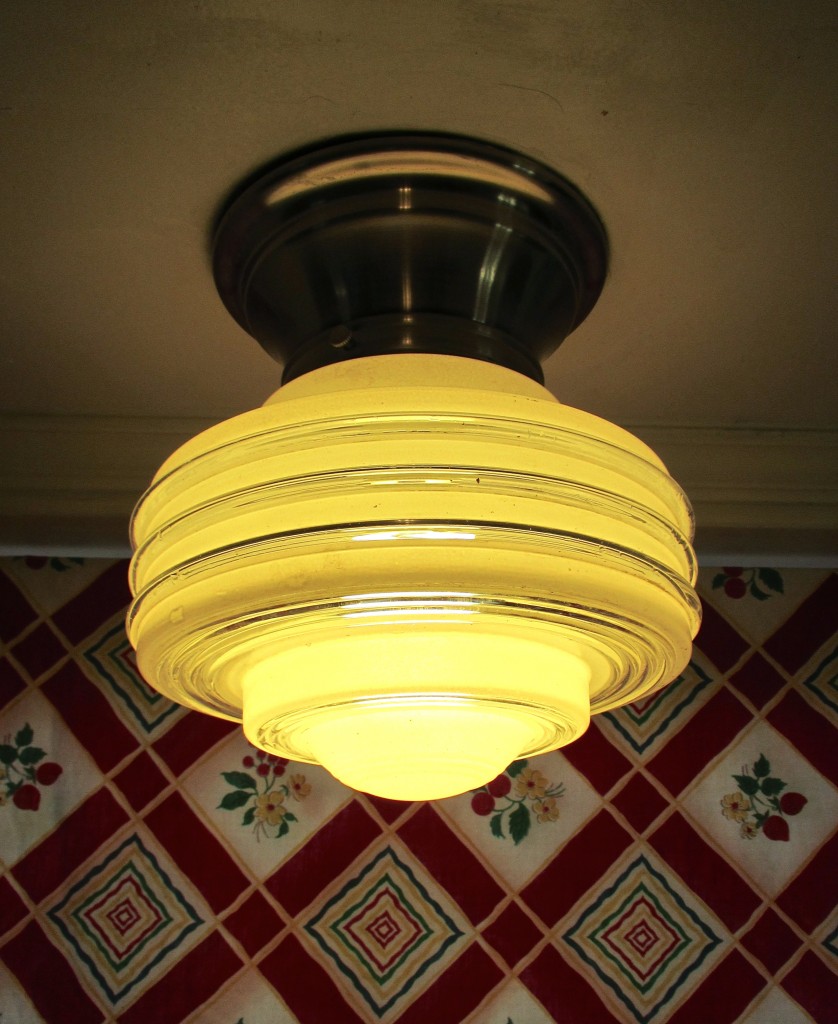 And the old shade? I'll take it to Hippo Hardware for credit, and hopefully can make a trade for the soap dish tile to replace the one that fell from the shower wall.
Update: Hippo Hardware give me $10 credit for the old glass shade, which paid for half of the new-to-me soap dish tile. Yay!
After I scrape off that dreadful red stripe, of course.
Katy Wolk-Stanley