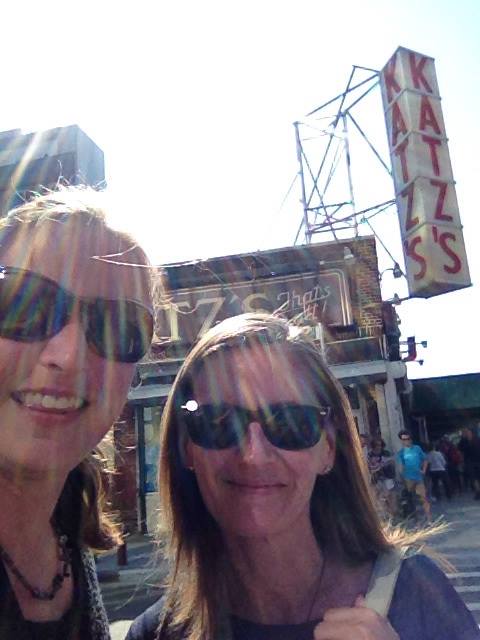 Sorry to have left the blog dormant the past two days. I try not to let that happen too often, but daily life gets in the way and there's simply no way I'm going to sit down at the computer to blog when I see my sister working to put a meal on the table and then work to get it cleaned up afterwards.
Can't be that type of houseguest.
Here's what you've missed:
I used my friend Jeff's corporate pass to attend The Whitney Museum with my old pal Pam.
I found $25 on the ground yesterday. I also found two pennies and a quarter as the day went on.
Pam and I then walked down to Avenue C in the East Village to eat at a wonderful (and frugal) Puerto Rican restaurant.
My 17-year-old-son and his 10-year-old cousin have been going to the beach every day to catch hermit crabs, which they then incorporate into elaborate sunken sand castles.
My sister and I have been readying for tomorrow's garage sale, although I admit that I haven't been as helpful as I could be. (Sleeping on an inflatable mattress is exactly as restful as one would think.)
Today we hit up The Tenement Museum, where we'll do a "Hard Times" tour which includes an extra discussion. (My idea of hot times in the city!)
Thanks for your patience with my spotty blogging schedule. As I tell my kids, "I'm doing my best, but sometimes my best is less than perfect."
Katy Wolk-Stanley
"Use it up, wear it out, make it do or do without."
Click HERE to follow The Non-Consumer Advocate on Twitter.
Click HERE to follow The Non-Consumer Advocate on Instagram.
Click HERE to join The Non-Consumer Advocate Facebook group.
Click HERE to follow The Non-Consumer Advocate on Pinterest.