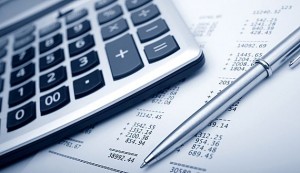 I have a confession to make. I consider myself to be a financially responsible person. I rarely make impulse purchases, I pay pennies on the dollar for almost all our household belongings and I'm the master of making dinner at home almost as special as restaurant meals.
But I don't budget.
I have never felt the need to set financial limits on my family's spending because we do just fine. But do we really? We aren't debt free, which bothers me more than I'd care to admit. We are getting this paid down pretty fast, but I do feel that a set budget would probably turbo power our goal of debt free living.
So this is my new year's resolution:
Set a budget and stick to it. Period.
I ran a quick Google search on "how to budget" which brought back 104 million results. Yes, 104 million. So I should do just fine in figuring out the details of how to do this budget thingy.
I'm no stranger to tracking our spending, as my husband and I have made a few half-hearted attempts at Quicken in the past. But we just weren't that into it. Without budgetary goals, it really didn't matter how much we were spending. So, we spent $400 on food? Eh . . . .
So starting January 1st, we will not only track our spending, but will also set a budget for all the different categories.
I'm really looking forward to this resolution, as I've turned into quite the money geek and I think it will be a fun challenge.
Have you set a new year's resolution for yourself? Please share your ideas in the comments section below.
Katy Wolk-Stanley
"Use it up, wear it out, make it do or do without."