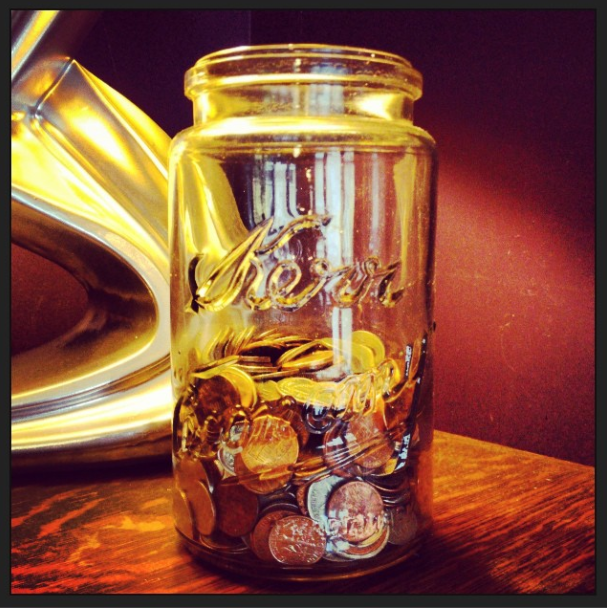 Did you forget about The Found Change Challenge? Well I didn't. And since yesterday found me sweeping my hand under my credit union's coin counting machine, (for which I was richly rewarded with $2.05) it's time for a challenge update.
My coin jar currently holds $31.48, which is not bad at all since I have yet to find any paper money in 2013.
I want to reiterate that to put all your financial focus on large amounts of money is a hugely wasted opportunity. You have daily choices to save (or make) small to medium amounts of money. This money was found penny by penny, nickel by nickel and dime by dime. And now? It's dollars by dollars.
See how that happened?
Are you participating in the 2013 Found Change Challenge? Please share your thought sin the comments section below. And remember, it's never too late to join in. So set a jar aside and watch how fast it starts to add up!
Katy Wolk-Stanley