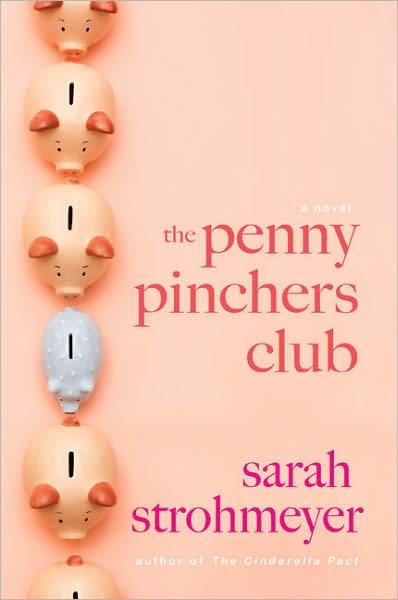 Although I consider myself an avid reader, I go through fits and spurts where I voraciously read and then stray away from the habit. Right now, I am in the midst of a wonderful reading flow. For me, this means one novel, one book of non-fiction and one audio books going all at once. Throw in a magazine and I'm in heaven.
Here's what I'm reading and just finished reading right now:
The Penny Pincher's Club, by Sarah Strohmeyer
I pulled this book off the shelf at the library, as I felt that to leave it there would be a disservice to all that is good and holy. It's chick lit with a frugal theme! It mentions The Compact, (in relation to Oregon no less) and has someone refer to themselves as a "Non-Consumer." Could have been terribly written and I still would have loved it, luckily this was not the case.
Better Off: Flipping The Switch on Technology, by Eric Brende
I just picked this book up at the library today, so I actually haven't read any of it yet. However, I really like the I did such-and-such for a year genre and the idea of living a year without any modern technology sounds intriguing.
The Fourth Bear, by Jasper Fforde
I really like this author, and am always happy to find his audiobooks at the library. This series of books involve a world where fiction and non-fiction intersperse, and hard boiled detective Jack Spratt from the N.S.D., (Nursery Crimes Division) is on the hunt to find out who killed Goldilocks. Very fun, plus, with these audiobooks, someone with a real English accent reads them out loud to me!
My next door neighbors subscribe to Sunset magazine, which I love. However, I am perfectly happy to read their copies without forking over the big bucks for my own subscription. I recently brought home a stack of three magazines and spent a few evenings finding gardening inspiration. I know many people are happy to read online versions of magazines, but they always seem somewhat unsatisfying to me. I like to lie down and flip through the pages and feel the glossy paper stock.
But don't worry, I share my Real Simple magazines to reciprocate. You didn't think I was a mooch, did you?
What are you reading these days? Please share your suggestions in the comments section below.
Katy Wolk-Stanley
"Use it up, wear it out, make it do or do without"