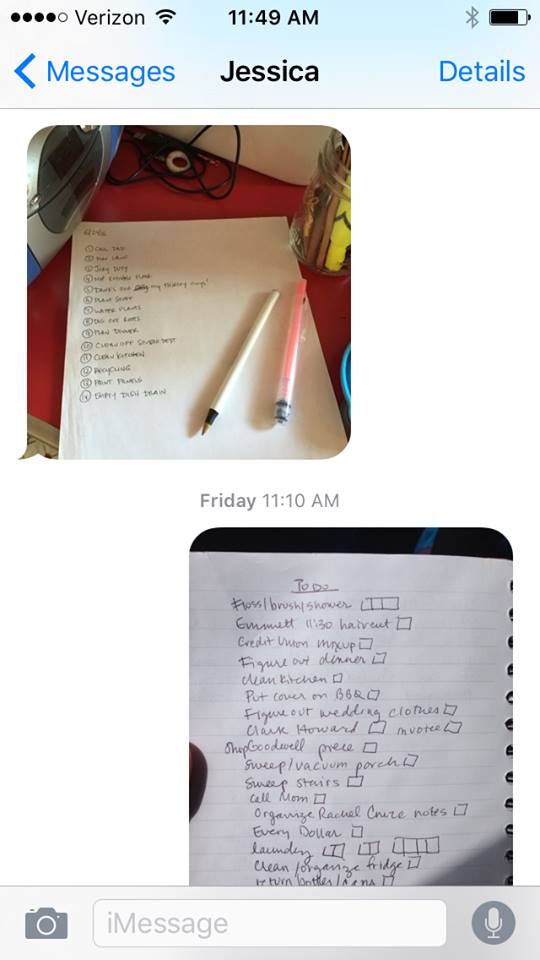 Although I'm a fairly productive person, I'm always looking for ways to up my game. I have an apparent proclivity to fall into that rabbit hole called "the internet," plus general laziness, especially after one of my exhausting 12-1/2 hour hospital shifts. But I recently came up with a genius and effective hack, which is:
My sister and I text our daily to-do lists to each other.
This forces us to create daily to-do lists, with an added bonus of accountability. Neither my sister nor I have anything to be embarrassed about with each other, so we can be completely transparent with each other. We've been doing the project for a week so far, and I've found that I'm doing much better tackling all those annoying small and medium tasks that can easily add up to crush a gal.
An added bonus is that we give each other positive reinforcement for dealing with stuff we'd otherwise be procrastinating. So it's actually kind of fun.
I challenge you to find a close friend or family member and make them your productivity bitch partner!
C'mon, it'll be fun!
Katy Wolk-Stanley