Living in a 100-year-old fixer upper means we never run out of home improvement projects. Some have that HGTV wow factor, while others simply keep the house from looking like it's inhabited by busy people without a budget for the fun stuff. And when our projects veer away from brag-worthy to meh . . . good enough, I like to think it's for my pretend blog which I like to call:
Recent example? Our bathroom light.
We did the majority of work and major house remodeling in 1996-1997, between when we bought and house and when we actually moved into it. (Yes, it was that disgusting!) We were forced to make too many rushed design decisions, usually based entirely on budget and what was easiest. I worked full-time nights as a labor and delivery nurse and had a baby/toddler at the time.
It's pretty much a horrible blur.
Although I loved Portland's (at the time) locally owned Rejuvenation Lighting, they were laughably out of our budget. So I was happy to come across a chrome Home Depot bathroom light that emulated that Rejuvenation's classic old house vibe. I remember my neighbor who worked at Rejuvenation telling me that sure, it looked okay, but I was going to "get what I paid for."
Flash forward eighteen years, and our bathroom light fixture was pock marked with rust and looking pretty damned crappy. I had given some vague thought to removing the fixture and spray painting it, but honestly it rarely grabbed my attention and was far from a priority.
See?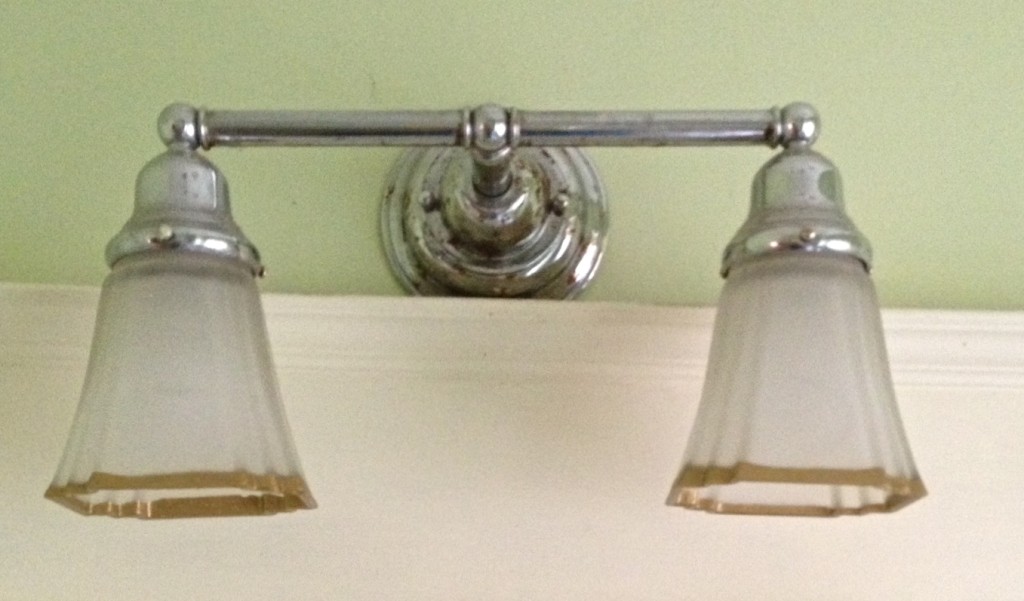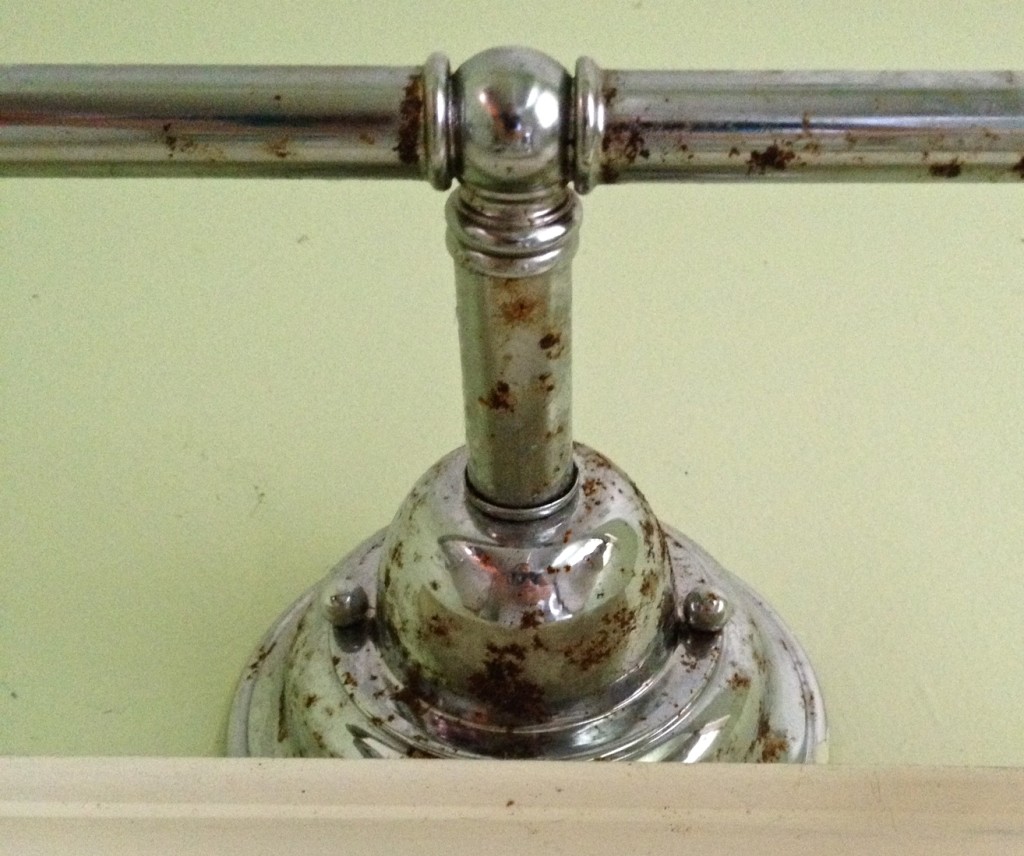 But then a twin light fixture showed up at Goodwill. Sure, it was brushed nickel instead of chrome, but that was of no consequence. What did matter was that it was priced at $2.99, cheaper than a can of spray paint. Was it Rejuvenation? Unlikely, as it was fairly lightweight.
See how it's exactly the same, yet lacking the rust factor!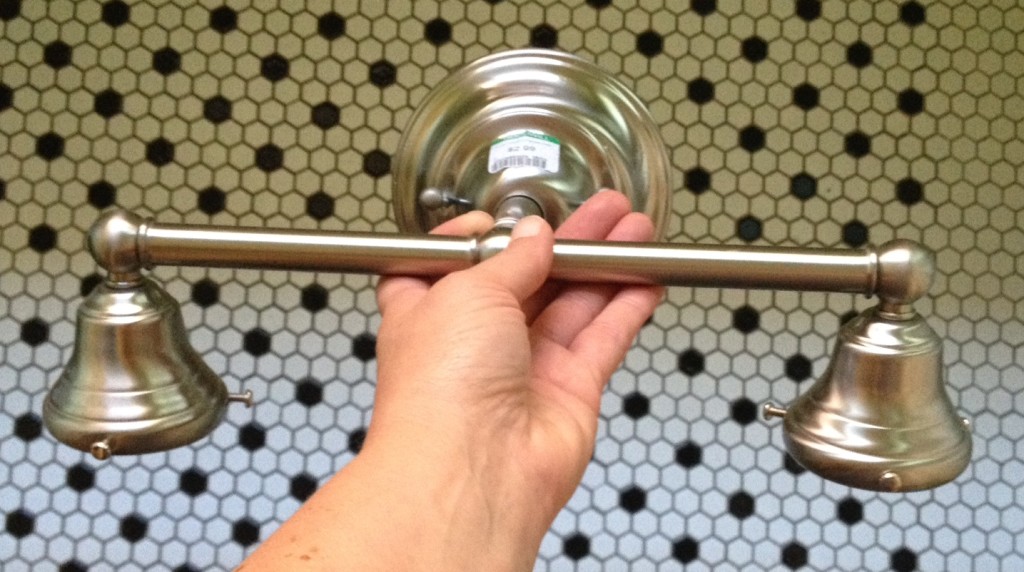 My favorite detail: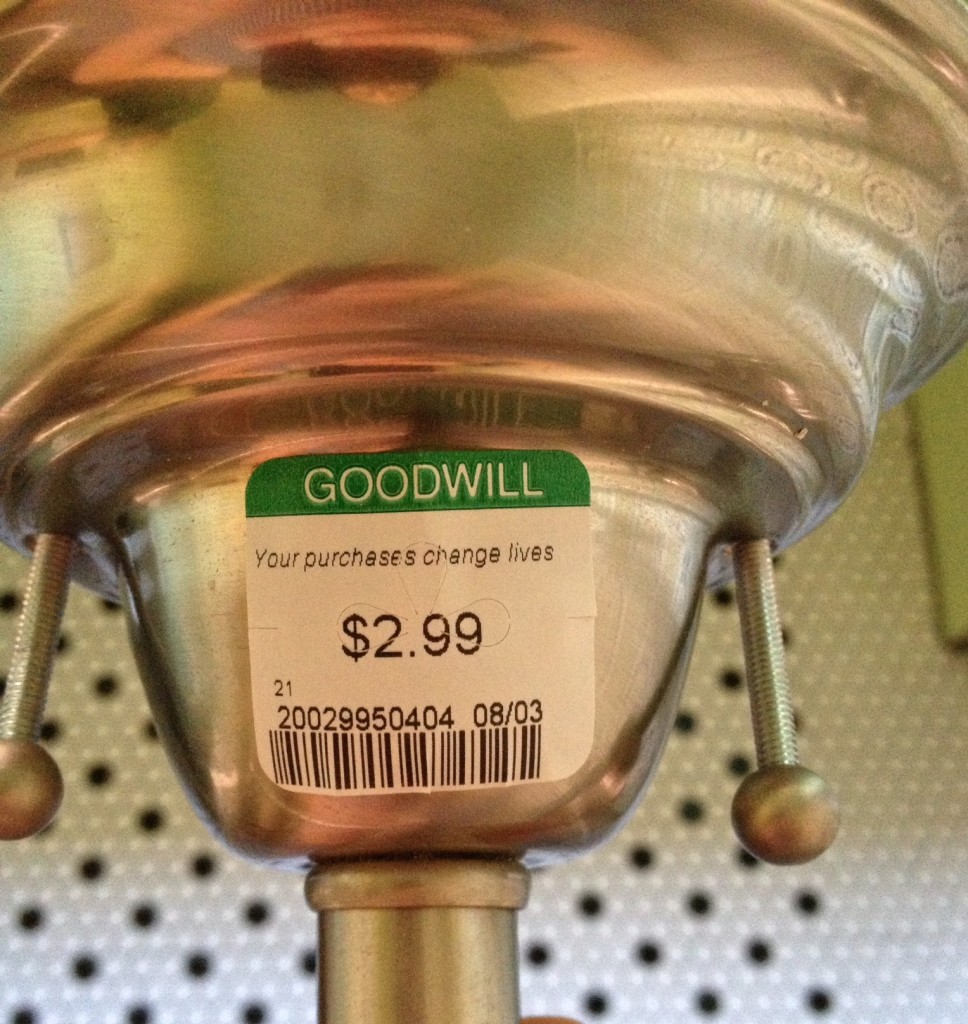 And ch-ch-check out how amazingly HGTV-ishly better the new one looks!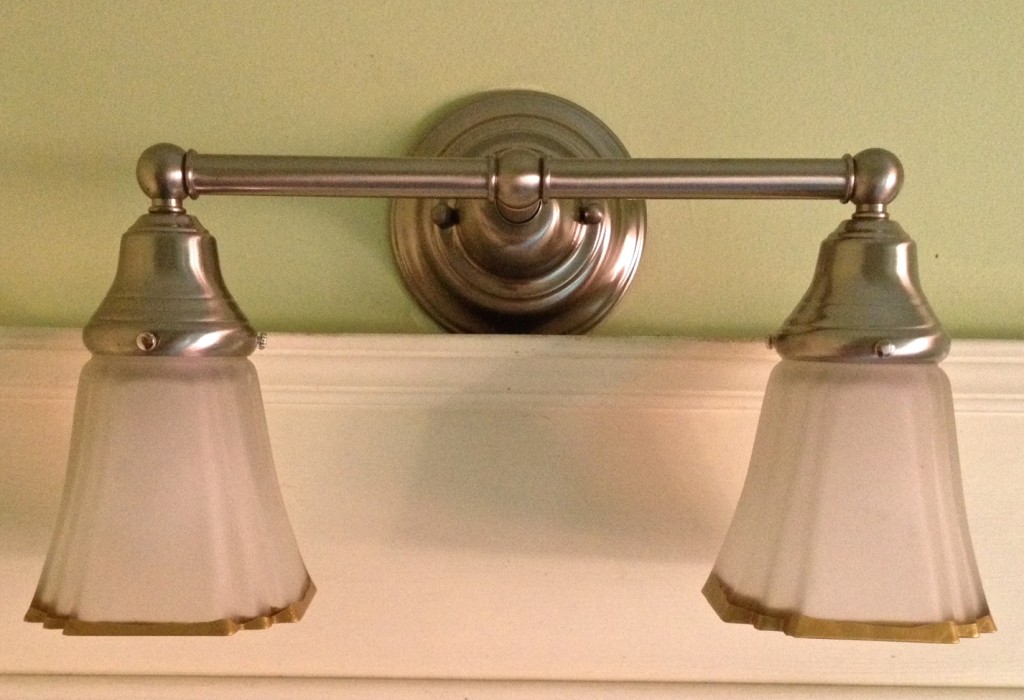 Nope. It simply looks inoffensive. No wow factor here folks, just move along.
And The Inoffensive Decorator strikes again. On budget, and without breaking the buy-nothing-new Compact.
Katy Wolk-Stanley