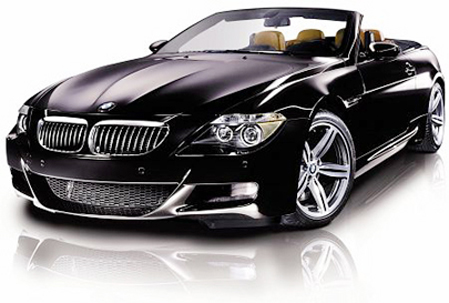 The idea of Aspirational Spending has been swimming around in my head lately. I re-read The Millionaire Next Door while on vacation last week, and this style of conspicuous consumption was touched upon a number of times throughout the book.
What on G-d's green earth is Aspirational Spending?
It's when you make expensive purchases to match the lifestyle you want to be living, instead of the life you're actually living. You see yourself as a style maven, so you buy a closet full of expensive shoes and purses, or you see yourself as a successful business person, so you lease a brand new BMW. But in reality, you're living paycheck-to-paycheck. (The most common vehicles driven by actual millionaires are domestic cars such as Fords and Jeeps.)
We all know people who live this way. The friend who gets her real estate agent's license and thinks her Toyota Corolla is not high brow enough to chauffeur her clients around town. So she purchases a Lexus SUV before even making a sale. The straight out of residency doctor who buys a luxury home while still shouldering a mountain of student loans. (These are actual examples from people I know.)
Or, as the authors of The Millionaire Next Door put it:
Big hat, no cattle.
Then, I started to think about the way I live my life. I definitely want to have my belongings reflect a higher income level than is true. I want to live in a nice neighborhood, dress my family well, and furnish my home with craftsman style antiques. So I scour thrift stores to buy this stuff for pennies on the dollar.
However, the "live in a nice neighborhood" aspect pretty much backfired on us. Our fixer-upper has drained at least $100,000 from us over the years, (not counting lost income) and has kept us from putting our income and energy into quality of life, both in the present and future. If we had been willing to live in a less desirable neighborhood, we could have bought a move-in ready home that only needed cosmetic changes. Of course, we had no idea how much work this house needed, and it's easy to look into the past and see what decisions should have been made.
Was this aspirational living on our part? Yes and no. I wasn't trying to impress anyone, I really liked the house, and I was completely naive. The condition of the house when we first bought it would not have impressed The Clampetts.
Do you know people who subscribe to the Aspirational Living style of spending? Or I guess I could phrase that as:
How big is your hat and how many cattle are in your pasture?
Please share your thoughts in the comments section below.
Katy Wolk-Stanley
"Use it up, wear it out, make it do or do without"