I don't know how it is where you live, but here in Oregon, everyone I know has a major case of The Blahs. You know, not actual clinical depression, but definitely a distinctive non-motivational vibe. And you don't have to dig deep to find the reason, which is the steady grey weather. Yes, we've had a few sunny days over the past few weeks, but they don't necessarily line up on non-work days. Rain from October though June is hard to take.
Grey walls and furnishing are very hip right now, but I find it all to be exceptionally depressing. Austere and classy, but goddamned soul sucking in real life.
See?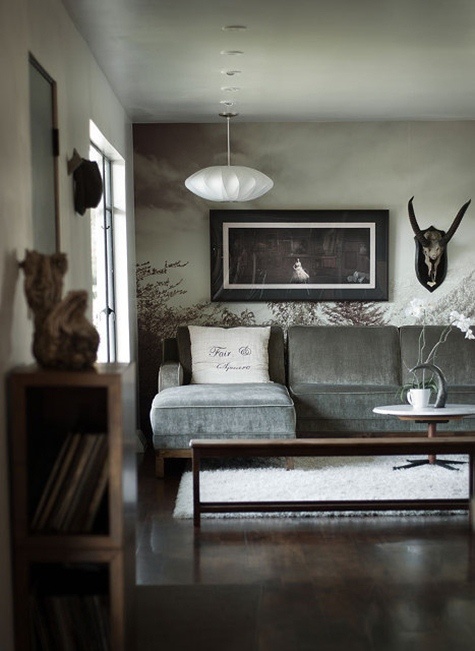 My house is full of color, not one wall is white, and there are certainly no grey rooms.
I have colorful dishes.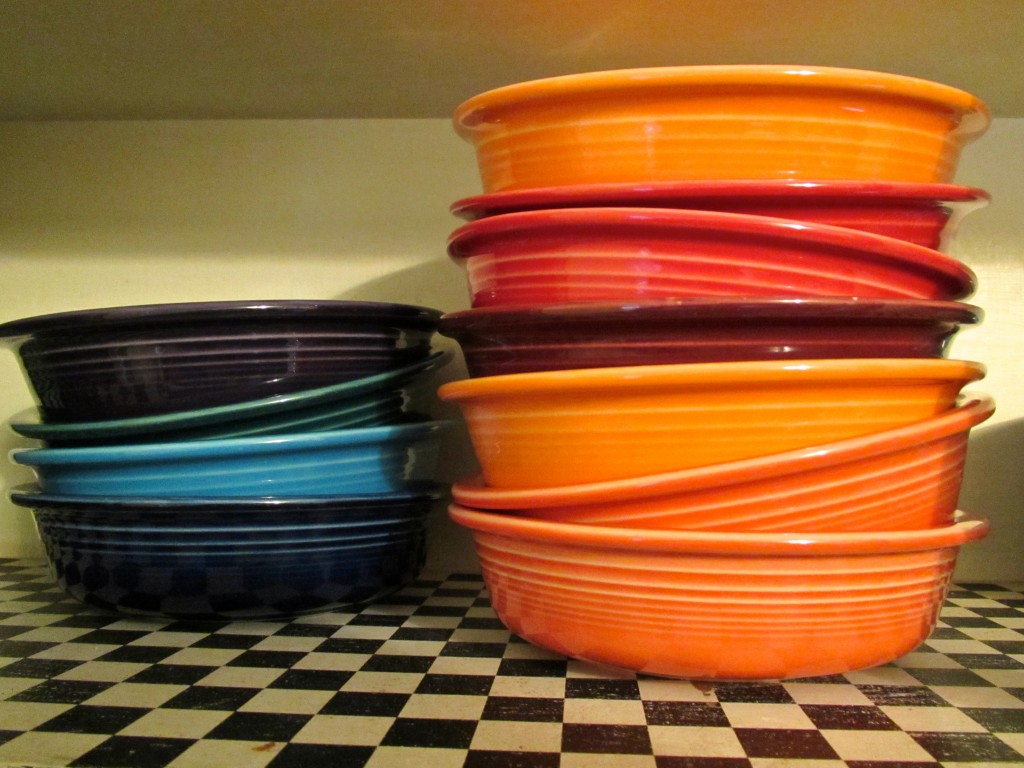 Both bowls and mugs.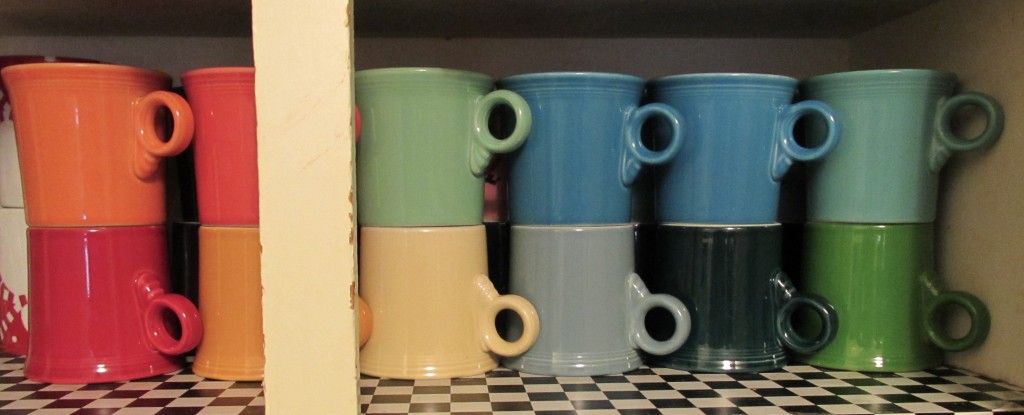 Colorful lighting.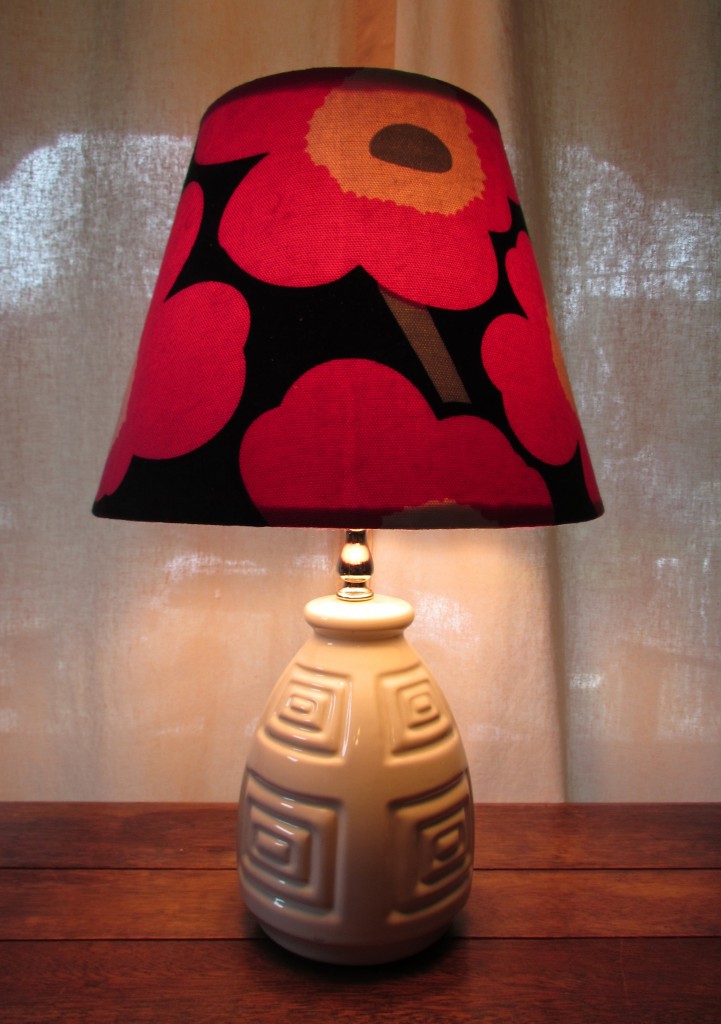 Colorful outdoors accessories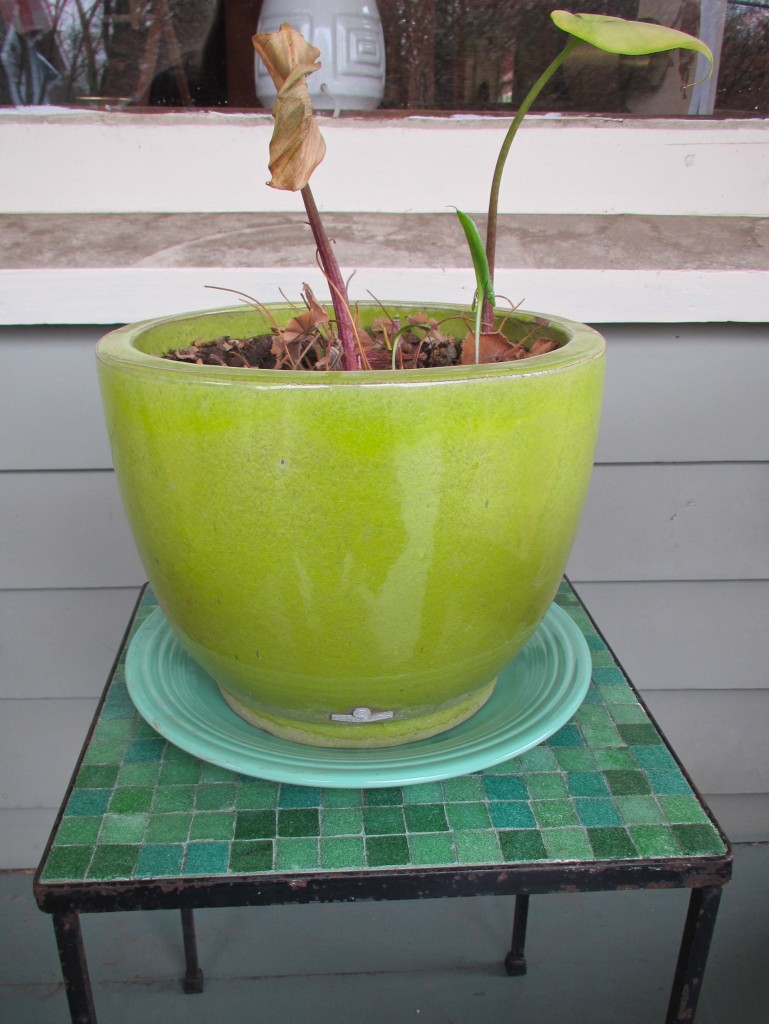 Both the flowerpot and the $3 Goodwill tiled table.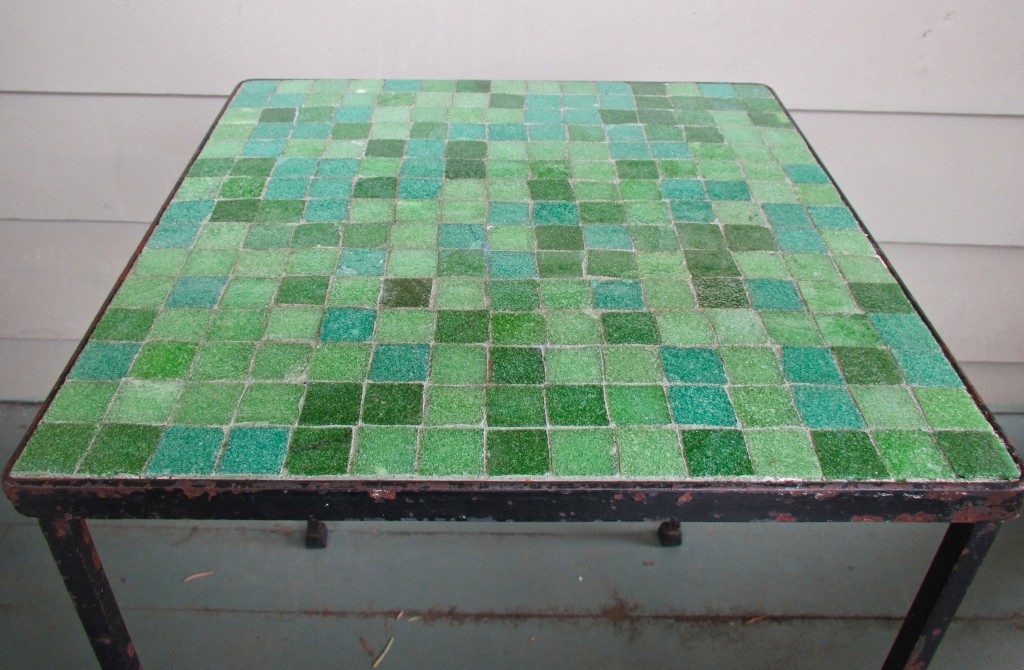 It helps get me though the never ending grey-ness that is Portland, Oregon. And with way fewer side effects than any medication.
Katy Wolk-Stanley