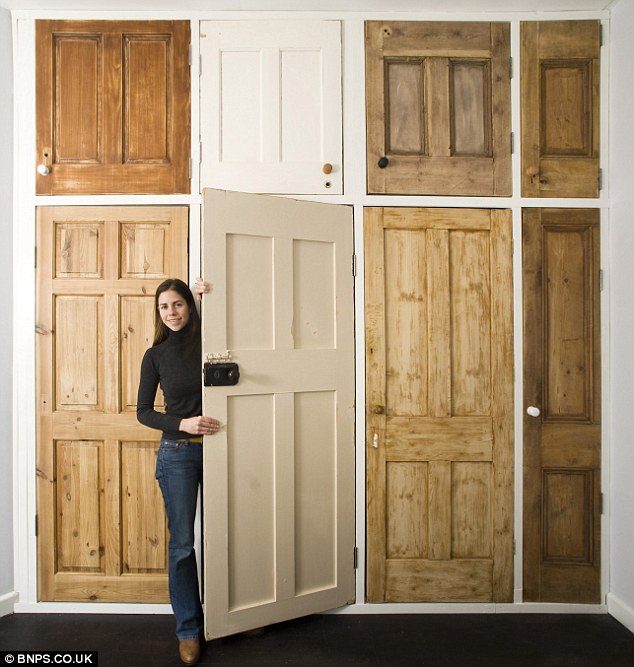 This morning a link on my Twitter feed caught my yet uncaffeinated eye. "This couple did a whole house remodel out of reclaimed goods, very cool!"
So yeah, I had to click over.
The article turned out to be from Britain's Daily Mail newspaper, and profiled Kresse Wesling and James Henrit, a couple who bought a flat that was "little more than a shell," and then proceeded to remodel and furnish it using supplies from Freecycle, the tip, (garbage/rubbish piles) and charity shops. They even came across their lovely kitchen sink while walking in the woods!
This home reminded me of  the Maine home of Michael Fleming and Jennifer Wurst's, which was featured here a few months ago.
Although the article itself is short, short, short, it is chock-full of fantastic photos that illustrate how paying nothing for an item is not proportional to its' value. (My favorite ah-hah project is the kitchen cupboards they created from "a modified dresser found at the dump.")
But this couple's obsession with turning trash into treasure did not end when their home project was finished, as they now run a business that sells upcycled goods, called Elvis and Kresse, which donates 50% of all profits to charity.
Click HERE to read the article and luxuriate in all the great photos!
Katy Wolk-Stanley
"Use it up, wear it out, make it do or do without"
Click HERE to follow The Non-Consumer Advocate on Twitter.
Click HERE to join The Non-Consumer Advocate Facebook group.