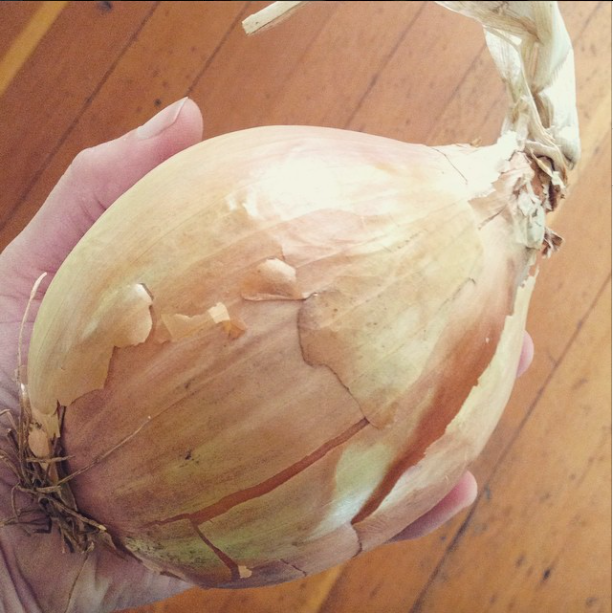 There are countless frugal tips to save money on your food budget, but there's one trick that will consistently save you money, and here it is:
Buy the biggest onion.
Not when it's priced by the pound, but when it's priced per item. Of course, this tip is not specific to onions. I also buy the biggest head of lettuce, the biggest lemon and I'll actually grab a couple bags of potatoes and weigh each of them to get the most value for my money. The weight often varies by an entire pound, which makes it worth my effort.
See that onion above? It was in a box of normal sized onions, and was easily twice as big as the smallest one.
These seemingly little frugalities can make a huge difference in your food budget. And when you watch your small expenditures, then the larger amounts are available for the important things in life.
Katy Wolk-Stanley