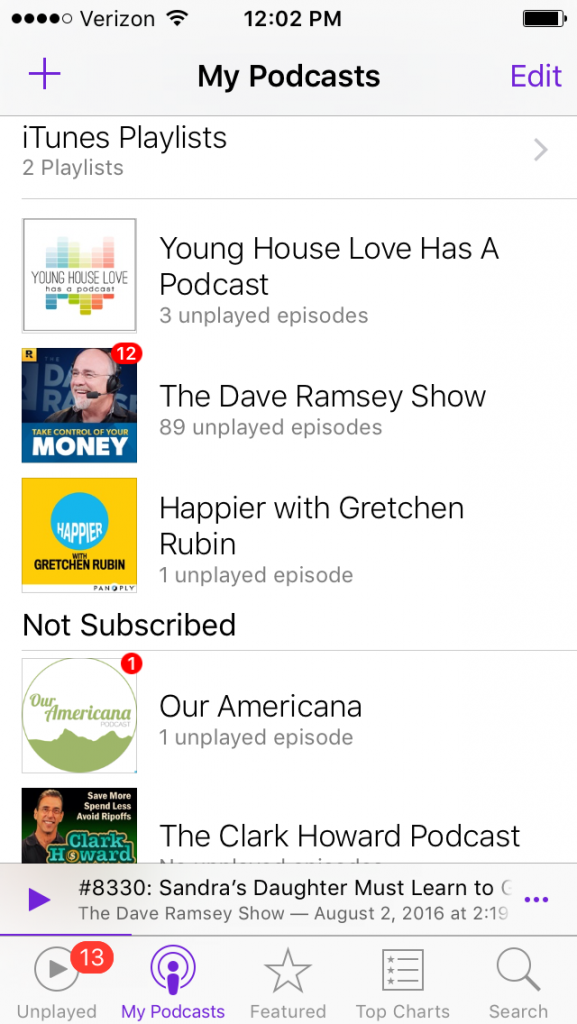 I like listening to podcasts when going about the somewhat dull tasks of my day. Cleaning, hanging laundry, commuting and running errands. It can add up to a couple of hours per day, which gives me the opportunity to find inspiration on financial matters, decor, blogging, habits and happiness.
One of my favorite podcasts is Happier with Gretchen Rubin which includes her delightfully droll sister, Elizabeth Craft.
A recent episode included a segment encouraging listeners to "develop a minor expertise." This advice made me realize that I already engage in this act as a natural component of my reselling side-gig. Whether it's dolls, midcentury and antique furniture, antique marbles, barkcloth fabric, Birkenstocks, vintage Pyrex, cast iron or any of the other endless categories that I've researched to optimally sell my thrifted finds.
To many, researching these categories would be burdensome and a barrier to taking advantage of this lucrative income opportunity. To me, the process of developing a minor expertise is not only a necessity, but a delightfully enjoyable perk of the transaction. Checking "completed listings" on eBay, finding specialty groups on Facebook and allowing myself to indulge in luxurious in-depth internet searches to increase my knowledge on the detailed history of my scores. It's fun, plus I thoroughly enjoy getting to add to my knowledge base.
Not only am I educating myself about my Goodwill finds, but I'm also honing my eye on what to keep an eye out for on future thrifting excursions. That way I'll know that diamond in the rough when I see it.
I'm sure that I walk past great items every time I enter a thrift store, but since it's stuff that I know nothing about, it doesn't even catch my eye. With every new category of purchase, I increase my knowledge a little bit more, which then increases my chances of later spying that million dollar item. (Don't laugh, this happens! Sure, it's been for other people so far, but a girl can dream.)
Would you enjoy developing a minor expertise? Do you think this act would boost your happiness? Please share your thoughts in the comments section below.
Katy Wolk-Stanley