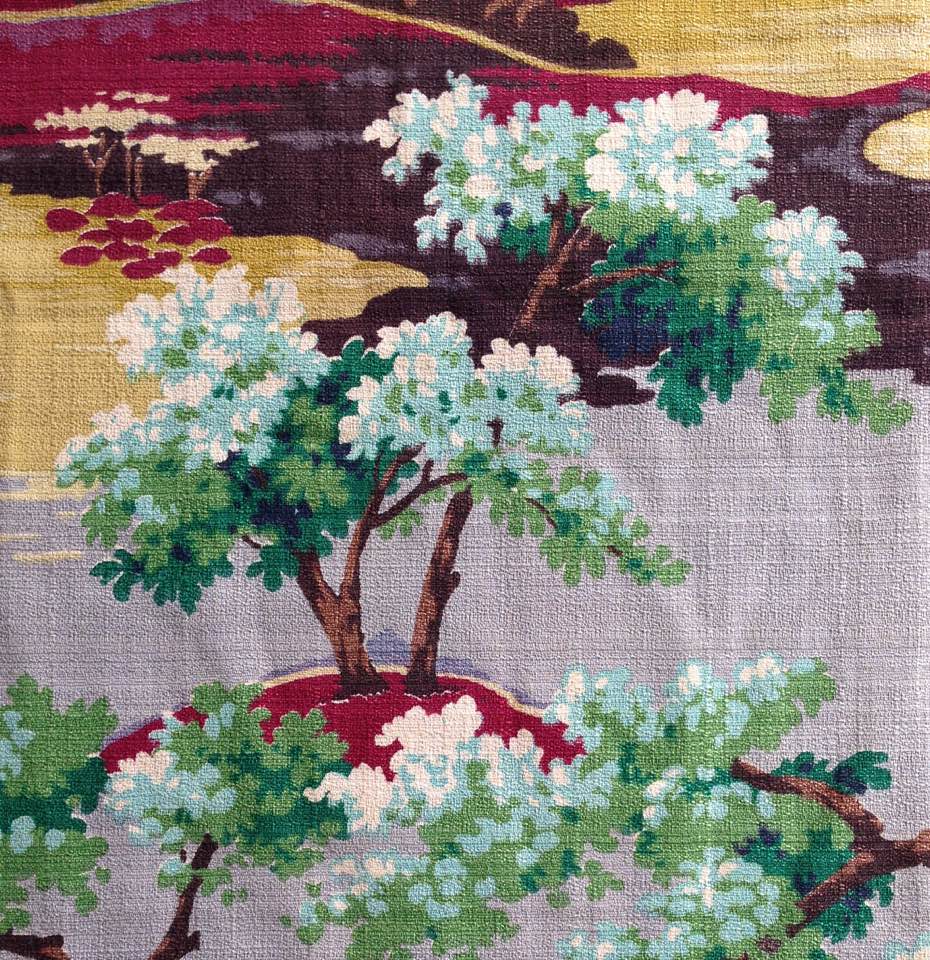 I bought six panels of vintage barkcloth curtains at Goodwill, listed them the next day and then immediately sold every single one of them! I nabbed a free box from a local business, took advantage of the eBay USPS postage discount and will drop the box at the post office this afternoon. #collegefund
I bought a huge head of romaine lettuce only to realize that we already had some in the fridge. However, it was starting to get that pink-color-on-the-rib thing, but I'm far from squeamish. I washed and chopped the new lettuce, and then put the older stuff into a bag. I just now finished my second enormous salad since yesterday and can check "finish lettuce" from my to-do list. I did tart the salad up using canned garbanzo beans and some crab that I pulled from the freezer. Of course, the salad was topped with my ever present tea towel salad dressing.
I popped a greeting card into the eBay box, but I wrote the note on a piece of white paper, which I then slipped into the card. I also wrote the recipient's name on a post-it note for the outside of the envelope. This way the card is unmarred and can be reused. ( I got this idea from a Non-Consumer Advocate reader!)
I got takeout for my family's dinner last night, but I did so with frugality in mind. How? I bought two super size burritos from the Mexican food cart in the neighborhood. These burritos are easily 10 inches long and generously feed two people. (Not to mention delicious, oh so very delicious!) For $14, I was able to treat the people I love to an amazing meal. ¡Muy delicioso!
I submitted another Clark Howard article, I mixed dish soap with water for our foaming soap dispenser, I hung laundry on the clothesline, I put the new Harry Potter book on hold at the library, I earned enough Swagbucks to order a $25 Paypal gift card, I went to Trader Joe's and bought nothing more than bananas, I updated our budget on Every Dollar and I didn't buy a Lear Jet.
Now your turn. What frugal things have you been up to?
Katy Wolk-Stanley