Today was a day to run a few walkable errands, despite the unpleasantly warm temperature. (89º, yes I'm a wimp.) I considered bringing a water bottle with me, but I realized that almost everywhere I would be hitting included a water fountain. And then I started to think about how when I was growing up in the 1970's and 1980's no one carried water, refillable or otherwise, yet we somehow didn't die of dehydration.
We drank from water fountains.
My first stop was to New Season's Market, where I dropped off the plastics recycling, as well as extra skateboard helmet foam that I forgot to give to the guy who bought it from my garage sale. Luckily, the buyer mentioned that he worked at New Season's, so there's a chance that the never-used foam can reunite with the helmet.
I also used the water fountain, which was both chilly and delicious: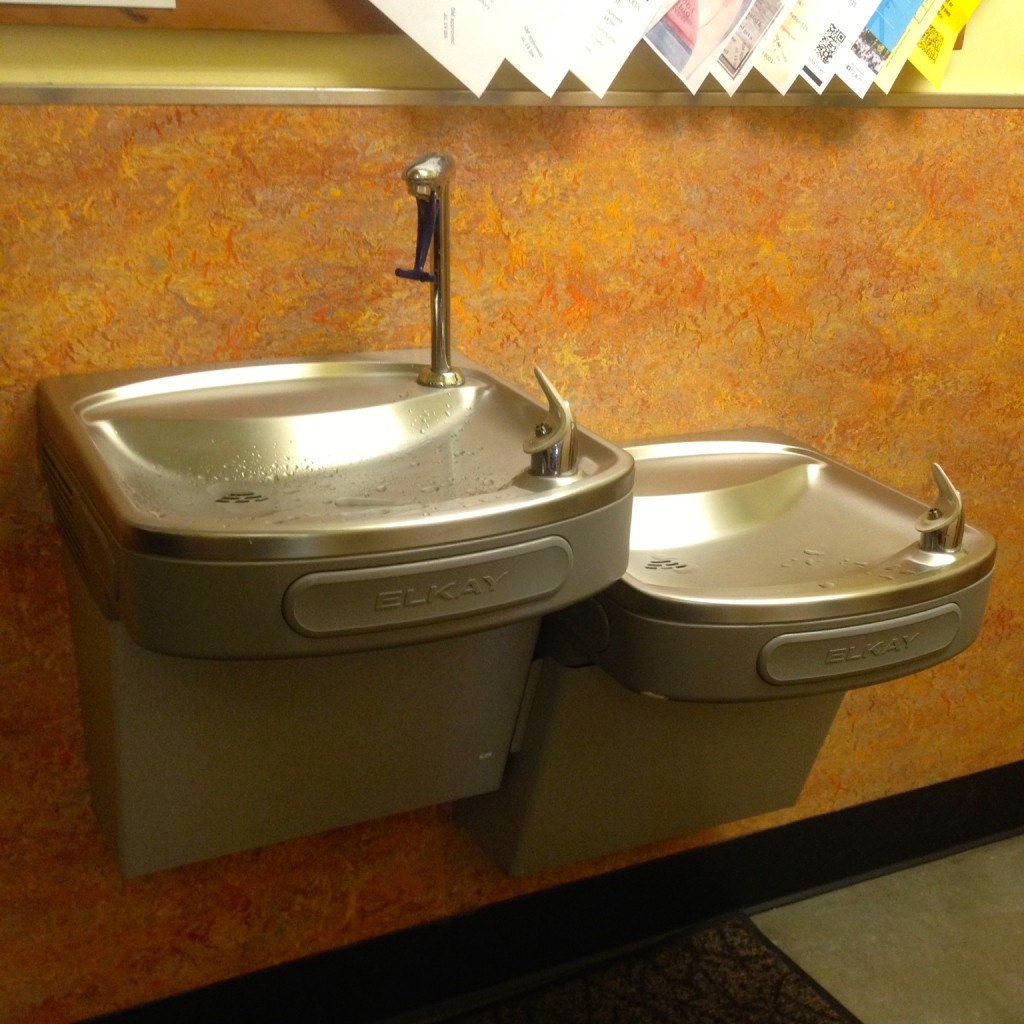 The next stop was the half-mile to the library, where I returned a couple of books and picked up a a DVD of From Up on Poppy Hill. Luckily, there was a Benson Bubbler fountain outside: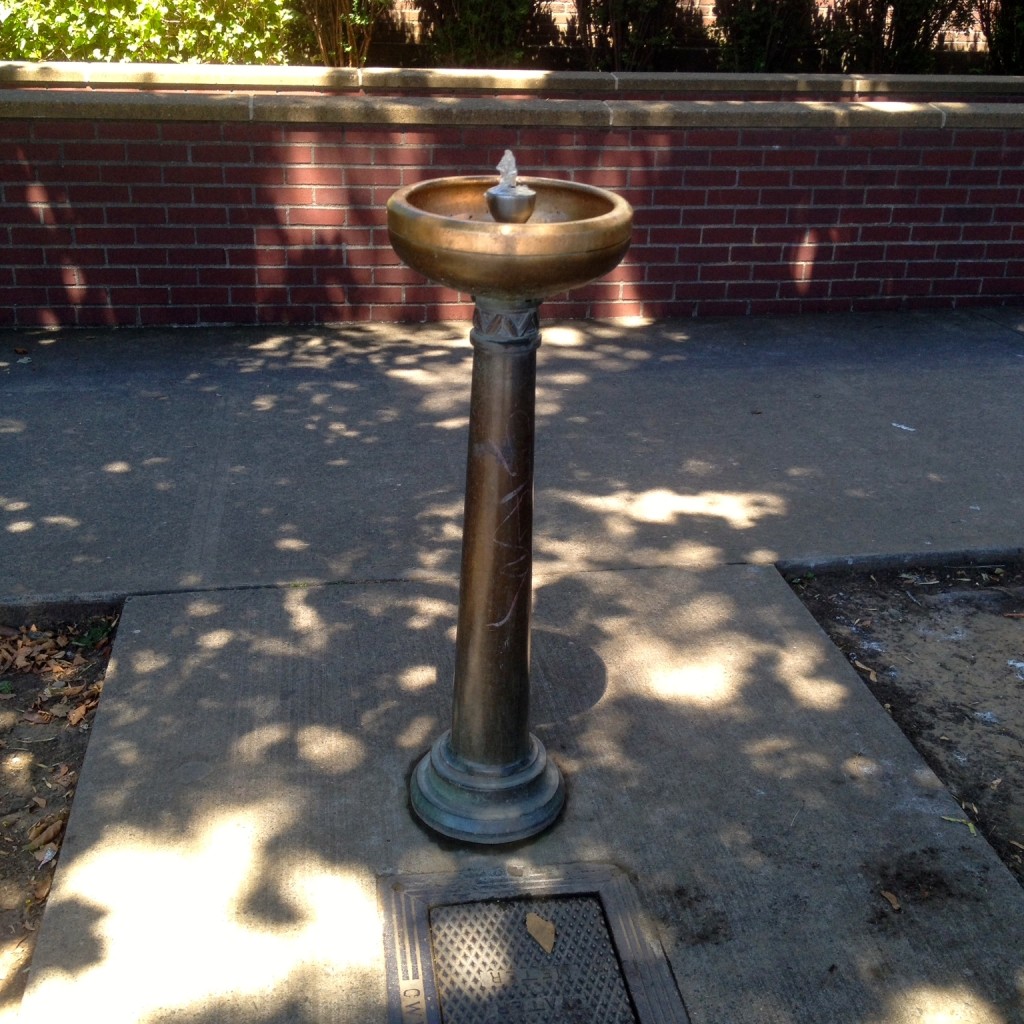 As well as a traditional indoor water fountain. Both were lip smackingly satisfying!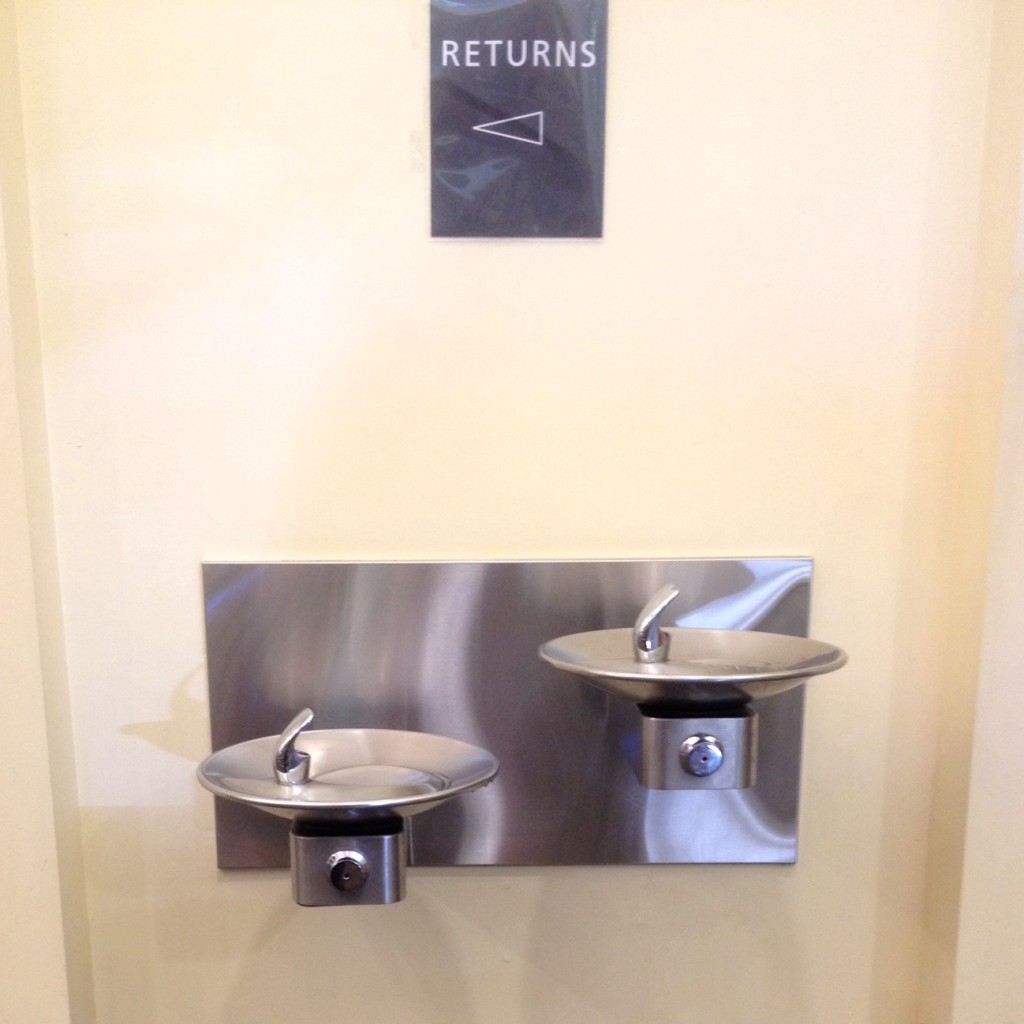 I was then off to the credit union, which I would guess was an addition half-mile. Unfortunately, the credit union didn't have a water fountain, although you know that I asked. (I did find 55¢ under the coin counting machine, which helped to sooth my disappointment.)
But since I was picking up a few groceries at Fred Meyer, I knew I could just suck it up and use their water fountain. (Pun intended.)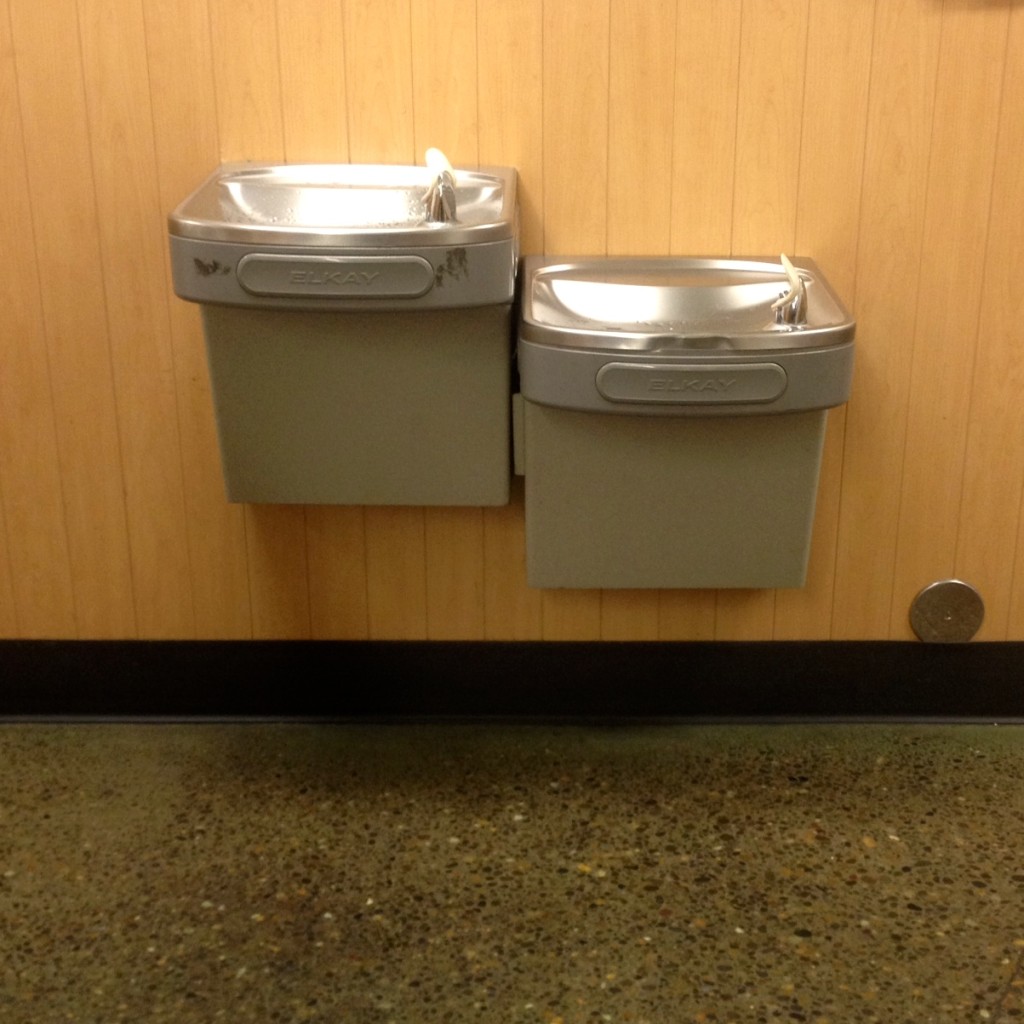 But I gotta be honest here. I didn't use this drinking fountain. Why? Well . . . the Fred Meyer drinking fountain is sandwiched between the bathrooms which lack doors. (The stalls have doors, but there's no door to enter the rooms.) And someone had apparently just taken the dump of the century, and the smell was overwhelming.
Thanks, but I can wait the ten minutes until I'm home to get a drink of water.
Gag.
Don't get me wrong, I'm normally huge fan of packing a refillable water bottle when out and about, but since I knew about the drinking fountains, I was able to leave that generally heavy item at home.
Do you drink from drinking fountains or are you partial to your own water bottle? Please share your preference in the comments section below.
Katy Wolk-Stanley