There's nothing like hosting a garage sale to make me want to steer clear of thrift stores. I worked damned hard to clear my house of excessive and unnecessary stuff, so it would be self destructive to just fill it up again. Right? I schlepped a huge donation to Goodwill after last week's garage sale, so there was no way in hell I was going to wander through the store aisles.
But a week's time can sneak a bit of grey into an otherwise black and white world.
With a laser sharp mission to stop into Goodwill "to just photograph stuff for the blog," I popped into one of my favorite locations on my way home from Costco. (I was able to rationalize that there was zero extra driving, as it was on a street I was driving on anyway. I am a top notch rationalizer, don't be jealous of my mad rationalizing skillz.)
Goodwill did not disappoint, as an ever present targeted savings bank immediately caught my eye.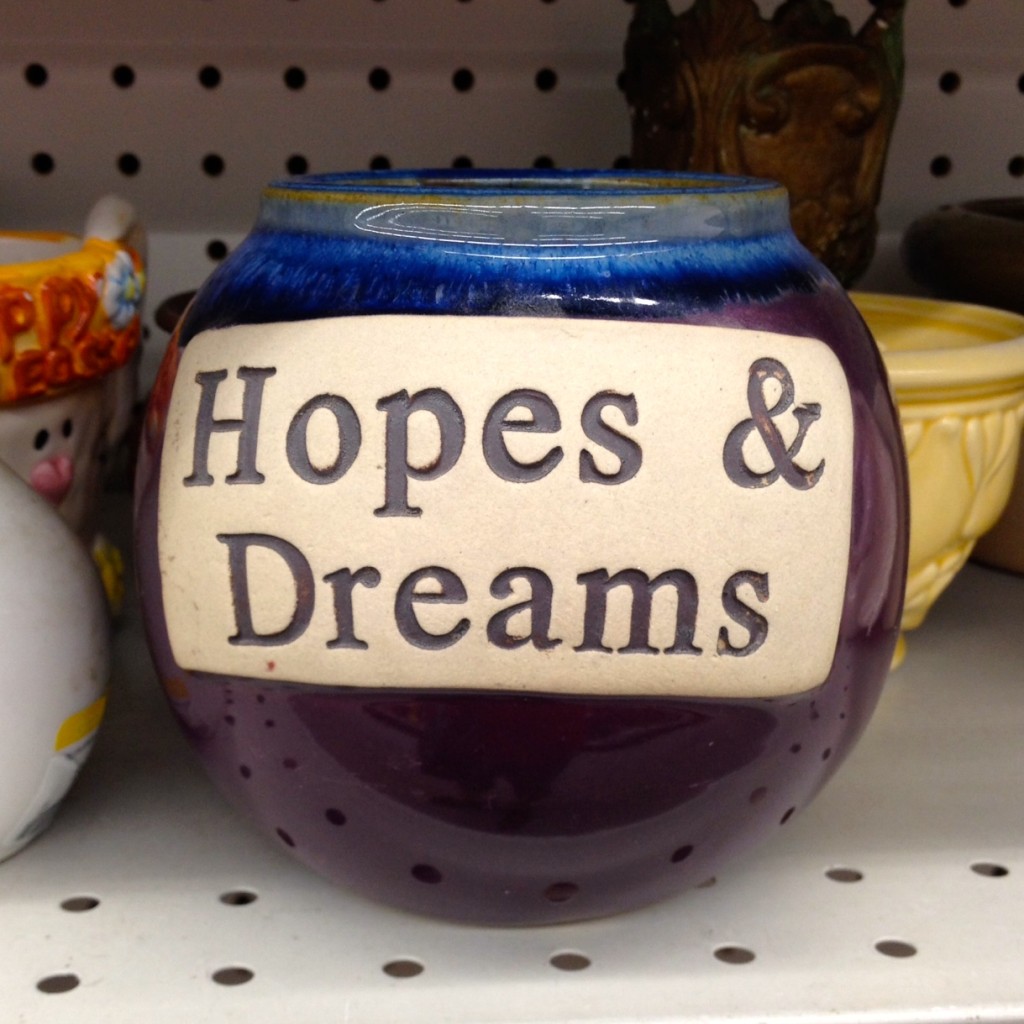 "Hopes & Dreams" is a new one to me. Although I kind of like saving for such a broad and lofty goal rather than the typical plastic surgery, casino money and wine. It's the opposite of the normal hedonism.
I was also charmed by the graphics on this stack of vintage dish ware.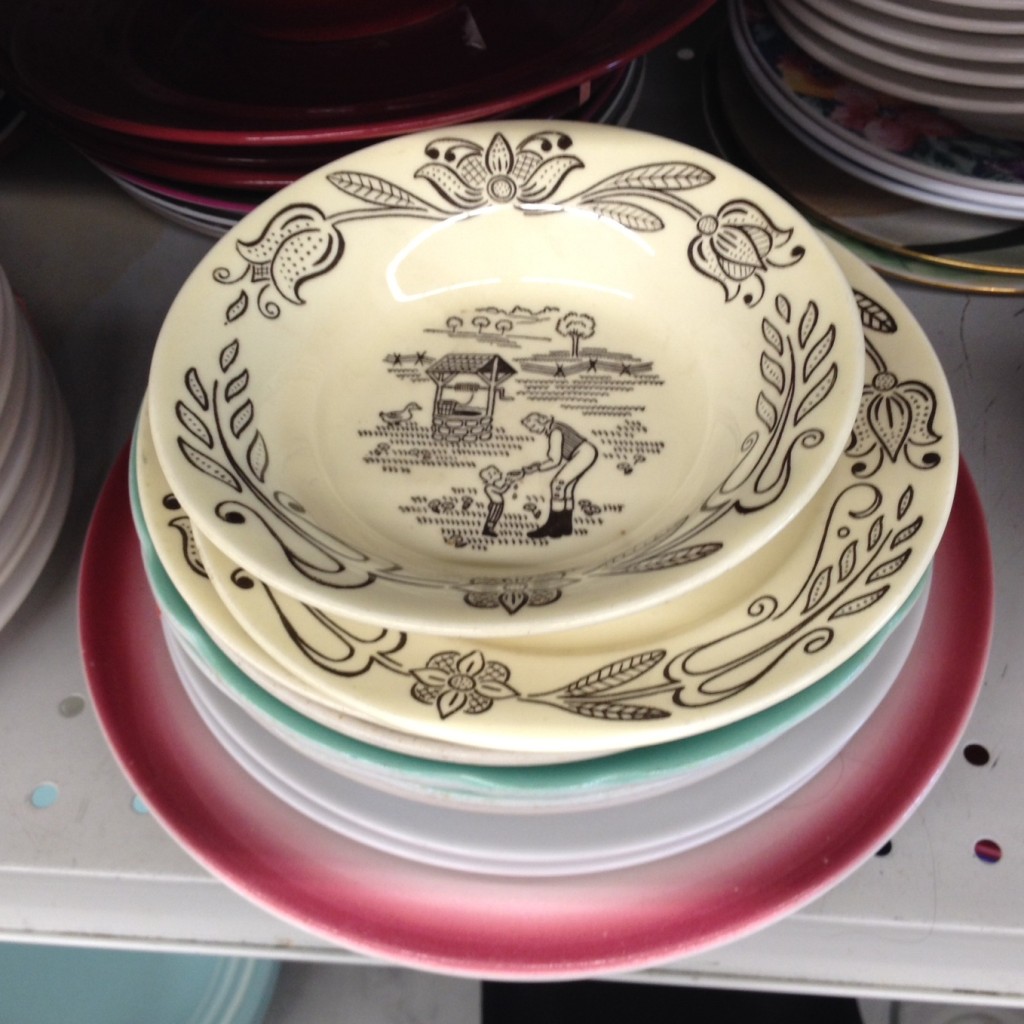 Look at the sweet pastoral mother and child scene. It totally reminded me of Small Measure's Ashley English.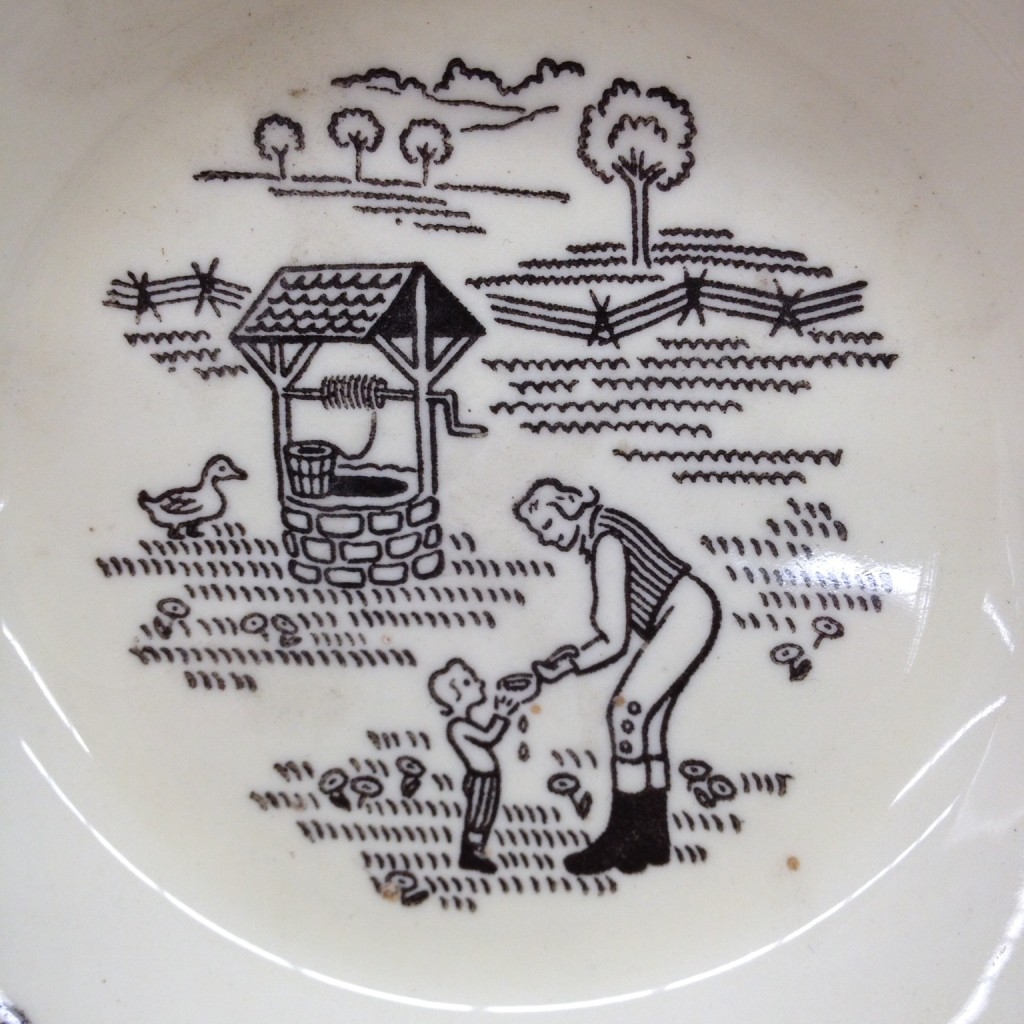 The detail on the plates were heart meltingly sweet.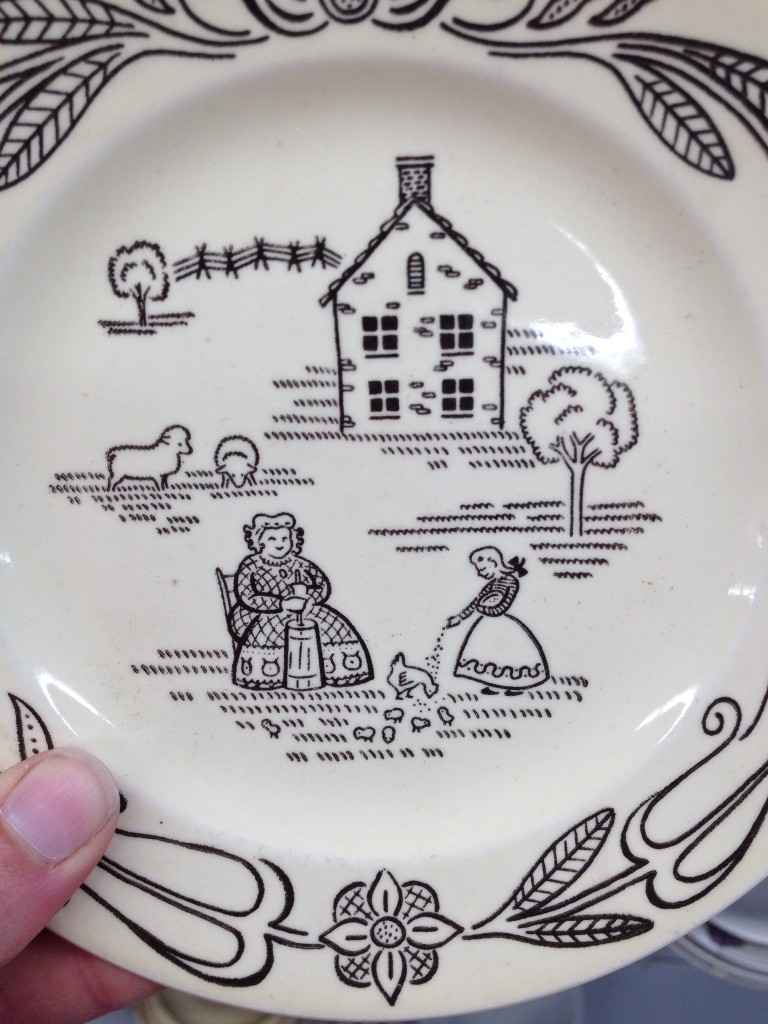 Don't worry, I didn't buy them.
I was also charmed by this vintage vanity and stool. (Although the stool was obviously not original to the set since it had to be placed sideways to slot underneath the dresser.) Priced at $79.99, it wasn't a terrible deal. These dressers are often in terrible condition with peeling veneer; and missing the mirror and chair. This one only needed some wood conditioner.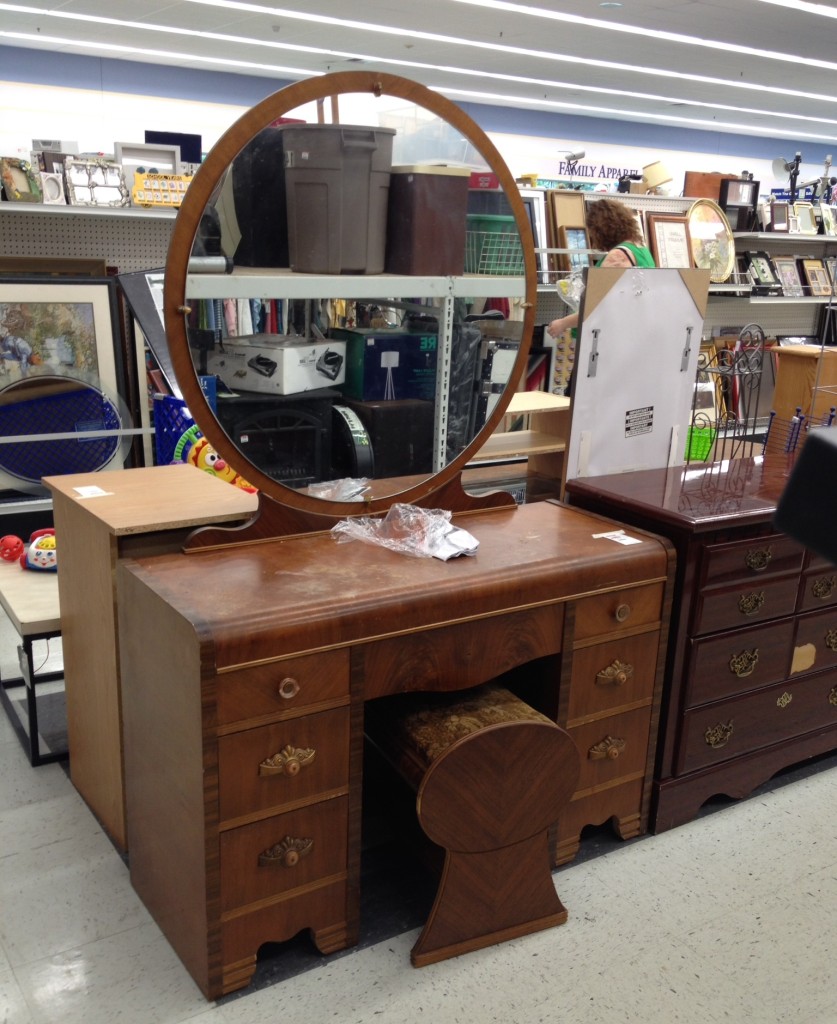 Look at how groovy the stool was. I seriously would have snagged it if it was sold on its own and priced at $10 or less.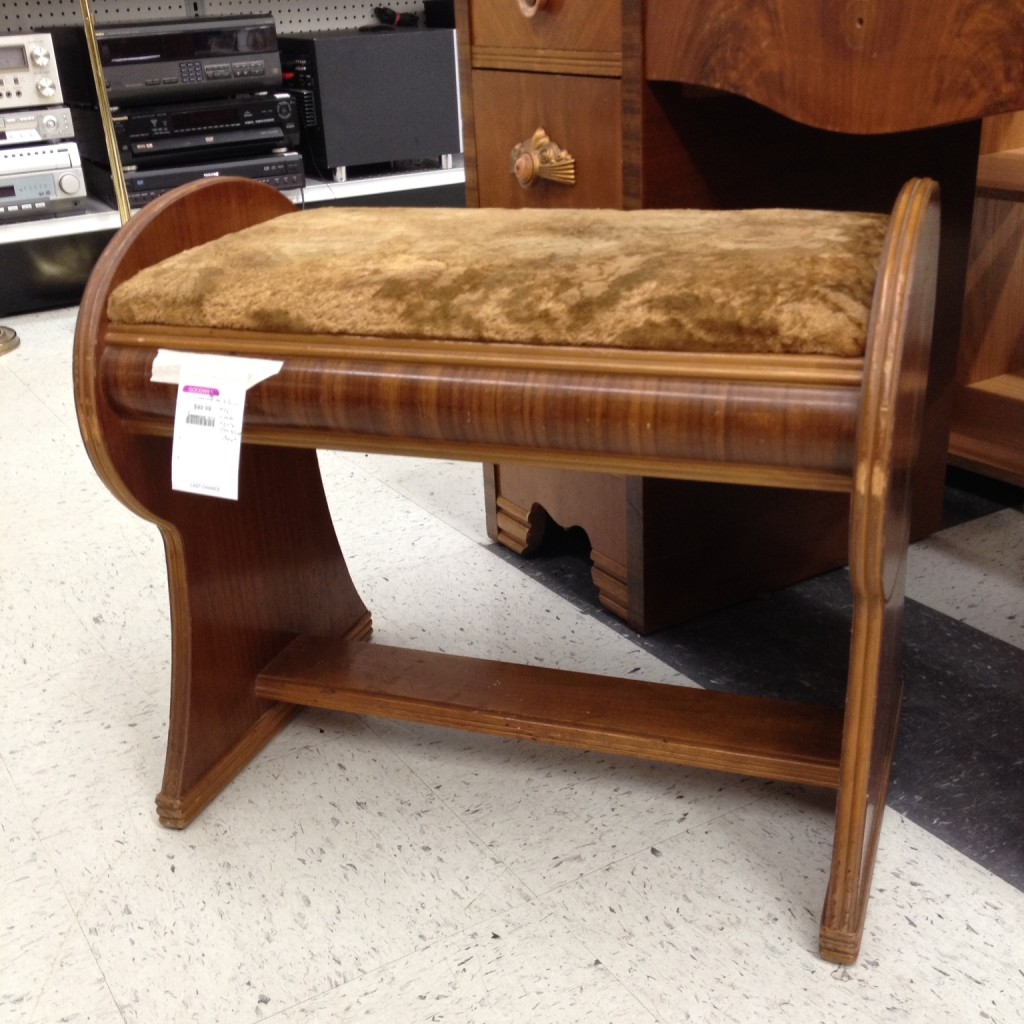 The art nouveau drawer pulls were to die for. Hello, bakelite!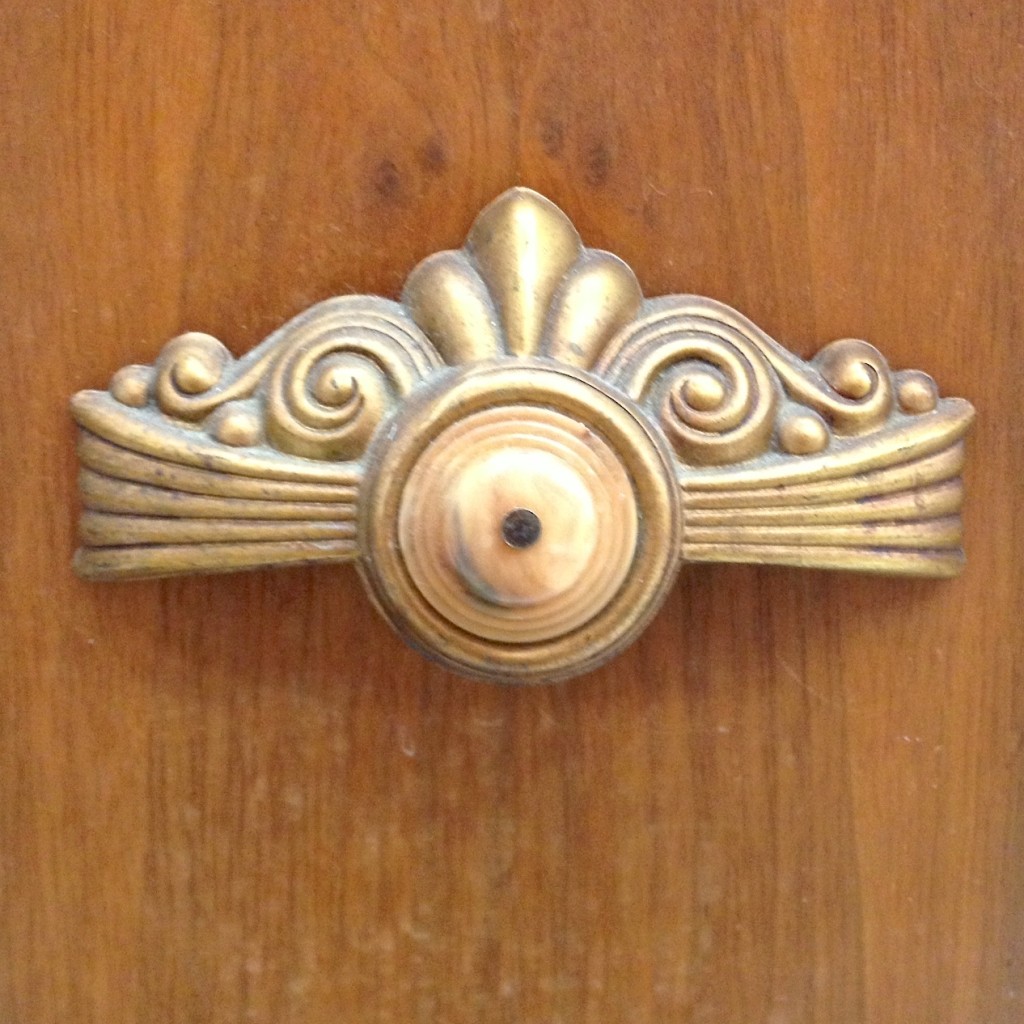 I took it an an opportunity to snap a quick selfie, although it turned out kind kind of weird, as I look like I sipping the from straw of my iPhone. (New collaboration between Apple and Starbucks?)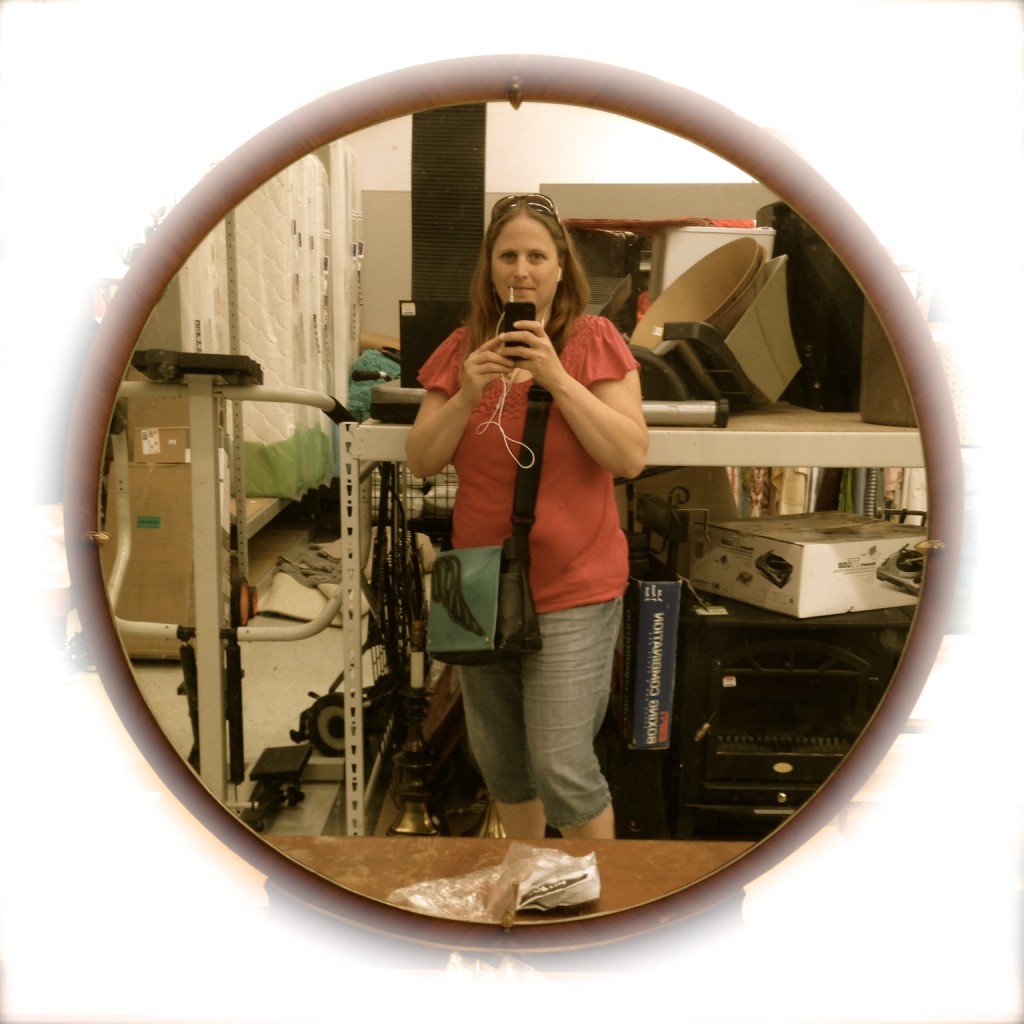 This week I am the questionable of the questionable-will. And no, I didn't buy anything.
Sheesh . . .
Katy Wolk-Stanley