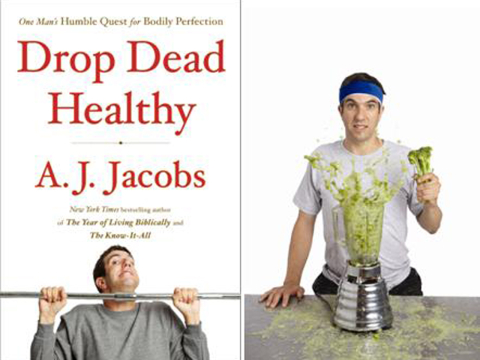 Flying from Oregon to Japan, I was surprised to experience next to no jet lag. We spent a full 24 hours getting from point A (Portland) to point B (Hiroshima) and hit the ground running the next morning.
Flying back from Japan to Oregon has been a different story. I am a walking zombie, despite being home since Monday, and I'm able to fall asleep faster than, well . . . pretty much anything. I'm also able to sleep all night long, so it's not as if my daytime naps are interfering with my ability to get a good night's sleep.
Just this morning I got the kids off to school and lay down to read my library edition of Drop Dead Healthy by A.J. Jacobs, (which I highly recommend. This man could transcribe the phone book and I would be first in line to devour every word!) and I was asleep within moments. So deeply asleep was I, that I ended up being late to meet up with my father and sister for lunch.
Oops.
I work all this weekend, as I did yesterday. I'm hoping that the necessity of clocking in at 7:00 A.M. will kick me back into my proper time zone.
If nothing else, I can live a vicariously healthy and well rested life with A.J. Jacobs. That's worth something, right?
Katy Wolk-Stanley
"Use it up, wear it out, make it do or do without"
Click HERE to follow The Non-Consumer Advocate on Twitter.
Click HERE to join The Non-Consumer Advocate Facebook group.
Click HERE to follow me on Pinterest.