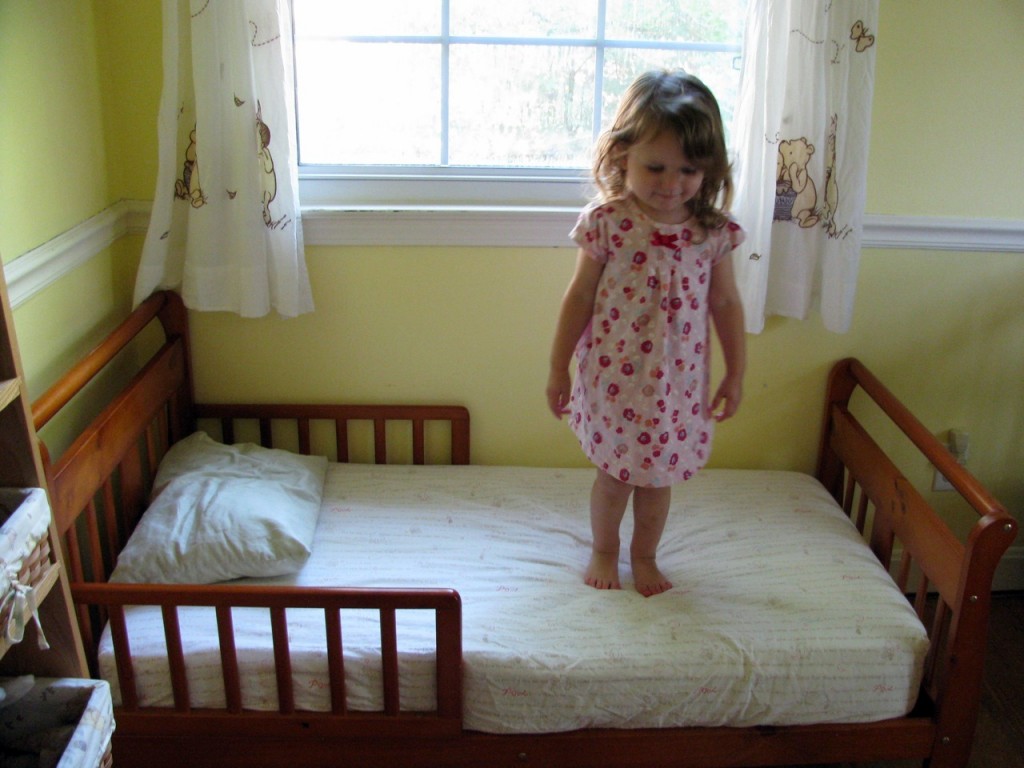 It's time again for another Fabulous Frugal Find, this time from Cate Linden, who blogs over at Liberal Simplicity.
My husband and I are expecting our second child sometime in February or March, so we wanted to get our 2-year-old transitioned to a bigger bed. We thought about buying a twin, but ultimately decided on a toddler bed for space reasons. Oddly, it didn't occur to us initially that might find anything good used, so we were planning to spend $150-180 on a brand new toddler bed and mattress. But my mother-in-law suggested that we check Craigslist, and we were pleasantly surprised.

After scrolling through a few listings I found a solid wood Sleigh-style toddler bed, PLUS a mattress (from a nonsmoking home) for $50 total. We had cash on hand and picked them up the very next night. I am so impressed with how sturdy and pretty the bed is. My husband and I both lay in it (not at the same time!) when reading to our daughter, and it's more than capable of holding our weight. We're very happy to have it in our home, and best of all? I'm sure we can recoup our initial investment when the time comes to pass it on.

You can see more photos and read more about our daughter's room here.
Thank you very much to Cate for sharing her F.F.F! If you want to submit your stuff, please e-mail the story including a good quality photo of yourself posing with your find to nonconsumer@comcast.net.
And please enjoy these previous Fabulous Frugal Find posts:
Katy Wolk-Stanley
"Use it up, wear it out, make it do or do without"
Click HERE to follow The Non-Consumer Advocate on Twitter.
Click HERE to join The Non-Consumer Advocate Facebook group.