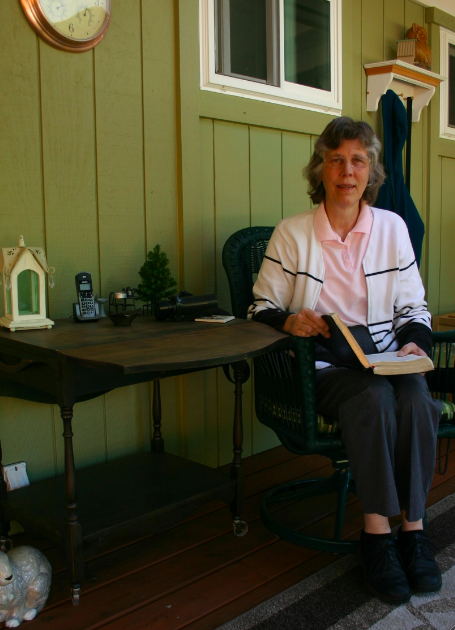 It's time again for Fabulous Frugal Finds, (F.F.F.) where readers send in their rather fantastic secondhand finds to share with The Non-Consumer Advocate community.
Today I shine a spotlight on Linda, whose back porch just got a little cuter:
I recently completed a back porch addition to my house. The project took way longer than the original prediction and cost WAY more than the initial bid, (partly because I made some significant changes along the way.) Knowing I had blown my budget and wouldn't have money to furnish it with I spent the three years that it was being constructed collecting second hand furnishings for it.

One of my favorites is a vintage hostess cart. I saw it at Goodwill on a Friday. I was attracted to it but the $30.00 price tag scared me away. Over the weekend I began to regret passing it by so Monday I went back to the store anxious to see if it was still available. Not only was it available but they were having a 30% off all furniture sale. SCORE!!!!

Since I'm using it outdoors I gave it a coat of clear Varathan to protect it from the elements. It is now part of my well beloved seating area right off of the master bedroom.

All the knick-knacks on it were also 2nd hand store finds.
Thank you very much to Linda for sharing her F.F.F. If you want to submit your stuff, please e-mail the story and a good quality photo to nonconsumer@comcast.net.
And please enjoy these previous Fabulous Frugal Find posts:
Katy Wolk-Stanley
"Use it up, wear it out, make it do or do without"
Click HERE to follow The Non-Consumer Advocate on Twitter.
Click HERE to join The Non-Consumer Advocate Facebook group.