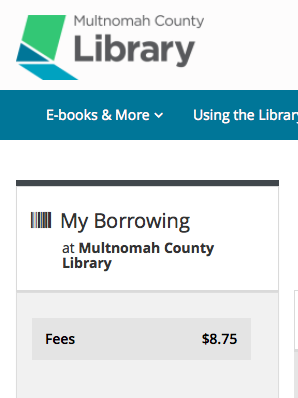 Although I keep a close eye on my spending, It's not uncommon to mess up and end up paying the dreaded "stupid tax."  They don't necessary make it into my Five Frugal Things posts, so occasionally they warrant their own blog post.
My husband and I garbage picked a 9-foot tall artificial Christmas tree while we were dropping our older son off at college. Unfortunately we left the stand behind and I ended up having to order a new one from the company to the tune of $30.99 for the stand and $20 for shipping. (I tried to see if a regular live-tree stand would work, but it didn't.) The worst part is that my husband saw the stand, but didn't think to grab it! We've decided to keep the tree instead of selling it, as it will pay for itself in two years and then save us $25 per year after that.
I stupidly mailed off one of my eBay sales before receiving payment. I've done this a few times in the past without incident, as I'm basically lazy and would rather send everything at once than in bits and pieces. However, the buyer received his watches and now refuses to respond to the multiple invoices that I've sent. This was super bad judgment on my part as has resulted in a $44 (plus shipping) lesson for me to learn. Man, that was really stupid of me!
My husband and I have all of our monthly bills on autopay, which truly is the best thing since sliced bread. Well . . . except for the water bill, which we always end up paying late. Although the late fee is a mere 97¢, it's still a stupid waste of money. Luckily, they just started offering an autopay option, which my husband eagerly signed up for. This means we can finally relax knowing that every single one of our bills will be paid on time again.
I baked up a batch of my special ginger snaps to mail to my older son, and even created my own mailer from bubble wrap, a paper grocery bag, staples and packing tape. (It wasn't pretty, but it was functional.) I assumed the shipping would be cheap, but since the package weighed 1-pound, 0.2-ounces it cost $7.15 to mail it off. That 0.2-ounces? It probably added an extra $5 to the postage! If only I'd eaten a couple of cookies before packing them up. I guess that's the price I pay for having a modicum of self control.
I let my library books go overdue, and I now have a $8.75 bill on my account.
Now your turn. Do you have any frugal fails to confess to? C'mon, please tell me that I'm not the only one who screws up once in awhile.
Katy Wolk-Stanley